The interview process can be stressful. But preparing for the interview is the key to successfully presenting yourself in a positive and professional manner. Citi Spring Week interviews give potential employers an opportunity to gain insight into a candidate's qualifications, skills, and personality.
This blog post aims to provide you with insight into some of the most common Citi Spring Week Interview questions, as well as tips and advice on how to effectively answer them. We will discuss how to best prepare for the interview by going over the types of questions that might be asked, and how to practice answering them. Additionally, we will provide examples of some of the most frequently asked Citi Spring Week Interview questions, along with suggested responses.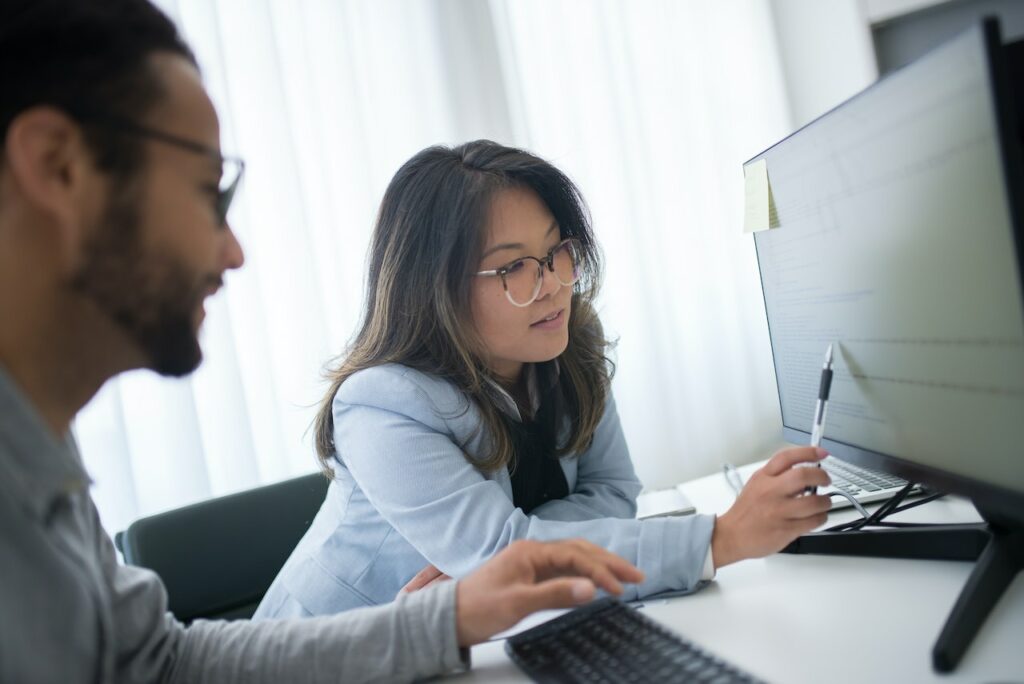 It is essential to be prepared for your interview, as this will give you the confidence to answer questions with clarity and accuracy. We hope that this article will help you to prepare and make a great impression when it comes to your Citi Spring Week Interview. With the right attitude and preparation, you can ace the interview and land the job of your dreams!
Overview of Citi Spring Week Interview Process
Citi Spring Week is an exclusive recruitment program offered to top- performing university students from around the world. The program provides an opportunity to gain valuable work experience and develop professional skills. The application process typically includes an online application form, followed by an interview assessment and a group assessment.
The first step of the Citi Spring Week interview process is an online application form, where applicants are asked to provide their contact information, academic background, and any relevant experience. Applicants are also asked to upload a short video introducing themselves, as well as a resume and any additional relevant material. Once all the required information is provided, applicants are then invited to take an online assessment. This assessment typically consists of multiple- choice and situational questions designed to gauge the applicant's knowledge of the finance industry, their communication skills, and their problem- solving abilities.
The next step of the Citi Spring Week interview process is an interview assessment. This assessment is typically conducted in- person or via video conference. During the interview, the interviewer will ask questions about the applicant's background, experience, and accomplishments, as well as their motivations for applying to the program. The interviewer will also use this opportunity to assess the applicant's communication skills, problem solving abilities, and team- working skills.
The final step of the Citi Spring Week interview process is a group assessment. This assessment is typically conducted in a group setting and consists of a series of problem- solving activities and team- building exercises. During this assessment, the employer will assess the applicant's ability to think critically and work collaboratively. At the end of the group assessment, the employer will offer feedback on the applicant's performance.
Ultimately, the Citi Spring Week interview process provides a comprehensive assessment of an applicant's skills, knowledge, and experience. It provides employers with an opportunity to select the most qualified and promising students for their internship program.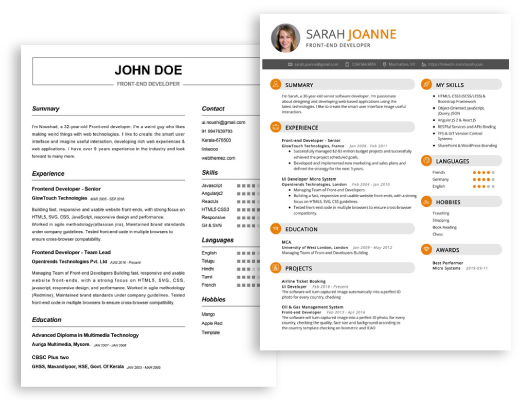 Start building your dream career today!
Create your professional resume in just 5 minutes with our easy-to-use resume builder!
Be sure to check out our resume examples, resume templates, resume formats, cover letter examples, job description, and career advice pages for more helpful tips and advice.
Top 20 Citi Spring Week Interview Questions and Answers
1. Tell me about yourself
My name is [name], and I am a [year] graduate from [University]. I hold a degree in [Major] and have a passion for [field]. I have experience in [example] and am eager to learn more. I'm driven, and always looking for ways to improve. I work well in teams and am reliable in meeting deadlines. I'm excited to bring my skills and knowledge to this position.
2. Why are you interested in this position?
I am interested in this role because I believe it provides an excellent opportunity to utilize my skills while also giving me the opportunity to learn and grow professionally. As an organization, Citigroup has a long history of providing quality services to its customers, and I believe I can contribute to that mission and help the company reach its goals.
3. What do you think makes a successful team member?
A successful team member contributes to the success of the team by being a positive and proactive presence. This can include communicating clearly, sharing ideas, offering constructive feedback, and working collaboratively with others. A successful team member also takes initiative and offers to help out when needed. They are reliable, dependable, and have a willingness to learn and grow.
4. What challenges have you faced in the past and how did you overcome them?
I have faced many challenges throughout my career, both large and small. I have found that the best way to overcome challenges is to approach them methodically, breaking the problem down into smaller chunks and prioritizing them. I also find talking to others with different perspectives can be helpful as it can provide new ideas and solutions that I may not have thought of. Above all, it is important to remain positive and motivated, as this can make all the difference.
5. What do you believe makes a successful leader?
Successful leaders are those who are able to motivate and inspire their teams. This includes setting clear goals, providing direction and feedback, and leading by example. They are also able to build strong relationships with their teams, listen to their feedback and ideas, and foster a collaborative and positive working environment. Furthermore, a successful leader is able to recognize their teams' strengths and weaknesses and use them to their advantage.
6. What is one of your greatest strengths?
One of my greatest strengths is my ability to work well with others and form strong relationships. I have excellent communication skills and am able to effectively collaborate with my colleagues. I value constructive feedback, and I am eager to learn and embrace new challenges.
7. How do you stay organized?
I stay organized by making lists, prioritizing tasks, and setting timelines. I also use technology to help me stay organized, such as calendars and to-do list apps. As well, I like to break down my tasks into smaller, achievable goals so that I can track my progress and stay focused.
8. What experience do you have in customer service?
I have a few years of experience in customer service, both in person and over the phone. I am a highly patient and understanding individual and I am able to listen to customers, understand their needs and concerns, and come up with effective solutions. I am also able to remain professional and friendly at all times.
9. Describe a time when you had to make a difficult decision.
I recently had to make a difficult decision when I was deciding between two job offers. I had to weigh the pros and cons of each role and consider what was most important to me. Through careful consideration, I was able to make an informed decision and ultimately choose the job that was the best fit for me.
10. What have you done to improve your skills in the past year?
In the past year, I have taken a number of classes and workshops to improve my professional skills. I have also been reading books and articles on topics related to my field, as well as participating in online forums and attending networking events. I have also been actively seeking out opportunities to gain more experience in my field, such as mentoring programs and volunteering.
11. How do you handle stress?
I handle stress by recognizing when I am feeling overwhelmed and taking steps to manage it. I know my limits and am able to recognize when I need to step away and take a break. I also practice relaxation techniques, such as deep breathing, mindfulness, and yoga, which help me to stay grounded and focused.
12. What would you do if you disagreed with a decision your supervisor made?
If I disagreed with a decision my supervisor made, I would first take some time to reflect on the decision and consider my supervisor's reasoning. I would then approach the supervisor with my concerns and suggestions, making sure to remain professional and respectful of their authority. I would also be open to their feedback, and strive to find a solution that we can both be happy with.
13. How do you handle conflict?
I handle conflict by first taking the time to understand the other person's point of view. I then use active listening and open communication to work towards a resolution. I also remain respectful, maintain a positive attitude, and am open to compromise.
14. Have you ever had to deal with a difficult customer?
Yes, I have had to deal with a difficult customer in the past. In this situation, I stayed calm and professional and tried to understand the customer's concerns. I kept an open dialogue with them and worked hard to come up with a solution that would be agreeable to both of us. I also apologized for any inconvenience they had experienced and thanked them for their understanding.
15. How do you handle working with a team with conflicting opinions?
When working with a team with conflicting opinions, I try to remain open-minded and listen to all different points of view. I also try to find common ground and discuss potential solutions. I also encourage others to collaborate and work together to come up with the best solution.
16. Describe a situation where you had to prioritize multiple tasks.
I recently had to prioritize multiple tasks when I was working on a big project with a tight deadline. I started by making a list of all the tasks that needed to be done and then broke them down into smaller, achievable goals. I then prioritized the tasks based on importance and urgency and worked my way through them one at a time.
17. How do you stay motivated?
I stay motivated by setting clear goals and creating a plan to achieve them. I also try to break down complex tasks into smaller, achievable steps, which helps me to stay focused and motivated. I also like to take breaks and reward myself when I complete tasks, which helps me to stay motivated and on track.
18. What is your experience with using technology?
I have extensive experience with using technology in a professional setting. I have worked with various software programs and am comfortable navigating websites and troubleshooting technical issues. I am also knowledgeable in using various social media platforms and have experience with creating and managing campaigns.
19. How do you handle criticism?
I handle criticism in a positive and constructive manner. I take the time to listen to the feedback and consider it objectively. I then ask for clarification if needed and thank the person for the feedback. I also strive to use the criticism to better myself and my work and am confident that I can use it to learn and grow professionally.
20. What do you think sets you apart from other candidates?
I believe that my combination of professional experience, knowledge, and skills sets me apart from other candidates. I have a deep understanding of the role and am eager to learn and grow. I am also highly organized and have excellent communication and problem-solving skills. I am reliable, dependable, and have a positive attitude, and I am confident I can make an impact with this role.
Tips on Preparing for a Citi Spring Week Interview
Research the company and the position you are applying for. Ensure you are aware of Citi's mission and values and can speak to how you embody these values.
Practice common interview questions and have an answer ready for each.
Rehearse your answers to potential questions with a friend or family member.
Have a few questions ready to ask the interviewer.
Dress professionally and ensure your outfit is neat and pressed.
Arrive to the interview early and be prepared to wait.
Be genuine and let your personality shine through during the interview.
Make sure to smile and make eye contact with the interviewer.
Listen carefully and answer questions in a concise manner.
Reflect on your experience after the interview and take notes.
Be prepared to discuss your experiences and qualifications.
Express enthusiasm for the position and the company.
Anticipate potential problems and have solutions ready.
Show that you are a team player and have strong communication skills.
Practice your answers with a timer to make sure they are concise and to the point.
Conclusion
Overall, the Citi Spring Week Interview Questions and Answers provide a great overview of the types of questions that could be asked during the Citi Spring Week Program. This blog offers detailed responses to some of the most common questions, as well as tips on how to best prepare for the interview. With the insight and information provided, students should feel more confident in their ability to showcase their skills and qualities to the Citi recruiters.