Chase, one of the world's leading financial services firms, offers a range of services and products to enable individuals, businesses and institutions to manage their finances. The company has been around since 1877 and employs more than 200,000 people worldwide. As a consequence, the recruitment process at Chase is rigorous and there are certain questions and answers that you will need to prepare for in order to succeed.
In the following blog post, we provide you with an overview of the Chase interview questions and answers that you should expect. We will also provide you with tips on how to best prepare for a Chase interview and what to expect from the process. We will also provide you with a variety of questions and answers that you may be asked during the interview, as well as some advice on how to make the most out of your interview.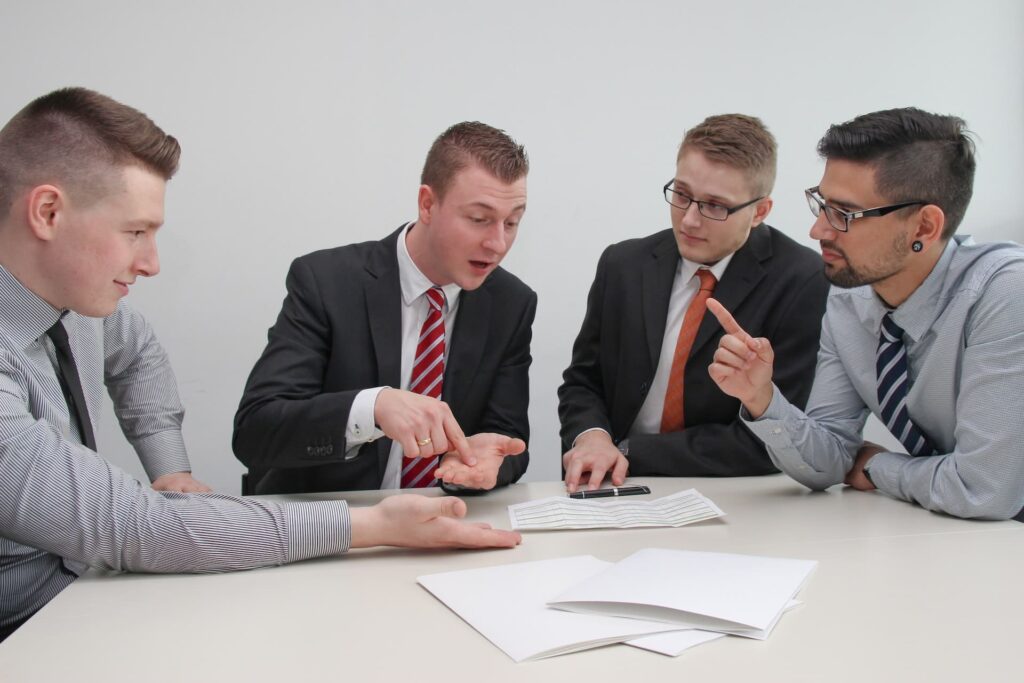 If you are looking to join Chase, we hope this blog post will prove useful in helping you prepare for the interview. We provide you with the information and resources you need to be successful in your pursuit of a job at this prestigious company. Read on to find out more about the Chase interview process, the questions you may be asked, and how to make the most out of your interview.
Overview of Chase Interview Process
The interview process for a position at Chase is highly dependent on the type of job you are applying for. However, there are some general guidelines that can help you prepare for the process.
Generally, the process begins with an online application. This is where you will provide your contact information, education, and work experience. You may also be asked to provide a resume, cover letter, and any other relevant documents. After your application is completed, you will typically be contacted by a recruiter for a phone screening. This is usually a short conversation where the recruiter will ask about your qualifications, work experience, and overall interest in the position.
If you pass the phone screen, you will be invited for an in- person interview. This will involve multiple rounds with various people from the bank, including hiring managers and team members. These interviews can vary in length and typically focus on behavioral, technical, and situational questions. Your responses will be evaluated to see if you are a good fit for the position.
You may also be asked to complete other assessments, such as a written or computer- based test. These tests vary depending on the job you are applying for but generally involve problem- solving and critical thinking.
If you pass through the interview and assessment process, you will be invited to a final interview with the hiring manager or a senior executive. This is where you will be given the chance to ask any questions and get a better sense of the role.
Once all the interviews have been completed, the hiring team will determine if you are the right fit for the position. If you are, you will usually receive a job offer shortly after. At this point, you will be asked to accept or decline the offer.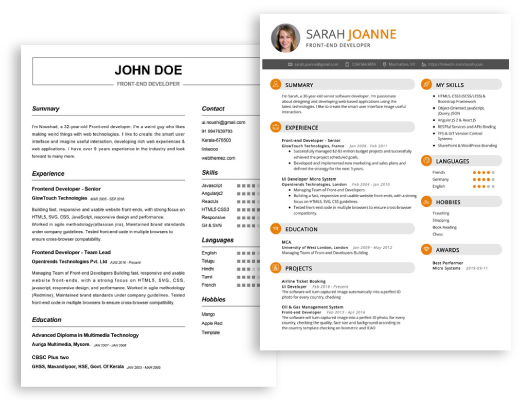 Start building your dream career today!
Create your professional resume in just 5 minutes with our easy-to-use resume builder!
Be sure to check out our resume examples, resume templates, resume formats, cover letter examples, job description, and career advice pages for more helpful tips and advice.
Top 20 Chase Interview Questions and Answers
1. What have you done to prepare for this role?
I have been researching the company and the role extensively. I have read up on the core competencies and skillset that the role requires. I have also been speaking to people who have experience in roles similar to the one I am interviewing for to gain more in-depth knowledge about the role. Additionally, I have been preparing for potential technical questions that could come up during the interview.
2. Why do you want to work for Chase?
I am attracted to Chase because of the company's commitment to innovation, customer service, and its commitment to making a positive impact in the community. Chase is an industry leader in its field and I am excited to be part of an organization that is constantly pushing the boundaries and striving to make financial services more accessible to everyone. I am also drawn to the team-oriented culture Chase promotes and believe that I could have a great impact on the company and its goals.
3. What do you know about our products and services?
I am familiar with the most popular products and services that Chase offers. I know that Chase offers banking services such as checking and savings accounts, credit cards, loans, and mortgages. Additionally, Chase provides investment services such as mutual funds, ETFs, and IRAs. I am also aware of the various technologies that Chase has implemented to make banking easier and more secure, such as mobile banking, online banking, and account alerts.
4. How do you handle disagreements with colleagues?
I believe disagreements can be beneficial because they can lead to more creative solutions. When I disagree with a colleague, the first thing I do is listen and try to understand their point of view. After listening, I will express my opinion in a respectful way and offer a potential solution that both parties can agree on. Lastly, I will discuss the potential pros and cons of the proposed solution and come to a mutually beneficial agreement.
5. Describe a time when you encountered a problem and developed a creative solution.
I was recently in charge of organizing a team-building event for my department. I encountered difficulties when trying to find a suitable venue within our budget. After brainstorming, I came up with the idea to book the event at a local park and have the team bring their own picnic baskets. This was a much more affordable option and gave us the flexibility to create a unique and memorable event. The team was very pleased with the event and my creative problem-solving skills were recognized by my manager.
6. What strengths do you bring to this role?
I believe I can bring a great deal of enthusiasm and dedication to this role. I am highly organized and I work hard to ensure that tasks are completed on time and to the highest standards. I am also reliable and flexible and I am able to switch between tasks quickly and without issue. I also have strong communication and interpersonal skills which are essential in any customer service role.
7. How do you keep up with changes in the industry?
I stay up to date with the latest developments in the industry by reading the news, attending relevant webinars and seminars, and following industry experts on social media. I also do my own research by reading books and articles related to the industry. I find these methods to be a great way to stay informed and to stay ahead of new trends and changes.
8. What experience do you have with customer service?
I have extensive customer service experience, having worked in retail and hospitality for the past five years. I have also taken on additional customer service-related roles in my current job, such as taking on extra phone calls and providing tech support. I have a keen understanding of how to exceed customer expectations and how to handle difficult customer situations.
9. What do you think makes you the right candidate for this role?
I am the right candidate for this role because I possess the necessary skills and qualifications. I have a strong understanding of customer service and I am comfortable with the latest technologies. I have a proven track record of providing excellent customer service and I have the enthusiasm and dedication to make sure that each customer has the best experience possible.
10. How do you handle stress or changes in the workplace?
I understand that stress and changes in the workplace are inevitable. When faced with stressful situations or changes, I stay calm and focus on finding a solution. I prioritize tasks to ensure that the most important ones are completed first. I also try to take breaks throughout the day to clear my head and focus on the task at hand. If I need further help, I will not hesitate to reach out to colleagues for assistance.
11. Tell me about yourself
My name is [name], and I'm a [position] with [number] years of experience in the [field] industry. I have a proven track record of success in developing strategies and implementing innovative solutions to improve the efficiency of operations. I have excellent communication and problem-solving skills, and I'm highly organized and detail-oriented. I'm also a team player who is comfortable working independently and with a team.
12. What makes you a good fit for this role?
I have the right combination of experience and enthusiasm to be a great fit for this role. My [previous job title] experience has provided me with the technical know-how to be successful in this position, and my enthusiasm and drive will ensure that I'm able to tackle any challenges that come my way. Additionally, I'm a big believer in continuous learning and development, so I'm always looking for new ways to improve my skills and stay ahead of the curve in the industry.
13. What has been your biggest professional accomplishment?
My biggest professional accomplishment has been [description of accomplishment]. This project required me to manage a team of [number] people and develop a strategy that would improve the overall efficiency of the organization. I worked hard to make sure that the team was able to successfully complete the project on time and within the budget, and the results have been extremely positive. This experience has given me the confidence to take on bigger projects and has allowed me to demonstrate my ability to lead a team and deliver successful results.
14. How do you stay organized?
I stay organized by using a combination of tools and techniques. Firstly, I create a to-do list for each day and prioritize my tasks according to importance and urgency. I also use a calendar to keep track of meetings, deadlines, and other important dates. Additionally, I make sure to set aside time each day to review my progress and adjust my plans accordingly.
15. How do you handle stress and pressure?
When I'm feeling stressed or under pressure, I take a step back and reassess the situation. I find that an objective perspective helps me to identify the underlying issues and determine the best course of action. I also make sure to take regular breaks throughout the day to stay focused and energized, and I make sure to get enough rest each night so that I'm able to start each day with a clear head.
16. How do you handle difficult conversations?
When having a difficult conversation, I make sure to remain professional and respectful. I listen carefully to the other person and make sure to ask open-ended questions to get to the root of the issue. I also make sure to be clear about my point of view and clarify any misunderstandings.
17. How do you handle competing priorities?
When faced with competing priorities, I assess each task according to its importance and urgency. I then create a plan of action to make sure that everything gets done in a timely and efficient manner. I also make sure to delegate tasks to other team members where possible so that we can all work together to complete the project.
18. Tell me about a time when you had to make a difficult decision.
I once had to make a difficult decision when I was leading a project team. The team was struggling to meet deadlines, and I had to decide whether to push the team harder or to adjust the timeline and risk falling behind. After carefully considering all the options, I decided to adjust the timeline and set new expectations for the team. In the end, the team was able to complete the project on time and within budget.
19. How do you ensure accuracy in your work?
I ensure accuracy in my work by double-checking my work and reviewing it for any errors or discrepancies. I also make sure to ask for feedback from my colleagues and superiors to make sure that I'm on the right track. Additionally, I take the time to thoroughly research any topics that I'm not familiar with to make sure that I'm giving accurate information.
20. Why do you want to work at Chase?
I'm excited to work at Chase because I believe it's the perfect place to use my skills and experience to contribute to the success of the organization. I'm passionate about creating innovative solutions and driving positive change, and I believe that Chase is the ideal place to do this. Additionally, I'm excited to work with such a great team and to be part of a company that values its employees and rewards them for their hard work.
Tips on Preparing for a Chase Interview
Research the company and its culture. Learn about the products and services they offer and their overall approach to the industry.
Practice answering common interview questions. Spend some time thinking through potential questions you may be asked and how you can best answer them.
Prepare stories and examples of how you have used your skills to benefit the company.
Familiarize yourself with the job description. Make sure you have a clear understanding of the role and the responsibilities.
Don't forget to dress appropriately for the interview. It's important to look professional and make a good first impression.
Arrive 10 to 15 minutes early to the interview. This shows that you are punctual and organized.
Prepare questions of your own. This shows that you are interested and engaged in the process.
Bring a copy of your resume and references to the interview.
Stay calm and be confident. Speak clearly and be ready to answer questions about yourself and your experience.
Be ready to discuss your past work experience and explain how it has prepared you for the role you are applying for.
Demonstrate knowledge of the company's background, its success, and its current challenges.
Showcase your problem- solving skills and how you would approach different scenarios.
Share your enthusiasm for the role and your ability to work with different teams and departments.
Be aware of your body language and communication style.
Express your appreciation for being invited to the interview.
Conclusion
Overall, the goal of preparing for a Chase interview is to showcase your abilities in a professional and organized manner. By familiarizing yourself with the most common questions and having your answers ready, you can make a great impression and demonstrate your qualifications for the job. Even if the questions are unexpected, you can use similar strategies to remain confident and provide meaningful answers. With the right preparation, you can ace the interview and take a step closer to working for Chase.