Dunkin is a popular eatery chain in the United States, and there are a number of job opportunities available for those who want to join their team. If you're interested in applying for a position at Dunkin, you'll need to be prepared for the interview. Here we provide you with some tips and advice on the types of interview questions you can expect and how to answer them to give yourself the best chance of success.
Dunkin has a wide range of roles available, including customer service, barista, hospitality, and management. As such, the interview questions will vary depending on the position you are applying for. However, some of the most common questions you can expect include those related to your work experience, customer service, problem-solving, and teamwork.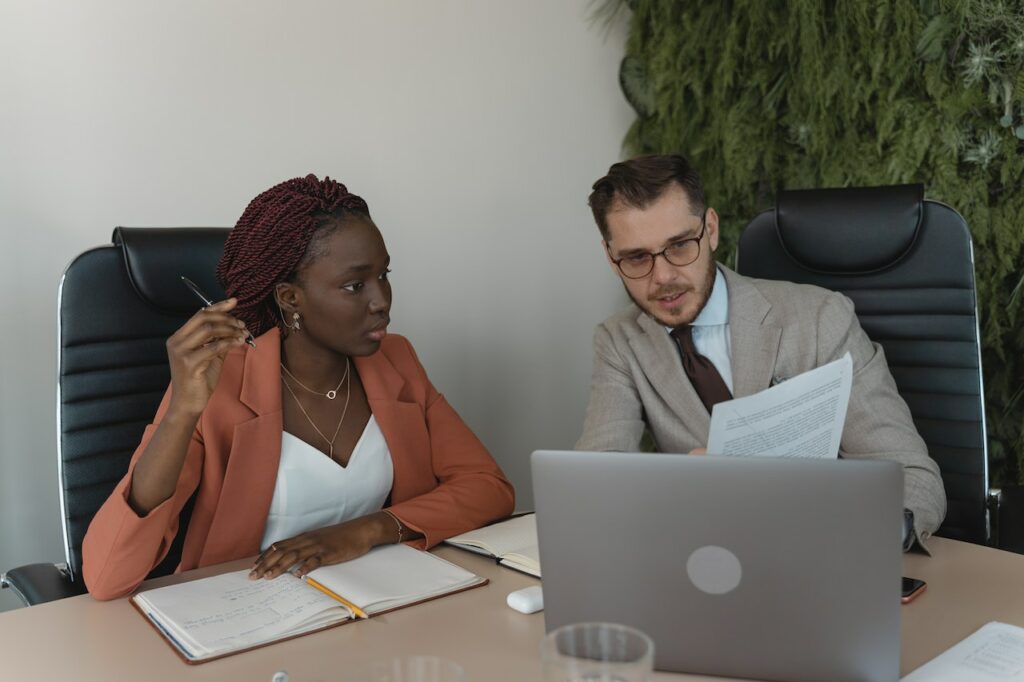 Having a good understanding of the job role and Dunkin's values is essential in order to successfully answer these questions. It's also important to research the company and be prepared to talk about how your skills, abilities, and experience make you the ideal candidate for the role.
To help you prepare for your Dunkin interview, we've put together some of the most commonly asked questions and answers. We'll discuss what to expect from the interview and provide examples of how to answer the questions. Our Dunkin Interview Questions & Answers guide will help you get ready to impress the interviewer and land the job. Good luck!
Overview of Dunkin Interview Process
The Dunkin Donuts interview process is one that is designed to identify the best candidates for the job. The process begins with the initial job application and may include several rounds of interviews. In the initial step, your job application will be reviewed to determine if you meet the basic requirements for the position. After being accepted to the next step, you will be contacted to schedule an in- person interview. This interview will typically involve a face- to- face meeting with the hiring manager or team leaders.
During the interview, you will be asked to provide information about your past experiences and describe why you would be an asset to the Dunkin Donuts team. You will also be expected to express your knowledge of the company and demonstrate your understanding of the position. The interviewer may ask questions regarding your motivation to work at Dunkin Donuts, your work ethic, and any other topics that may be relevant to the position.
The Dunkin Donuts interview process may also involve participating in skills assessments. These assessments are designed to gauge your understanding and aptitude for the position. Depending on the role, you may be asked to take a written test, complete a task, or even participate in a group discussion.
The Dunkin Donuts interview process may also include a second or even third round of interviews. During the second round of interviews, you can expect the questions to become more detailed. The interviewer may ask about how you handle certain situations, how you would handle customer complaints, and how you would handle difficult tasks. The goal of these interviews is to determine if you are a good fit for the position.
At the end of the process, the interviewer will provide feedback and let you know if you have been selected for the position. If you get the job, congratulations! If not, don't be discouraged. Keep practicing your interview skills and you may be accepted for the next job opportunity.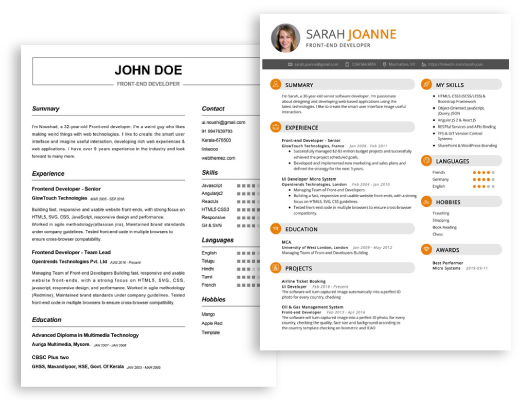 Start building your dream career today!
Create your professional resume in just 5 minutes with our easy-to-use resume builder!
Be sure to check out our resume examples, resume templates, resume formats, cover letter examples, job description, and career advice pages for more helpful tips and advice.
Top 18 Dunkin Interview Questions and Answers
1. What makes you the best candidate for this position?
I believe my strong work ethic and dedication to excellence make me the best candidate for this position. I'm also a quick learner and have the ability to handle tasks with a sense of urgency and efficiency. Throughout my professional career I have consistently demonstrated the ability to manage projects and tasks, while applying problem-solving skills to complete tasks successfully. I'm a personable and engaging individual who enjoys working with others to create the best possible outcome. I feel that my skills and experience make me the best candidate for this position and I'm excited to bring my talents to Dunkin.
2. What experience do you have working in a fast-paced environment?
I have several years of experience working in a fast-paced environment. During my time in the food service industry, I was responsible for quickly and efficiently completing tasks such as taking orders, preparing and cooking food, and serving customers. I also have experience working in an office setting, where I had to quickly and accurately process data and manage customer accounts. In both of these positions, I had to prioritize tasks and remain organized which enabled me to stay on top of my workload.
3. How do you handle challenging situations?
When faced with a challenging situation, I take a step back and assess the situation. I try to remain calm and think objectively by looking at the facts and allocating resources accordingly. I then focus on developing a plan and setting goals to solve the problem. I also embrace feedback, asking questions and gathering input from my peers or supervisors in order to identify the best possible solution.
4. What do you think makes a great customer service experience?
I believe that a great customer service experience begins with having a friendly and knowledgeable staff that is willing to go above and beyond. Customers should be welcomed with a smile and given the time and attention they deserve. It is also important to listen to the customer and take their feedback into account. Being able to provide solutions that are tailored to the customer's needs is also an important part of creating a great customer service experience.
5. How do you handle complaints from customers?
When a customer has a complaint, I always start by listening and understanding their point of view. I then take the time to ask questions and get to the root of the problem. I always strive to be professional and understand that customer service is about finding a solution that is best for everyone involved. If a solution cannot be reached, I thank the customer for bringing their complaint to our attention and make sure to follow-up with them afterwards to ensure their satisfaction.
6. What makes you passionate about working in customer service?
I am passionate about customer service because it allows me to help people and make a difference in their day. I enjoy the challenge of resolving customer complaints and the satisfaction of receiving a positive review from an appreciative customer. I also enjoy the opportunity to learn more about customer service best practices and stay up-to-date with the latest trends in customer service.
7. How do you stay organized while managing multiple tasks?
When managing multiple tasks, I prioritize what needs to be done first. I create lists and schedules to help me stay organized and on track. I also make sure to break down tasks into smaller, more manageable chunks so that I can focus on one task at a time. Additionally, I always take advantage of technology, such as task management software, to help me stay organized and on top of my workload.
8. What do you think is the most important quality for a team member?
I believe that the most important quality for a team member is reliability. Team members should be dependable and be willing to put in the extra effort to help the team succeed. Additionally, team members should be open to feedback, ask questions, and take initiative to make sure that the team is working together to reach the goal.
9. How do you handle difficult customers?
When dealing with difficult customers, I always strive to remain calm and professional. I believe in treating customers with respect and understanding, even if they are being rude or uncooperative. I try to listen to the customer's concerns and ask questions in order to fully understand the issue. Once I understand the customer's needs, I work to find a solution that is mutually beneficial.
10. What do you think separates Dunkin from other companies?
I believe that Dunkin stands out from other companies due to its commitment to customer service. Customer experience is at the heart of Dunkin's mission, and the company is dedicated to providing fast and friendly service to its customers. Additionally, Dunkin is continuously innovating and investing in technology such as its mobile app, so that customers can get the most out of their Dunkin experience.
11. What experience do you have in customer service?
I have 3+ years of experience in customer service. In my previous role, I was responsible for helping customers with their orders, addressing any questions or concerns they had, and helping them find the best products to fit their needs. I enjoyed interacting with people and helping them find a product or service that would make their lives easier or better. I also had the opportunity to help customers with problem solving and provide them with the best solutions. I believe my experience, combined with my excellent communication and organizational skills, make me an ideal candidate for a customer service role at Dunkin'.
12. What do you think makes great customer service?
Great customer service involves going above and beyond to meet the customer's needs. It involves having a genuine interest in the customer, being friendly, and providing helpful information and solutions. Additionally, it involves being patient and understanding when customers have complaints or requests. As a customer service representative for Dunkin', I understand that providing high-quality customer service is essential in order for the company to maintain customer loyalty.
13. How do you handle customers with complaints or concerns?
When customers come to me with complaints or concerns, I listen to them attentively so that I can understand what their issue is and address it promptly. I also provide them with reassurance and a sense of security that their problem will be resolved in an efficient manner. I strive to make sure the customer is satisfied and happy with the outcome. Additionally, I take the time to explain why the problem occurred and how it can be avoided in the future.
14. What do you think is the most important part of working as a customer service representative at Dunkin'?
I believe the most important part of working as a customer service representative at Dunkin' is delivering excellent customer service. That means providing each customer with personalized and helpful assistance and making sure that the customer feels their needs are being taken care of in a timely and effective manner. Additionally, it involves ensuring that the customer is properly informed about the company's products and services and that their questions and concerns are addressed adequately. By delivering great customer service, I believe it will help build a strong relationship between Dunkin' and its customers.
15. Tell me about a time when you had to make a difficult decision
When I was in college, I worked in a retail store as a Sales Advisor. My team had been working on a major project for the company. We had met all of our deadlines and the project was going very well. However, with just a few days left until the presentation, the project manager sent out an email with a list of last minute changes that needed to be made. I was the only one on the team qualified to make the changes and I began working on them immediately. The only problem was that I had to make a decision – either finish the project on time and risk not meeting the new requirements, or take a few days extra and make sure that everything was up to the company standard. After consulting with the project manager, I decided to spend the extra time ensuring that the project was done properly and up to company standards. My team was able to present a successful project that met all the requirements.
16. Describe a time when you had to negotiate a deal
When I was working in marketing, I was responsible for negotiating ad campaigns with potential clients. In one particular instance, I was approached by a very large company who was interested in having us create an ad campaign for them. The budget that they had in mind was far below what we would normally charge for a campaign of that size. I had to negotiate with the company to find a deal that would be beneficial for both parties. After some back and forth, I managed to get them to agree to a budget that was reasonable for both of us. We ended up creating a successful ad campaign and the client was very pleased with the results.
17. How do you handle working as part of a team?
I really enjoy working as part of a team. I think that it is important to be able to collaborate and communicate effectively in order to get the best results. I take the time to understand each team member's strengths and weaknesses so that I can use that information to make sure that everyone is working together efficiently. I also believe in open communication and keeping everyone informed on the progress of the project. I also like to give everyone the opportunity to voice their opinions and contribute to the project.
18. What is your experience with customer service?
I have several years of experience in customer service. I have worked in a variety of roles, including customer service representative, sales advisor and manager. I understand the importance of providing a high level of customer service in order to ensure customer satisfaction. I pay attention to detail, listen to customer concerns and take the time to assess and address any issues that may arise. I am also comfortable using various customer service software programs to help manage customer accounts and provide accurate and timely responses to customer inquiries.
Tips on Preparing for a Dunkin Interview
Do your research. Learn about Dunkin's history, products, and policies.
Practice your responses to commonly asked interview questions. Consider researching questions that are frequently asked in Dunkin interviews and preparing answers in advance.
Dress professionally. Wear nice, clean clothing that is neat and appropriate for an interview.
Be punctual. Arrive for your interview on time and more than 10 minutes early.
Be positive and enthusiastic. Employers want to hire people who are passionate about their work.
Bring extra copies of your resume. Make sure to have multiple copies of your resume on hand to give to the interviewer.
Prepare questions to ask the interviewer. Have some questions prepared in advance related to the job you are interviewing for.
Be prepared to discuss your past work experiences. Be prepared to talk about your previous job experiences, accomplishments, and skills.
Show your interest in the job. Describe why you think you would be a good fit for the job and how you would contribute to the success of the company.
Demonstrate enthusiasm and energy. Dunkin is a fun and energetic company, so make sure you show that you have the same energy.
Prepare your portfolio. Bring any relevant documents or items that showcase your skills, such as a portfolio of your work.
Follow up with the interviewer. Send a thank- you note and follow- up email after the interview to show appreciation and express interest in the job.
Be considerate and polite. Make sure you are courteous to everyone you meet and demonstrate your respect for their time.
Be honest. Make sure to be honest and answer questions truthfully.
Remain calm and confident. Make sure to stay relaxed and confident during the interview process.
Conclusion
Overall, preparing for a job interview at Dunkin can be daunting, but it's important to stay focused and remain confident. The key to success is to prepare for the most common questions and have a couple of answers prepared ahead of time. As long as you demonstrate your enthusiasm for the job, your knowledge and experience, and your willingness to learn and do whatever it takes to get the job done, you should have a successful interview. Good luck and happy job hunting!