Disneyland is one of the most popular tourist destinations in the world. It has been the favorite vacation spot for generations of families from all over the world. With its thrilling rides, exciting shows and captivating characters, Disneyland offers something for everyone. As a result, many people dream of working in this magical place.
To help those who are interested in working at Disneyland, we have put together a list of Disneyland Attractions Interview Questions & Answers. This list will provide potential applicants with the information they need to make a strong impression during their interview. The questions cover a variety of topics ranging from the history of Disneyland to the daily operations of its attractions. We'll also provide answers to common questions that are likely to come up during the course of the interview.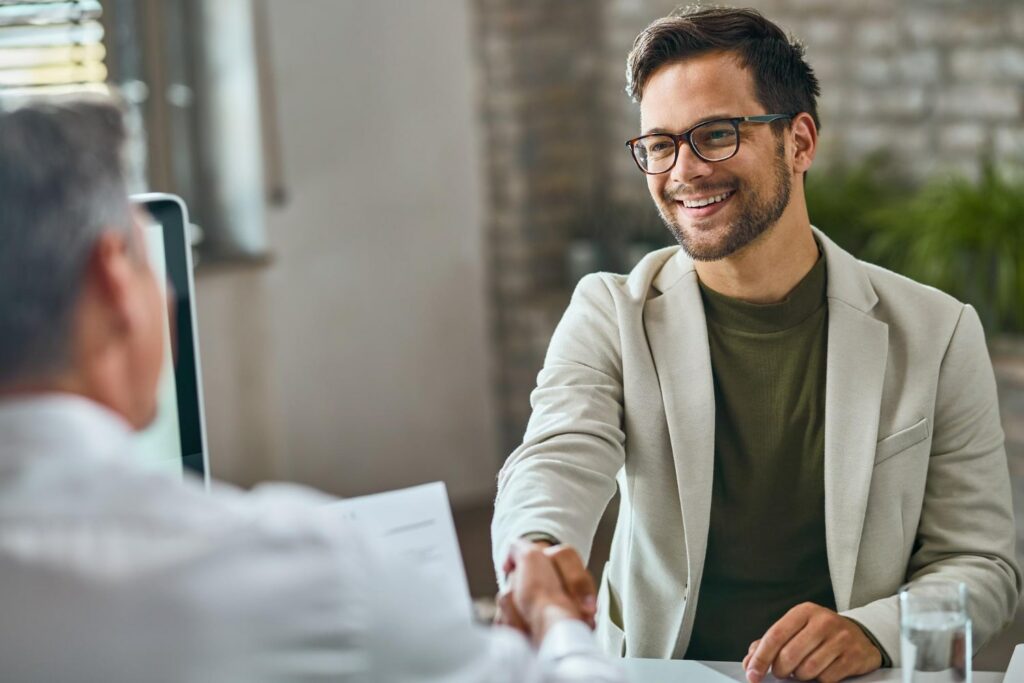 Our list of Disneyland Attractions Interview Questions & Answers will provide you with the insight and tips you need to stand out from the competition and make the most of your interview. It will help you familiarize yourself with the different elements of the job and give you a better chance of getting hired. So if you're looking for a job at Disneyland, make sure you read through our list to get the best advice and prepare for your upcoming interview.
Overview of Disneyland Attractions Interview Process
The Disneyland Attractions interview process is a comprehensive one that includes several steps. The process begins with a job application, followed by an online assessment or in- person assessment. Following a successful assessment, applicants are contacted by a Disneyland representative, who will then schedule an interview.
The interview itself typically contains questions related to the job description, as well as questions about customer service, problem solving, and other skills related to the task. There may also be a portion of the interview that focuses on customer service and interactivity. Interviewers are looking for candidates who are personable and able to multitask in a fast- paced environment.
Following the interview, applicants may be asked to complete a second round of interviews, which may include a practical task, such as greeting and helping guests. After the second interview is completed, applicants may be offered a job. If selected, the applicant will receive an offer letter and must then successfully complete a background check prior to starting work.
The Disneyland Attractions interview process is designed to assess if a candidate is suited for the job. Throughout the process, applicants should be friendly, organized, and prepared to answer questions and demonstrate customer service. Following a successful interview, applicants can expect to receive an offer letter and begin their career as a Disneyland Attractions employee.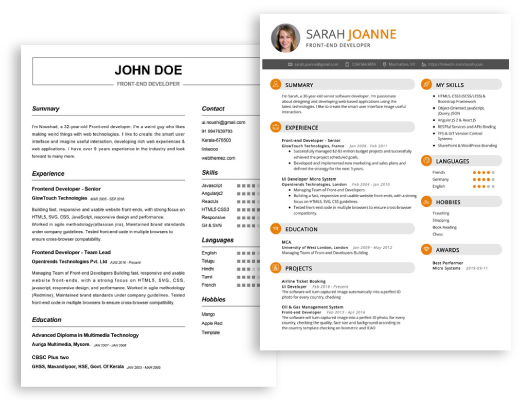 Start building your dream career today!
Create your professional resume in just 5 minutes with our easy-to-use resume builder!
Be sure to check out our resume examples, resume templates, resume formats, cover letter examples, job description, and career advice pages for more helpful tips and advice.
Top 18 Disneyland Attractions Interview Questions and Answers
1. What are the most popular attractions in Disneyland?
The most popular attractions at Disneyland are Pirates of the Caribbean, Space Mountain, Indiana Jones Adventure, Big Thunder Mountain Railroad, Splash Mountain, Matterhorn Bobsleds, Star Tours – The Adventures Continue, Haunted Mansion, "it's a small world" and the Disneyland Railroad. These attractions are all iconic, family-friendly rides that have been around for decades, offering an exciting and memorable experience for guests of all ages.
2. What makes Disneyland unique?
Disneyland stands out as unique because of its unparalleled combination of rides, characters, and attractions. With so much to explore, there is something for everyone at the park, from classic family rides to thrilling roller coasters. Disneyland also offers something magical and special that only Disney parks can—from the iconic castle to the beloved characters, the park immerses guests in a fairytale-like atmosphere.
3. What is the history of Disneyland?
Disneyland park was founded in 1955 by Walt Disney and has since become one of the most iconic attractions in the world. It was the first of several Disney parks to open, and its unique design and atmosphere have made it a beloved destination for guests for generations. It was the first theme park of its kind, featuring themed lands and attractions that enabled guests to escape to a fantasy world.
4. What are the different lands at Disneyland?
Disneyland has eight themed lands: Main Street USA, Adventureland, Frontierland, New Orleans Square, Critter Country, Fantasyland, Mickey's Toontown, and Tomorrowland. Each land has its own distinct design and attractions, allowing for a unique and immersive experience.
5. What special events does Disneyland host?
Disneyland hosts various special events throughout the year such as the popular Mickey's Halloween Party and the beloved 24-hour Disney Parks event. The park also offers a range of seasonal events like the Lunar New Year celebration and holiday events. Additionally, Disney sometimes offers special ticketed events like its "After Hours" party and Food & Wine Festival.
6. What are the Disney Character experiences like at Disneyland?
Characters are an integral part of the Disneyland experience, and there are a variety of unique meet-and-greets and performances throughout the park. Guests can experience characters up close during parades, shows, and character meals. Plus, they can take pictures with their favorite characters, get autographs, and have all sorts of fun character-themed activities.
7. What are the dining options at Disneyland?
Disneyland has a wide range of dining options for guests, from quick snacks to full meals. Guests can enjoy classic American food, international cuisine, and Disney-themed treats. The park also offers character dining experiences, where guests can meet and get autographs from their favorite Disney characters.
8. What are the shopping options at Disneyland?
Disneyland has a variety of shopping experiences and stores for guests to explore. The park has souvenir shops and stores that offer Disney-themed merchandise, apparel, toys, and more. Guests can also find unique items at the Bibbidi Bobbidi Boutique, the World of Disney, and the Emporium.
9. What are the transportation options at Disneyland?
Disneyland offers a range of transportation services for guests to get around the park. Guests can use the Disneyland Monorail, the Matterhorn Bobsleds, or take a ride on the Disneyland Railroad. Additionally, the park offers free trams that travel to the main entrances of the park, and guests can use the buses to get to and from the three Disney resort hotels.
10. What safety precautions does Disneyland have in place?
Disneyland is committed to providing a safe and magical experience for all its guests. The park has a comprehensive set of safety guidelines and protocols in place, from requiring face masks to enforcing physical distancing. Additionally, Disney has implemented rigorous cleaning protocols and contactless payment options to reduce risk and keep guests safe.
11. What is the most popular Disneyland attraction?
The most popular Disneyland attraction is Space Mountain. The coaster takes riders on a thrilling journey through a galaxy of stars and planets, with tight turns and drops and a thrilling soundtrack along the way. It is a classic and beloved ride that has been around since 1977, and it still remains one of the most popular attractions. Other popular attractions at Disneyland include The Haunted Mansion, Splash Mountain, Big Thunder Mountain Railroad, and Pirates of the Caribbean.
12. What is the height requirement to ride the Matterhorn Bobsleds?
The height requirement to ride the Matterhorn Bobsleds is at least 42 inches tall. This iconic attraction is a thrilling rollercoaster that takes guests on a thrilling ride through the snow-covered Matterhorn mountain. Riders will experience hairpin turns and plenty of thrills along the way, making it a popular attraction for families.
13. How many rides and attractions are there at Disneyland?
Disneyland currently has over 60 rides and attractions, spread across eight themed lands. These include Main Street U.S.A., Adventureland, Frontierland, New Orleans Square, Critter Country, Mickey's Toontown, Fantasyland and Tomorrowland. Guests can enjoy everything from rollercoasters and dark rides to interactive shows and classic attractions, as well as plenty of dining and shopping experiences.
14. What type of food is served at Disneyland?
Disneyland offers a wide variety of food options for guests to enjoy. From classic favorites like burgers and fries to more exotic fare like Mexican and Italian dishes, guests should be able to find something to satisfy their cravings. There is also a wide array of sweet treats, including ice cream, cotton candy, churros, and Dole Whip.
15. What type of entertainment can guests enjoy at Disneyland?
At Disneyland, guests can enjoy everything from live stage shows to parades and fireworks. In addition, there are interactive game areas and character meet-and-greets, as well as plenty of shopping and dining experiences. There is truly something for everyone at the park, so no matter what type of entertainment you are looking for, you will be able to find it at Disneyland.
16. What types of souvenirs can guests purchase at Disneyland?
Guests can purchase a wide variety of souvenirs at Disneyland, ranging from t-shirts and hats to mugs, magnets, and plush toys. There are also plenty of unique items such as jewelry, pins, and artwork. Guests can also purchase DVDs, CDs, and books to remind them of their time at the park.
17. What is the Pirates of the Caribbean ride at Disneyland like?
The Pirates of the Caribbean ride at Disneyland is a classic dark ride that takes guests on a journey through an Audio-Animatronic pirate-themed adventure. Guests will sail through the Caribbean, encountering pirates, mermaids, and other surprises along the way. The ride is a favorite for visitors of all ages and is sure to be a highlight of any trip to Disneyland.
18. What is the best time to visit Disneyland?
The best time to visit Disneyland is typically during the off-season, which is usually in the fall and winter months. During these times, the park is usually less crowded and the wait times for rides are usually shorter. However, some special events like the Halloween season and Christmas season can still be very crowded, so it is important to plan accordingly.
Tips on Preparing for a Disneyland Attractions Interview
Research Disneyland and its attractions: Before an interview, be sure to do your homework and research the history of Disneyland and its attractions, as well as the park's current offerings.
Practice common interview questions: Look up commonly asked interview questions and practice your answers.
Show enthusiasm: Let your passion for Disneyland and its attractions shine through.
Dress appropriately: Make sure to dress in a professional manner to show respect for the company and the interview process.
Prepare questions of your own: Prepare a few questions of your own to show the interviewer you are interested in the position.
Arrive early: Show up to your interview on time, if not early.
Be positive: Maintain a positive attitude and outlook during the interview.
Show knowledge of customer service: Demonstrate your knowledge of customer service and how it relates to the position you are applying for.
Highlight relevant experience: Share any relevant experience you may have that relates to the position.
Have a firm handshake: Make sure to make a good first impression by having a firm handshake.
Be polite and courteous: Make sure to be polite and courteous to the interviewer.
Stay calm: Stay calm and composed during the interview and answer questions in a clear and concise manner.
Follow up: Don't forget to follow up with the interviewer after the interview to express your interest in the position.
Show appreciation: Make sure to thank the interviewer for taking the time to speak with you.
Smile: Don't forget to smile and have a good attitude throughout the entire interview process.
Conclusion
Overall, Disneyland attractions can be a great way to have fun and memorable experiences with family and friends. The interview questions and answers provided here can help give you insight into different positions and the type of questions you may be asked during the interview. Disneyland attractions offer a variety of career paths and experiences, so use the questions and answers provided to help you make the right decision for you.