When it comes to acing a coo interview, the key to success is preparation. Every successful interviewee knows that the best way to prepare for an interview is to familiarize themselves with the most commonly asked COO interview questions and answers. Knowing what to expect and how best to answer those questions can help you stand out from the crowd and increase your chances of securing the job.
The role of a Chief Operating Officer (COO) is one of the most important and highly respected in any business. They are responsible for managing the day-to-day operations of the company, including formulating strategies, developing and executing plans, and overseeing the activities of all personnel. As such, when a hiring manager is looking for a COO, they will be asking some tough questions to ensure they are selecting the right person for the job.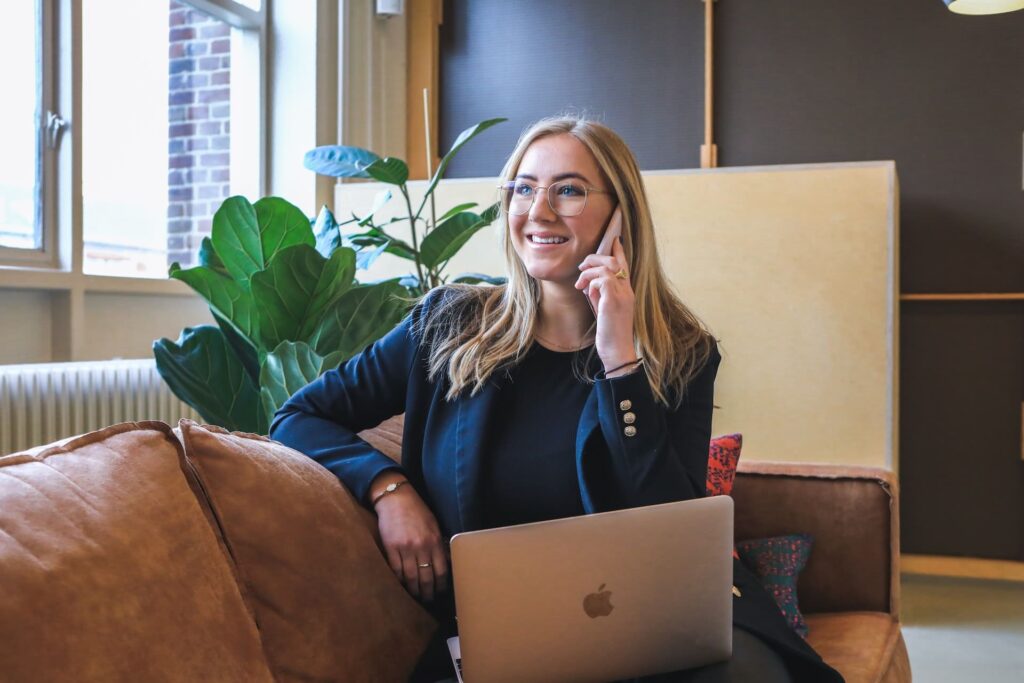 In this blog, we will cover the most common COO interview questions and answers. We will provide you with some sample responses that you can use to answer each question, as well as tips for presenting yourself in the best possible light during the interview. By familiarizing yourself with the most commonly asked questions, you will be able to present yourself as a confident, knowledgeable candidate and increase your chances of securing the job.
Overview of Coo Interview Process
The COO interview process is a multi- step process designed to evaluate potential candidates for the position of Chief Operating Officer. The process typically begins with a comprehensive review of the candidate's background, experience, and qualifications. During this initial review, employers may require candidates to complete a self- assessment to assess their abilities and abilities to excel in the role of COO. Following this, employers may use a combination of interviews, assessments, and reference checks to assess the candidate's suitability for the position.
During the interview process, employers may use a variety of questions to assess the candidate's understanding of operations, company culture, and the role of COO. Typical questions include those that probe the candidate's ability to lead and manage a team, handle difficult situations, and maintain a well- run operation. Employers may also ask questions related to the candidate's experience with technology and other tools that can help the organization succeed.
Following the initial interview process, employers may require candidates to participate in hands- on activities and assessments designed to evaluate their aptitude and ability to handle the responsibilities of the COO role. These activities may include simulations of real- world scenarios and issues related to operations, problem- solving, and decision- making. Candidates may also be asked to provide a portfolio of their work and past successes.
The COO interview process may also include a series of reference checks to ensure the candidate is both qualified and compatible with the organization's mission, culture, and expectations. Reference checks may include contacting current and former supervisors to confirm the candidate's knowledge and skill set, as well as their ability to manage a team and make decisions under pressure.
Finally, the COO interview process is typically concluded with an offer of employment or a request for further information.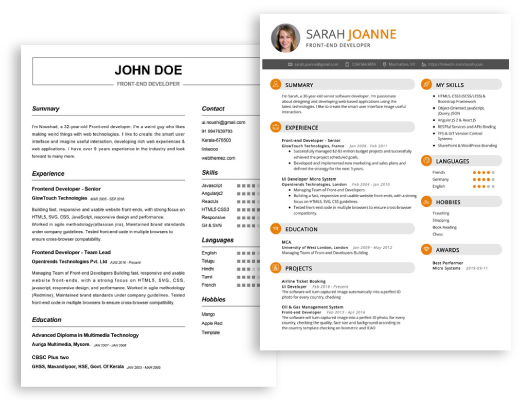 Start building your dream career today!
Create your professional resume in just 5 minutes with our easy-to-use resume builder!
Be sure to check out our resume examples, resume templates, resume formats, cover letter examples, job description, and career advice pages for more helpful tips and advice.
Top 17 Coo Interview Questions and Answers
1. What motivated you to apply for this position?
I have always been passionate about cooking and food. Over the years, I have developed a strong interest in working in the culinary arts and have been looking for opportunities to hone and develop my skills. When I came across this position, I felt like it was the perfect opportunity for me to do what I love and contribute to an amazing team. The role seemed like the perfect fit and I knew it was exactly the type of experience I was looking for.
2. What experience do you have working in the kitchen?
I have five years of experience working in professional kitchens. I've worked in a variety of roles including line cook, prep cook, and sous chef. During my time, I've gained a lot of knowledge regarding the techniques, tools, and processes of working in a professional kitchen. I've also developed strong organizational and multitasking skills, which have allowed me to work quickly and efficiently in a high-pressure environment.
3. What would you say are your strengths as a cook?
My strengths as a cook include my creativity and attention to detail. I love to experiment and come up with new recipes and flavor combinations. I also pay close attention to the presentation of each dish and take pride in making sure that everything looks and tastes its best. Additionally, I'm very organized and can plan out a menu or recipes to ensure that everything is prepared and cooked in a timely manner.
4. How would you handle a difficult customer?
I understand that not all customers are happy with their food or experience in the kitchen. In this situation, I would ensure that I remain professional and polite. I would offer to remake the dish or discuss what the customer's expectations were and how I could meet them. If the customer is still unhappy, I would apologize, offer a refund or some other form of compensation, and try to ensure that the customer has a more positive experience in the future.
5. What challenges do you think you would face in this role?
One of the biggest challenges I would face in this role is maintaining a high level of quality and consistency. As a cook, it is important to ensure that dishes are cooked properly and that the presentation and flavor of each dish is consistent. This requires a lot of precision and attention to detail, as well as being able to work quickly and efficiently. Additionally, I would need to be able to think on my feet and adapt to changing environments in order to meet customer needs.
6. How do you stay up-to-date with the latest trends in cooking?
I stay up-to-date with the latest trends in cooking by reading cookbooks, blogs, and watching food-related shows on television. I also attend classes or workshops when possible and follow renowned chefs on social media. I also like to experiment in my own kitchen and try out new recipes and techniques. By doing all of these things, I am able to stay informed on the most current trends and techniques in the culinary industry.
7. What techniques do you use to ensure food safety?
I use a variety of techniques to ensure food safety. I always follow safety protocols for proper food handling, storage, and preparation. I also keep my work area clean and organized, and use color-coded cutting boards and utensils to prevent cross-contamination. Additionally, I frequently check the temperature of food to ensure that it is cooked to the proper temperature. Finally, I make sure to always have fresh, clean utensils, dishes, and storage containers ready for use.
8. Describe your experience with food costing and inventory management.
I have experience working with food costing and inventory management. I have a strong understanding of the different costs associated with ingredients, and can accurately estimate the cost of a dish. I am also experienced in managing food inventory, such as ordering and receiving new ingredients, tracking expiration dates, and maintaining accurate records. Additionally, I am familiar with the process of budgeting for ingredients and menu items, which has allowed me to help create an efficient and cost-effective menu.
9. What type of environment do you work best in?
I work best in an organized, fast-paced environment. I'm able to stay focused and organized when there are tasks to be completed, but I also appreciate the camaraderie that comes with working with a team. I'm comfortable working independently as well as taking direction from supervisors. I'm also able to work well under pressure, as long as there is a clear plan and timeline for completion.
10. How do you handle stress in the kitchen?
When I am feeling stressed in the kitchen, I focus on taking deep breaths and staying calm. I remind myself that I am capable and that I have the knowledge and experience to get the job done. I also take breaks when needed and give myself time to reassess the situation before I dive back into the task at hand. Additionally, I always make sure to communicate with my team so that we can all work together to accomplish the task quickly and efficiently.
11. What type of experience do you have in the field of cooking?
I have been cooking for the last 5 years, ever since I graduated from culinary school. During that time, I have developed a wide range of skills and techniques in the kitchen. I have experience working with a variety of ingredients and dishes, from soups and stews to complex mains and desserts. I have also had the opportunity to work in several different types of restaurants, from casual to more upscale. My experience has allowed me to hone my skills, and I am confident in my ability to produce quality food and to work efficiently in the kitchen.
12. How do you stay up to date with advances in cooking techniques?
I am always on the lookout for new recipes, techniques, and trends in the culinary world. I frequently read up on popular cooking blogs and magazines, and I have also attended cooking classes to stay up to date with the latest cooking trends. I actively engage with other chefs and cooks online to learn new tips and tricks, and I practice new techniques in my home kitchen. This helps me stay up to date with the advances in cooking techniques.
13. What do you think sets you apart from other cooks?
My experience in the kitchen has given me a level of confidence that sets me apart from other cooks. I am able to work quickly and accurately to produce quality dishes. I also have a great eye for presentation, and a natural ability to create dishes that are pleasing to the eye and the palate. I also think my enthusiasm and passion for cooking sets me apart. I take pride in my work, and I am always looking for ways to improve and innovate.
14. How do you handle criticism in the kitchen?
I take criticism in the kitchen very seriously and use it as an opportunity to improve. I always strive to learn from mistakes and take criticism in a constructive way. I believe that feedback and criticism can be a great tool for learning and growth, so I always listen carefully and take it into consideration. I also think that working in a professional kitchen requires a certain level of resilience and thick skin, so I am comfortable with constructive criticism and know how to make the most of it.
15. Describe how you would handle a stressful situation in the kitchen.
I believe that a stressful situation in the kitchen can be best handled by remaining calm, organized, and focused. I would take a step back, assess the situation, and prioritize tasks. I would communicate clearly with the other members of the kitchen staff and delegate tasks as needed. I would also stay mindful of the time and ensure that everything is prepared according to schedule. In a stressful situation, I strive to remain professional, organized, and focused on the task at hand.
16. What do you consider to be your greatest cooking strength?
I believe my greatest strength in the kitchen is my ability to work efficiently and accurately, no matter the situation. I have experience working in high-pressure and fast-paced kitchen environments, and I am confident in my ability to produce quality dishes in a timely manner. I also have a great eye for presentation, and I am able to create visually appealing dishes that taste great.
17. How do you think you can contribute to our team?
I believe I can contribute to your team in many ways. I have a wide range of experience and knowledge that I can share with my colleagues, and I am confident that my enthusiasm and passion for cooking will be a great asset. I am a team player and am dedicated to ensuring that our team works together to create quality dishes and provide excellent customer service. I am looking forward to the opportunity to work as part of a team and contribute in a meaningful way.
Tips on Preparing for a Coo Interview
Research the Company and Position: Make sure you understand the company and the role you are interviewing for.
Review Your Resume: Be prepared to answer questions about your experience and accomplishments.
Practice Interviewing: Practice answering common questions and rehearse your responses.
Arrive Early: Make sure you arrive on time and make a good first impression.
Dress Professionally: Dress appropriately to make a good impression and demonstrate respect.
Bring Notes and Questions: Bring notes and questions to help you stay focused and organized during the interview.
Be Positive and Professional: Make sure you exude confidence and maintain a positive attitude throughout the interview.
Listen Carefully: Listen carefully and make sure you answer questions in a succinct and accurate manner.
Ask Smart Questions: Ask smart questions to demonstrate your interest and knowledge of the company and position.
Follow Up: Follow up with a thank you note or email to demonstrate your sincere appreciation for the interviewer's time.
Conclusion
When it comes to acing a coo interview, preparation is key. Taking the time to research the company, understand the job requirements, and practice common interview questions and answers can help you feel more confident and comfortable during the interview. From time management to creative problem- solving, the questions you encounter during an interview can vary widely. Rehearsing how you might answer them can help you feel calmer and more confident when the time comes. Ultimately, the goal of a coo interview is to determine whether you are the right fit for the job. By doing your research, staying organized and prepared, and answering questions clearly and concisely, you can increase your chances of success.