Raytheon is a leading global provider of advanced technology systems and services in the defense, aerospace, security, and cyber security sectors. With a history of providing cutting-edge solutions to the most challenging problems, Raytheon has earned a reputation for excellence. As such, competition for employment with the company is fierce, and the interview process can be daunting. To help aspiring professionals better prepare for their interviews, here is a collection of common Raytheon interview questions and answers.
The questions provided here cover a wide range of topics, such as company culture, corporate values, and leadership. Candidates should be prepared to demonstrate their knowledge of the company, their ability to think critically, and their proficiency in problem-solving. Additionally, candidates should be prepared to discuss their experience, skills, and qualifications in relation to the position they are applying for.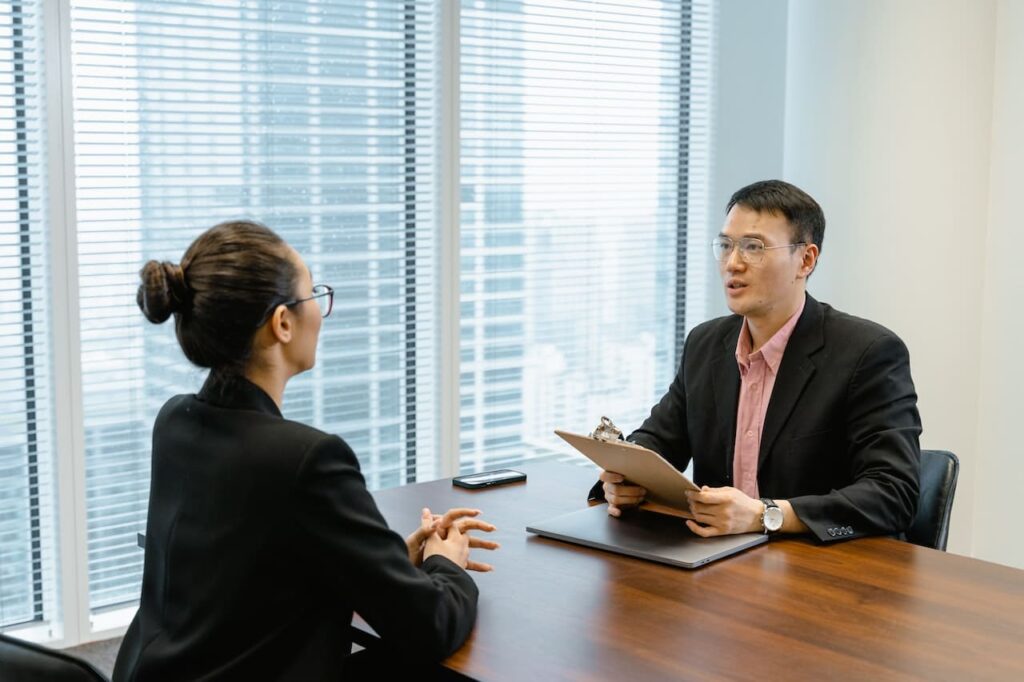 As with any job interview, it is important to demonstrate professionalism and confidence. While it is okay to be nervous, applicants should strive to remain focused and articulate throughout their interview. Be sure to answer questions clearly and concisely, and provide examples to support your answers. It is also important to remain mindful of body language, as this can make a huge difference in the eyes of the interviewer.
By familiarizing yourself with these Raytheon interview questions and answers, you can increase your chances of success during the interview process. With proper preparation, you can demonstrate your skills, experience, and qualifications, and leave a positive impression on your potential employer. Best of luck!
Overview of Raytheon Interview Process
The Raytheon interview process typically involves multiple rounds, but may vary depending on the job and type of position. The process usually begins with an online application and resumes being submitted. Selected candidates are then contacted for a phone interview with a recruiter, where they will discuss the position, the company, and expectations.
The next step is often an in- person interview with the hiring manager or team. This is typically a question- and- answer session and could include behavioral questions and technical questions depending on the job. Candidates may be asked to bring in a portfolio or a presentation to the interview. At this point, the interviewer may extend a job offer or request a writing sample.
If invited for a second- round interview, candidates may then meet with a panel of Raytheon staff members. This is often a more intense process and could include a case study or whiteboard session. This is also when the interviewers will assess a candidate's culture fit for the company.
Raytheon may also require a background check, drug screening, and references. Once the evaluation process is complete, the hiring manager will contact the candidate with the final decision.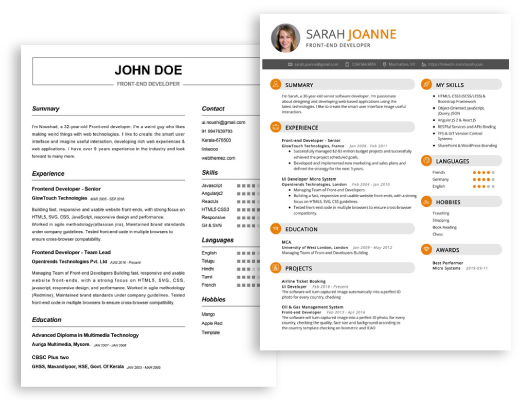 Start building your dream career today!
Create your professional resume in just 5 minutes with our easy-to-use resume builder!
Be sure to check out our resume examples, resume templates, resume formats, cover letter examples, job description, and career advice pages for more helpful tips and advice.
Top 16 Raytheon Interview Questions and Answers
1. Why do you want to work for Raytheon?
I am passionate about technology and the defense industry, and I believe that Raytheon is the perfect place to pursue that passion. Raytheon is a leader in developing cutting-edge technology in the defense industry and I believe that working at Raytheon would provide me with a great opportunity to learn, grow and contribute to the advancement of the defense industry. Additionally, Raytheon's commitment to innovation and customer satisfaction is something that I admire and I am confident that I could help the company achieve its goals with my skill set.
2. What makes you a good fit for this job?
I believe that my background and experience make me a great fit for this position. My experience in developing innovative solutions to complex problems, my passion for technology and my attention to detail would be a great asset to the Raytheon team. Additionally, I am a team player and I am confident that I could use my knowledge and skills to help Raytheon reach its goals and objectives.
3. How do you stay organized in a fast-paced environment?
I stay organized by creating systems and processes that help me keep track of multiple projects. I also use my calendar to stay organized and make sure that I am on top of any deadlines. Additionally, I am a great communicator and I make sure to communicate progress and any issues to the team on a regular basis.
4. Describe your knowledge of the defense industry.
I have a broad knowledge and understanding of the defense industry. I keep myself updated on the latest developments in the industry and I am knowledgeable about the various technologies and processes used in this industry. Additionally, I am familiar with the regulations and laws that govern the defense industry and I am also familiar with the different strategies used by companies to stay competitive.
5. How would you handle a difficult customer?
I would first attempt to understand the customer's point of view and the reason behind their dissatisfaction. After understanding their grievances, I would try to find a solution that would be beneficial to both the customer and the company. If a satisfactory solution cannot be reached, I would attempt to negotiate and compromise in order to reach a mutually beneficial solution.
6. What do you think sets Raytheon apart from its competitors?
I believe that Raytheon's commitment to innovation sets it apart from its competitors. Raytheon has been at the forefront of developing cutting-edge technology for the defense industry and has consistently been ahead of its competitors in this regard. Additionally, Raytheon's dedication to customer service and satisfaction is something that I admire and I believe that this is something that sets Raytheon apart from its competitors.
7. How have you used technology to achieve success?
I have used technology to achieve success in a variety of ways. I have used technology to develop creative and efficient solutions to complex problems. Additionally, I have used technology to streamline processes and increase productivity. I have also used technology to improve communication and collaboration between team members.
8. Describe your experience with project management.
I have extensive experience with project management. I have managed a variety of projects throughout my career and have been able to successfully lead teams and manage projects from start to finish. I am well-versed in the various aspects of project management such as planning, budgeting, communication and risk management.
9. Describe your experience with data analysis.
I have extensive experience with data analysis. I have used a variety of data analysis tools such as Excel, Tableau and SQL to analyze large datasets and draw meaningful insights. Additionally, I have experience in developing predictive models and forecasting models to help inform decisions.
10. What do you think is the most important quality of a successful team?
I believe that the most important quality of a successful team is communication. Communication is key to successful teamwork and it is essential that team members stay in constant communication with each other in order to ensure that everyone is on the same page. Additionally, it is important that team members are open to constructive criticism and feedback and that they are willing to work together to find solutions to any challenges that arise.
11. How have you demonstrated your ability to work in a team?
I have been on many teams throughout my educational and professional life that have required me to collaborate with others. For example, while obtaining my master's degree, I was part of a research team investigating new theories in my field. We worked together to develop and implement research protocols, shared resources, and discussed our findings. During my current job as a software engineer, I have been part of several project teams that have worked together to develop web applications and mobile apps. In this role, I have worked with other engineers to troubleshoot programming issues, come up with creative solutions, and ensure that our code is of the highest quality. I understand the importance of communication in a team setting and strive to be a valuable member and leader in any group I am part of.
12. What do you know about Raytheon?
Raytheon is a global technology and defense company, with a mission to make the world a safer place by providing innovative solutions for customers in the defense, homeland security, and other government markets. Raytheon has a strong focus on national and global security, and works with governments, businesses, and non-profit organizations to develop and deploy advanced technologies. Raytheon has operations around the world, and is known for its commitment to ethical business practices, safety, and environmental stewardship. Raytheon's diverse portfolio of products and services includes missile defense systems, radar systems, satellite communications, cybersecurity solutions, and more.
13. What challenges have you faced in your current role?
In my current role as a software engineer, I have faced several challenges. One of the most significant has been managing tight deadlines while also ensuring that the quality of our products remains high. This has required me to be organized and efficient in my work, while also staying focused on the details. Additionally, I have encountered technical challenges related to developing software that is highly reliable and secure. In order to maintain the highest level of security, I have had to stay up to date on the latest software development trends and technologies.
14. How have you handled a situation where you disagreed with your colleagues?
I believe that it is important to be open to different perspectives and ideas, even if they differ from my own. In the past, when I have disagreed with my colleagues, I have taken the time to listen to their perspectives and understand their reasoning. This has allowed me to gain a better understanding of the situation and come to a resolution that is beneficial for everyone involved. I also try to be respectful in my disagreements and focus on finding a solution rather than arguing.
15. How do you keep track of tasks and meet deadlines?
I use a variety of methods to keep track of tasks and meet deadlines. I begin by setting smaller, achievable goals for myself and breaking down larger tasks into several smaller steps. This helps me stay focused and organized. I also use a project-tracking software to keep an overview of all tasks and their deadlines. This helps me stay on top of my tasks and prioritize those that are most important. Additionally, I use reminders and notifications to ensure that I meet my deadlines.
16. What motivates you to excel in your work?
My primary motivation to excel in my work is my commitment to providing the best possible service and solutions for my customers. As a software engineer, I take great pride in my ability to create reliable, secure, and innovative products. I am motivated by the satisfaction I get from delivering a high-quality product to my customers. Additionally, I am driven to learn new technologies and develop my skills in order to stay competitive in my field. Finally, I am motivated by the opportunity to collaborate with others and contribute to the success of my team.
Tips on Preparing for a Raytheon Interview
Research Raytheon's products and services. You should understand what Raytheon does, what their strengths and weaknesses are, and what their future plans are.
Prepare responses to common interview questions. Think through how you would answer questions related to your experience, technical skills, and background.
Practice your answers in front of a mirror or with a friend. This will help you become more comfortable with your answers and make them sound more natural in the interview.
Dress professionally and arrive on time. Make sure you know the location of the interview and the names of the people who will be interviewing you.
Have your portfolio and resumes ready. Make sure you have copies of your resume and portfolio, as well as any other relevant materials you may need for the interview.
Have questions prepared for the interviewer. Being able to ask thoughtful questions about Raytheon and the role lets the interviewer know that you are interested and engaged in the process.
Be confident. Remember that you were chosen for the interview for a reason and the interviewer wants you to succeed.
Be prepared to talk about your technical skills and experience. If you have relevant experience, make sure to discuss it in detail.
Take notes during the interview. This will help you remember what was discussed and make it easier to ask questions at the end of the interview.
Follow up after the interview. Send a thank you email or note to the interviewer and make sure to keep in touch with the hiring team.
Conclusion
In conclusion, Raytheon is a great company to work for, with a variety of challenging and rewarding opportunities available. Asking the right questions and having an understanding of the company and its culture can help you stand out from the competition when it comes to Raytheon interviews. The key is to practice and prepare for the interview, as well as being confident and ready to answer any questions that come your way. Good luck!