Interior design is a popular and ever-changing field that involves creating aesthetically pleasing and functional indoor spaces. With the right knowledge and skills, it can be a rewarding, fulfilling career. Being an interior designer takes a blend of creativity, skill, and business savvy. But to land the job and get started on the right path, you'll need to be prepared for the job interview.
Before you can even begin to prepare for an interior design job interview, you'll want to familiarize yourself with the common questions you may be asked. Knowing what to expect can help you craft thoughtful, articulate answers that demonstrate your knowledge and skills.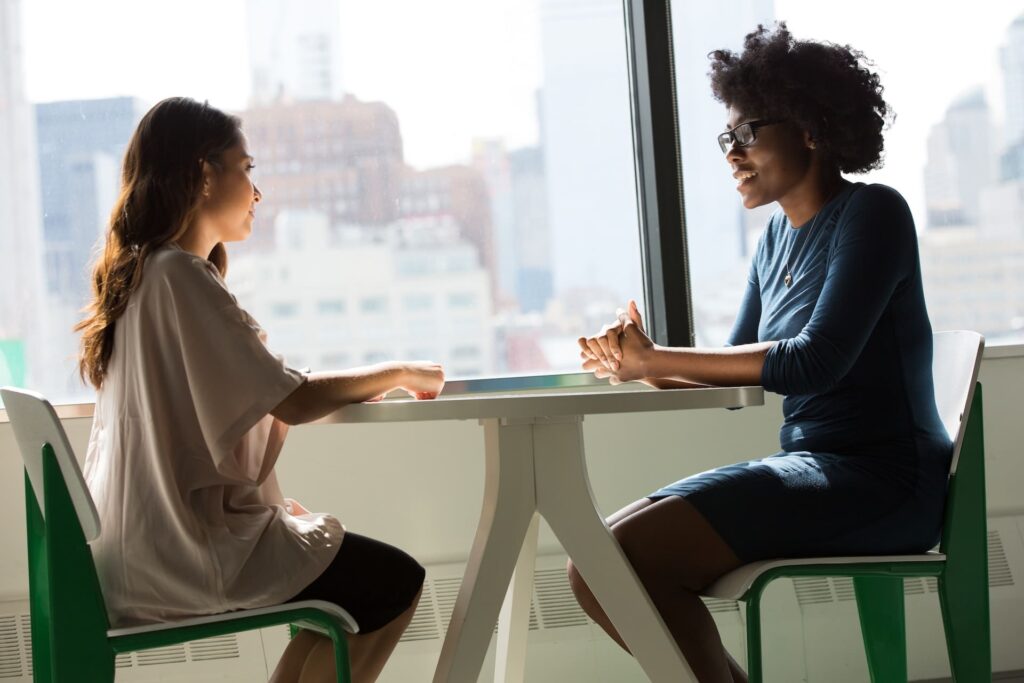 This blog post provides insight into the kind of questions an employer may ask in an interior design job interview and offers advice on how to craft answers that will make you stand out. We've collected the most common questions and provided sample answers that highlight your experience and skills. We'll also discuss how to prepare for an interview, the importance of having a portfolio, and tips for a successful interview.
By being prepared and confident in your answers, you can demonstrate your skills and make a great impression on the hiring manager. Use this blog post as a resource to help you prepare for your upcoming interview and make a great impression. With the right knowledge and guidance, you'll be well-equipped to answer the questions and land the job!
Overview of Interior Design Interview Process
The interior design interview process typically begins with an initial phone or video call with a prospective employer. These introductory conversations are used to gauge interest in the role, and for the employer to learn more about the applicant's qualifications and experience.
If the initial call is successful, the candidate will be asked to provide a portfolio of their work, which is often the primary focus of the interview. This portfolio should demonstrate the applicant's design capabilities and technical skills, and often includes projects they have completed, renderings, sketches, presentations, and samples of their work. During the portfolio review, the employer will ask questions to probe the applicant's design process, general knowledge, and opinions on current design trends.
Next, the employer may invite the applicant to complete a design challenge, either in person or virtually. This challenge is often a scaled- down version of a project they would be responsible for if they are hired, and is designed to assess the applicant's ability to think on their feet and apply their creative and technical design skills.
The final stage of the interview process is usually a face- to- face or video call with the hiring manager or team. During this call, the employer will ask more questions about the applicant's experience and vision for the role, and the applicant will have an opportunity to ask questions about the position and the employer.
Overall, the interior design interview process is an important part of the hiring process, and allows employers to get to know potential candidates and assess their skills and experience.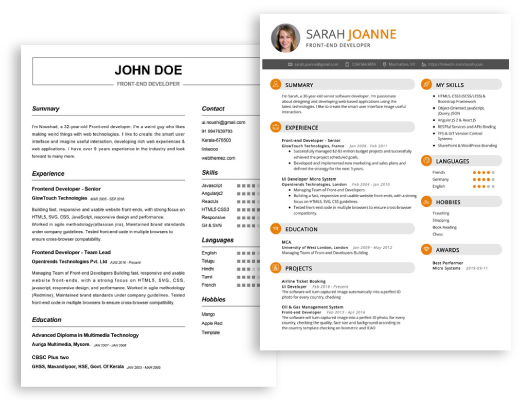 Start building your dream career today!
Create your professional resume in just 5 minutes with our easy-to-use resume builder!
Be sure to check out our resume examples, resume templates, resume formats, cover letter examples, job description, and career advice pages for more helpful tips and advice.
Top 16 Interior Design Interview Questions and Answers
1. What drew you to a career in Interior Design?
I have always had a passion for creating beautiful and functional spaces. Interior design has been a field of interest for me since I was a child and I am very excited to now have the opportunity to pursue a career in it. I am inspired by the way design can transform a space, both aesthetically and functionally. Through my studies and previous work experience, I have been able to develop my skills in design thinking, color theory, spatial planning, and more. I am confident that I have the knowledge and experience to be successful in this field.
2. What is your approach to creating a design plan?
When creating a design plan, I begin by exploring the client's existing space and understanding their vision for the space. It's important to me to really listen to the client's needs and goals for the project. From there, I create a concept board to showcase the overall design direction. This board helps to visually communicate the project's objectives to the client. I also create a detailed schematic design plan that outlines the exact measurements, materials, and finishes. This plan helps ensure that the project moves forward in a timely fashion and that the design is implemented according to the client's wishes.
3. How do you stay up to date on current design trends?
I actively follow a variety of design blogs and industry publications. I also attend local design events such as trade shows and conferences. This helps to keep me informed of new trends and also allows me to network with other design professionals. Additionally, I am a member of the American Society of Interior Designers (ASID). This organization provides great resources and support for professionals in the interior design industry.
4. How do you work with clients within a budget?
I understand that budget is a major factor when it comes to design, so I always do my best to work with clients within the constraints of their budget. First, I discuss the project's budget with the client and set realistic expectations for the project. I then research and present a variety of materials and finishes that fit into the budget. I also look for ways to creatively reuse existing items in order to save money. Finally, I work with vendors to negotiate the best pricing for materials and furnishings.
5. How do you handle challenging or unhappy clients?
I always strive to provide the highest quality of service and to ensure that my clients are satisfied with my work. If a client is unhappy with the design or if there is a disagreement on the project, I take the time to listen to their concerns and to discuss potential solutions. It is important to me to remain professional and respectful during these conversations and to ensure that all parties involved feel heard. I also make sure to document any conversations or changes in the project in order to ensure that the client's wishes are met.
6. How do you come up with new, creative design concepts?
I like to draw inspiration from a variety of sources when creating a new design concept. I am constantly looking for new and interesting ideas, both in the world around me and in the design industry. I also look for ways to blend different elements of design together, such as combining different colors, textures, and materials. Exploring new ideas and pushing the boundaries of traditional design helps me to create innovative and exciting concepts for my clients.
7. What software do you use for design projects?
I am proficient in many of the leading design software programs, such as AutoCAD, Revit, SketchUp, and Adobe Creative Suite. I use these programs to create 2D and 3D renderings of my designs, as well as to manage and track project timelines. I also use other software such as RoomSketcher and HomeByMe to help clients visualize their space before any work is done.
8. How do you handle difficult design decisions?
When faced with a difficult design decision, I like to take a step back and reflect on the project's overall goals and objectives. This helps me to be sure that my decision is in line with the client's wishes and the design's overall vision. I also like to research and explore different options in order to find the best solution for the project. If I am still struggling to come to a decision, I will discuss the pros and cons of each option with the client and also seek out advice from other design professionals.
9. How do you make sure a project is completed on time?
I always set realistic deadlines for each project and make sure to communicate these expectations to the client. I also create detailed timelines for each phase of the project and assign tasks accordingly. This helps to ensure that everything is completed on time. Additionally, I make sure to stay organized and to track the progress of the project in order to ensure that it stays on schedule.
10. What is your favorite part of the design process?
My favorite part of the design process is watching the transformation of the space. I love seeing a space go from a blank canvas to a beautiful, functional room. Watching the client's reactions to the final design is incredibly rewarding for me. It's a reminder of why I love what I do and further motivates me to create unique and inspiring designs.
11. What experience do you have in interior design?
I have been actively involved in interior design since I was a high school student. I have worked with a variety of clients on residential and commercial projects in both Europe and the United States. During my studies, I had the opportunity to work with a local designer in the Netherlands and gain hands-on experience with planning and executing interior design projects. After my studies, I moved to the United States and worked for a mid-size firm where I was responsible for creating spaces for both residential and commercial clients. I also have experience in developing brand identity and marketing materials for a few businesses.
My experience includes working with clients to understand their needs and preferences and then designing a space that meets their unique requirements. I am experienced in using a variety of software programs to create designs and plans, such as AutoCAD, SketchUp, Adobe Creative Suite, and Google SketchUp. I understand the importance of staying up to date on the latest trends in design and materials to ensure that my clients have the best possible outcome.
12. What skills do you possess that make you an ideal candidate for this position?
I possess a strong background in interior design and project management, which makes me an ideal candidate for this position. I am detail-oriented and organized, which allows me to stay on top of the project timeline and ensure the project is completed within the desired timeframe. I am also a creative problem-solver and have the ability to think outside of the box when it comes to design. I have excellent communication and interpersonal skills, which allow me to work with my clients and build relationships with them.
Additionally, I have experience in creating unique designs that meet the needs of the client, while still staying within budget. I have a creative eye for color and texture and understand the importance of keeping up with the latest trends in design and materials. I am also a team-player who is comfortable working with other professionals and taking on tasks to help the team succeed.
13. What design process do you typically follow?
My design process typically starts with a consultation with the client to understand their needs, goals, and preferences. I then research the space and develop a concept that meets the client's desired outcome. After I have a concept in place, I create a design plan that outlines the project timeline and materials needed. I also create a budget to ensure the project remains within budget.
Once I have a design plan in place, I present it to the client and make any necessary adjustments. Once the design plan is approved, I source materials and begin the implementation phase of the project. During the implementation phase, I ensure that all materials are ordered and delivered on time and that the project remains on track. After the project is completed, I work with the client to ensure that they are satisfied with the outcome.
14. How do you stay updated on the latest trends in interior design?
I stay updated on the latest trends in interior design by attending professional conferences, reading industry publications, and joining interior design groups and forums. I also follow a variety of industry blogs and websites that provide information about emerging trends in the field. Additionally, I stay up to date with the latest materials and products on the market, in order to be able to recommend the best options for my clients.
I also take the time to visit various showrooms and shops, both online and in person, to get a better sense of what is currently available in the market. This helps me to stay informed and suggest the best solutions for my clients. Additionally, I make an effort to stay in touch with industry professionals, such as architects and contractors, to learn about new products and trends.
15. What challenges have you faced in interior design projects?
One of the biggest challenges I have faced while working on interior design projects is staying within budget. I have worked on projects that require me to be creative with my solutions in order to stay within the budget. I have found that being patient and open to suggestions is key to finding the right balance between cost and quality.
Another challenge I have faced is working with difficult clients. I have had to learn to be patient and understanding when dealing with clients who have strong opinions about their project. I have also had to be creative in finding ways to meet their needs while still staying within the project timeline and budget.
16. How do you prioritize tasks when working on multiple projects?
When working on multiple projects at once, I prioritize tasks by breaking them down into smaller tasks. I create a timeline and assign tasks based on their importance and urgency. I also consider the resources available when deciding which tasks to prioritize. I also take into account any deadlines that may be associated with the project. Additionally, I use my organizational skills to ensure that I am able to keep track of all the tasks that need to be completed.
I also use software programs such as Trello and Asana to stay organized and keep track of progress on multiple projects. This helps to ensure that I am able to meet deadlines and stay on top of the project. Additionally, I make sure to communicate regularly with clients to keep them up to date on the progress of their project.
Tips on Preparing for a Interior Design Interview
Research the company – make sure you have a good understanding of the organization, the type of projects they take on, and their overall design style.
Review your portfolio – make sure you have a selection of your best work that you can show the interviewer.
Practice your presentation – if you're presenting your portfolio, practice delivering it in a clear and concise way.
Prepare answers to common questions – research common questions asked in interviews and practice your answers.
Dress to impress – wear something professional and appropriate for the position you're interviewing for.
Bring extra copies of your documents – bring multiple copies of your resume, portfolio, references, etc.
Arrive early – arrive at least 10- 15 minutes before the interview so you're not rushed.
Ask questions – have some prepared questions ready to ask the interviewer.
Maintain good posture – remember to sit up straight and maintain good posture throughout the interview.
Be confident – remember to believe in yourself and be confident in your abilities.
Listen carefully – make sure to listen closely to the interviewer and be prepared to answer any questions.
Follow up – after the interview, make sure to send a thank you note or email to the interviewer.
Be prepared for any type of interview – traditional one- on- one, panel, or a group interview.
Be yourself – don't try to be someone you're not, just be yourself.
Highlight your strengths – make sure the interviewer knows your strongest skills and why you're the right fit for the position.
Conclusion
Interviews for interior design jobs can be intimidating, but with the right preparation, you're sure to make a great impression. By researching common interior design interview questions and preparing thoughtful answers to them, you can demonstrate your enthusiasm for the job and highlight your qualifications. Knowing what to expect during an interview can also help you remain calm and collected, so you can answer confidently and make a great impression. With a little practice and preparation, you'll be ready for any interior design interview that comes your way.