Head of Year is an important position in most schools. A Head of Year is responsible for overseeing the academic, social and personal development of the students in the year group. The role is key in helping to ensure that the students reach their potential and that they are successful in their studies.
The Head of Year will provide essential support to the staff, parents and students in the school. They will also be expected to lead on school initiatives and ensure that the students in their year group are meeting the school's expectations.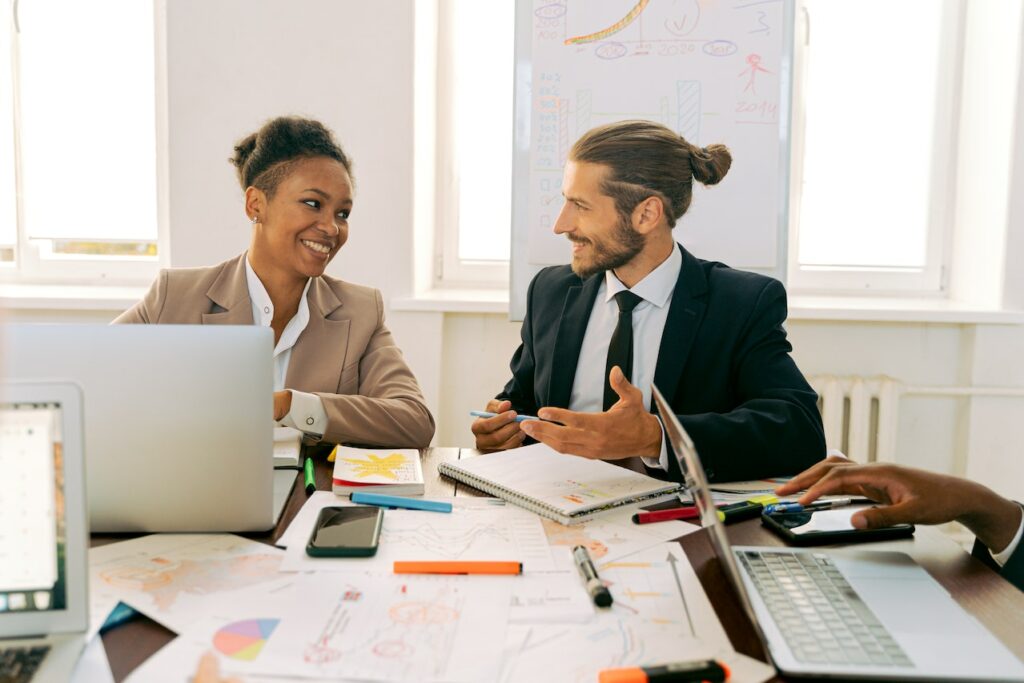 When selecting a Head of Year, there are a number of questions that should be asked to ensure the individual has the necessary skills and experience to do the job. This blog post looks at the different questions that should be asked in an interview for Head of Year and provides advice on how to answer them effectively.
The blog post will start by looking at some of the key questions that should be asked in an interview for Head of Year. This includes questions about the individual's experience of working with students, their experience of leading initiatives and their ability to work with stakeholders. Following this, the blog post will provide advice on how to answer the questions effectively and provide an insight into what the interviewer is looking for.
Finally, the blog post will conclude by providing a few final tips that can help the individual secure the role. By understanding the questions that are likely to be asked, the individual can ensure they are well prepared for the interview and give themselves the best chance of success.
Overview of Head of Year Interview Process
The Head of Year Interview Process is an important part of the selection process for a new Head of Year. It is designed to ensure that the best candidate is chosen for the role.
The interview process starts with the candidates submitting an application form and CV. This is then reviewed by a selection panel, who will then invite suitable candidates for an interview. During the interview, the panel will ask questions about the candidate's qualifications, experience, aptitude and attitude towards the role. The panel will also look for the candidate's leadership, communication and organizational skills.
Before the interview, candidates should prepare for the questions that might be asked. They should think about the role and how their experience, skills and knowledge will be of benefit in the position. They should also practice their communication skills, as this is an important part of the interview.
At the end of the interview, the panel will make their decision. Depending on the results, they may invite the candidate back for a second interview or offer them the job.
The Head of Year Interview Process is an important part of the selection process and should be taken seriously by all candidates. By preparing thoroughly and showcasing their skills, candidates can increase their chances of success.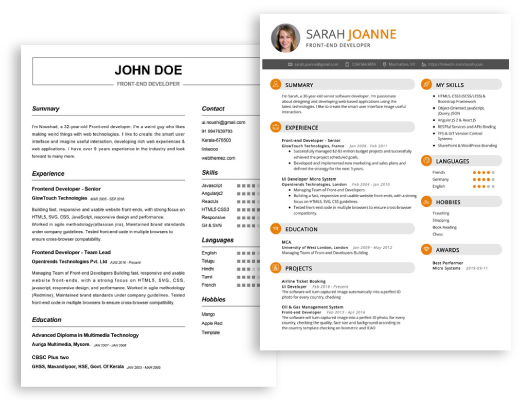 Start building your dream career today!
Create your professional resume in just 5 minutes with our easy-to-use resume builder!
Be sure to check out our resume examples, resume templates, resume formats, cover letter examples, job description, and career advice pages for more helpful tips and advice.
Top 16 Head of Year Interview Questions and Answers
1. What inspired you to pursue a leadership role in your school?
Answer: Throughout my academic journey, I have been driven by the desire to make a positive impact on my peers and create a more vibrant school atmosphere. As a leader, I recognize that I can provide the guidance and support necessary to help those around me succeed. I am also passionate about engaging others in meaningful discourse and actively pursuing meaningful change. This could range from improvement in our school's curriculum to initiatives to promote inclusivity. I am confident that my leadership skills and enthusiasm for change can be used to make a real difference in our school.
2. What do you consider to be your most significant strength?
My most significant strength lies in my ability to think critically and solve problems. I am a keen analytical thinker, able to break down complex issues and develop effective solutions. I have a keen eye for detail and strive for excellence in all aspects of my work. I am also an creative thinker, who is always looking for ways to innovate and provide an improved customer experience.
3. What motivates you to do your best work?
I am motivated by the challenge of achieving success and being able to help others reach their goals. I enjoy working in a creative atmosphere and take great satisfaction in developing innovative solutions. Seeing the end result of a project knowing that I've contributed to it is a great motivator for me. I also enjoy collaborating with my team, knowing that together we can achieve a positive outcome.
4. How do you demonstrate leadership in your current role?
I demonstrate leadership in my current role by taking initiative and working to develop meaningful solutions that will benefit the organization. I strive to stay up to date on the latest trends and technologies and am willing to take risks and explore new ideas. I also take the lead in developing team projects and am always looking for ways to encourage collaboration and cooperation between my colleagues.
5. What do you think are the most important qualities for a Head of Year?
The most important qualities for a Head of Year include communication, leadership, problem-solving, and the ability to work well with different teams. Communication is essential for a Head of Year to be able to effectively communicate the organization's goals and objectives to both internal and external stakeholders. Leadership is also important to inspire and motivate team members, as well as to take initiative when developing solutions to problems. Problem-solving is key to successfully identify and resolve any issues that may arise throughout the year. Finally, a Head of Year must be able to work well with different teams, both within the organization and externally, to ensure the organization's success.
6. What strategies do you use to ensure team members are on the same page?
To ensure team members are on the same page, I use a variety of strategies. I like to start by clearly communicating expectations and goals and ensuring that everyone is aware of their individual responsibilities. I also like to foster an environment of open communication, where team members feel comfortable discussing their ideas and asking questions. To ensure tasks are completed on time, I like to set deadlines and check in frequently with the team to ensure everyone is on track. Finally, I like to provide regular feedback to team members so they know how their work is contributing to the overall success of the organization.
7. How do you handle stress and pressure to ensure job performance?
When I am feeling stressed or overwhelmed, I take time to reflect and practice self-care. I find that taking a few minutes to step away from the task and clear my head helps to refocus and minimize stress. I also try to prioritize tasks and set realistic goals, so that I don't try to do too much at once. When feeling pressure to perform, I take a step back and evaluate the situation before taking action. This helps me to remain calm and come up with the best solutions.
8. What would you do to encourage collaboration among team members?
To encourage collaboration among team members, I would create an environment that fosters open communication and encourages creativity. I would ensure that everyone on the team has a voice and that their ideas are heard. I would also provide team members with the resources and support needed to complete tasks and foster an atmosphere of trust and respect. Finally, I would make sure to recognize individual achievements, as well as team accomplishments.
9. How do you keep up with the latest trends and technologies?
I keep up with the latest trends and technologies by staying informed on the latest news and advancements in my field. I attend conferences, read up on industry trends, and follow the latest news from respected sources. I also make sure to network with professionals in my field and participate in industry-related activities. This allows me to stay up to date on the latest trends and technologies and develop solutions that are relevant to current industry needs.
10. How do you handle criticism?
I handle criticism in a constructive manner by listening to the feedback and striving to identify ways to improve. I take the time to reflect on the criticism and understand where it is coming from. I also make sure to thank the person for their input and work to create a solution that takes their feedback into account. By doing this, I am able to turn criticism into an opportunity for growth and success.
11. What have you achieved in the past year that you are most proud of?
I am most proud of completing my degree in the past year. Although it was a challenging experience and there were times where I felt like giving up, I am proud of myself for having the discipline to stay on track and complete my degree. I am also proud of my involvement in student activities and extra-curricular activities. In the past year, I have been part of the student council and have been actively involved in student projects and initiatives. This experience has helped me to hone my leadership and organizational skills, which I feel will be very beneficial in my future endeavors.
12. What was the most difficult task you faced in the past year?
The most difficult task I faced in the past year was balancing my academic and extra-curricular commitments. As part of my degree, I was required to take classes and participate in activities outside of the classroom. This meant that I had to manage my time effectively to ensure that I was able to attend classes, complete projects and participate in student activities. Although it was challenging, I was able to develop better time management skills and prioritize tasks to ensure that I was able to meet all of my commitments.
13. What are some of your strengths and weaknesses?
My strengths include my organizational and problem-solving skills. I have a knack for planning out tasks and managing my time effectively to ensure that all of my commitments are completed. I also have the ability to think analytically and come up with creative solutions to challenging problems. My weaknesses include my communication skills. I tend to feel nervous when speaking in front of groups and I am still developing my public speaking skills. Additionally, I am still working on developing my interpersonal skills and becoming more confident in networking or communicating with others.
14. How have you overcome any obstacles or challenges in the past year?
I have overcome obstacles and challenges in the past year by utilizing a few strategies. First, I have found it helpful to break down tasks into smaller chunks and create a detailed schedule to keep me on track with my commitments. Additionally, I have connected with mentors and peers who have been able to provide me with guidance and constructive feedback. This has helped me to stay motivated and reach my goals. Lastly, I have practiced self-discipline and have tried to stay positive and keep an open mind throughout the process.
15. What do you think makes you stand out from other applicants?
I think my dedication and commitment to my academic and extra-curricular activities make me stand out from other applicants. I am passionate about learning and have a strong work ethic. I am also a critical thinker and am able to think outside of the box to come up with creative solutions to problems. Additionally, I believe my interpersonal and leadership skills make me an ideal candidate for this position.
16. What do you think sets you apart as a leader?
I believe my dedication, initiative, and problem-solving skills set me apart as a leader. I am passionate about learning and am always looking for ways to challenge myself and grow. Additionally, I am not afraid to take initiative and come up with creative solutions to difficult problems. Lastly, I have strong interpersonal skills, which allow me to build strong relationships with my team and to motivate them to reach their goals.
Tips on Preparing for a Head of Year Interview
Research the school and read about the school's mission and goals.
Familiarize yourself with the school board and its policies.
Think about how you can contribute to the overall objectives of the school.
Prepare a short introduction that includes your qualifications and experience.
Practice answering commonly asked questions in advance.
Prepare a list of questions to ask the panel during the interview.
Dress professionally and arrive to the interview on time.
Be confident and demonstrate you have the skills and attributes needed for the role.
Demonstrate your knowledge of the school and its needs.
Show that you are passionate about working with children and making a difference.
Prove you are familiar with the National Curriculum and educational policies.
Explain how you would manage staff and handle difficult situations.
Provide examples of how you have successfully led teams and implemented changes in the past.
Demonstrate how you will use your expertise to develop school initiatives.
Show an understanding of how you will manage the school budget and create positive change.
Conclusion
After reading this blog, you should now have a good idea of what to expect during a head of year interview and how to answer some of the questions you may be asked. You should also have the confidence to go into your interview knowing that you have the skills needed to make a good impression and answer the questions in a successful manner. Remember to take your time during the interview, showcasing your knowledge and experience. Good luck!