Are you preparing for an H4 visa interview? An H4 visa is a type of dependent visa that allows the dependents of an H1B visa holder to live and work in the United States. The visa interview process can be intimidating, but with the right preparation, you can make sure you pass your interview with flying colors.
This blog post provides an overview of the H4 visa interview process and a comprehensive list of questions to expect during the interview. We'll also provide detailed answers to some of the most common H4 visa interview questions so you'll know exactly what to expect.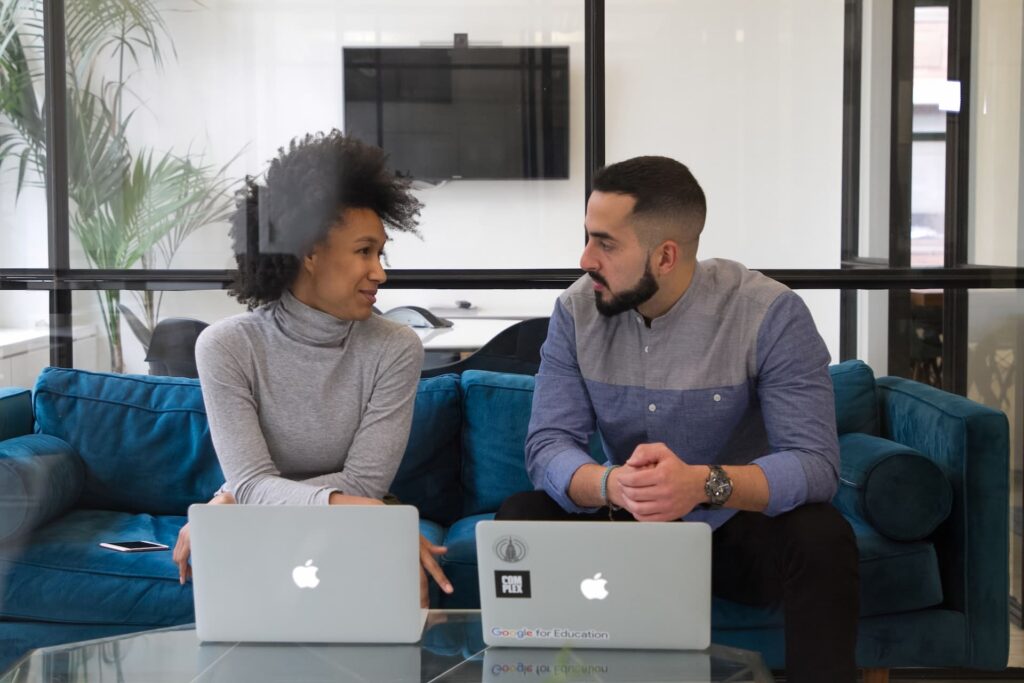 We understand that preparing for an H4 visa interview can be a stressful process, so we've compiled this comprehensive guide to give you the confidence and knowledge you need to pass your interview. With our help, you'll be able to answer all of the questions the interviewer throws at you and successfully secure your H4 visa.
Overview of H4 Interview Process
The H4 visa interview process is a necessary step in order to obtain the US H4 visa for spouses and minor children of H1B visa holders. The H4 visa will allow the visa holder to work or study in the United States. During the H4 visa interview, applicants must demonstrate that they meet the eligibility requirements for the visa and are not intending to use it for illegal activities or as a way to enter the country. The interview generally consists of a series of questions from the consular officer about the applicant's background, employment or education history, and purpose of the visit.
During the H4 visa interview, applicants will typically be asked to explain the purpose of their visit to the United States, provide proof of their relationship to the H1B visa holder, and provide evidence of their financial ability to support themselves while in the United States. The applicant will also need to show proof of medical insurance and a valid passport. If the applicant is applying for a work permit, additional documentation may be required.
The H4 visa interview can take anywhere from one to two hours depending on the complexity of the applicant's situation. The consular officer will ask any additional questions necessary to determine the applicant's eligibility for the visa and assess any potential risks. Once the interview has been concluded, the consular officer will make a decision regarding the applicant's eligibility for the visa.
The H4 visa interview process can be a stressful experience for applicants, but with proper preparation, the entire process can be completed successfully. By gathering all the necessary documents and preparing for the potential questions that the consular officer may ask, applicants can increase the likelihood of a successful H4 visa interview.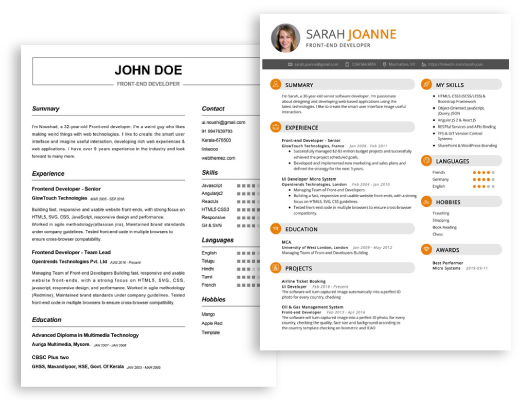 Start building your dream career today!
Create your professional resume in just 5 minutes with our easy-to-use resume builder!
Be sure to check out our resume examples, resume templates, resume formats, cover letter examples, job description, and career advice pages for more helpful tips and advice.
Top 16 H4 Interview Questions and Answers
1. What is your greatest strength?
My greatest strength is my problem solving ability. I'm very good at analyzing and breaking down complex problems and coming up with creative solutions. I'm also very organized and detail-oriented, which helps me to stay focused and on-task when tackling challenging problems. Lastly, I'm a great communicator and listener, which gives me the ability to effectively collaborate with others to reach consensus and come to the best possible solutions.
2. What is your greatest weakness?
My greatest weakness is that I sometimes can be too detail-oriented and get stuck in the details instead of taking a step back and looking at the big picture. Because of this, I can sometimes lose sight of the end goal and have to shift my focus back to what is important. To counteract this, I've been consciously trying to take a step back and look at the whole picture more often, and have been successful in doing so.
3. How do you handle stress and pressure?
I handle stress and pressure well by focusing on the task at hand and breaking it down into manageable parts. I find that if I can identify and focus on manageable steps, it helps me stay organized and on track. I also prioritize tasks and dedicate specific amounts of time to each task, which helps me remain focused and productive. Additionally, I take breaks to clear my head and refocus my energy when needed.
4. What experience do you have in this field?
I have several years of experience in the field of human resources. I have a strong understanding of the recruiting and hiring process, employee relations, policies and procedures, and I am knowledgeable of labor laws and regulations. I have experience managing HR teams and directing organizational initiatives. I have also managed employee development programs and led efforts to create a positive and productive work environment.
5. Why do you want to work here?
I am drawn to this position because it allows me to utilize my experience and skills in a field I'm passionate about. I believe my skillset and experience are a great fit for the job and I'm excited to be a part of a team that is focused on pushing the boundaries of what is possible in HR. Additionally, I am impressed by the company's commitment to employee development and want to contribute to the success of the team and organization.
6. Tell me about a time you had a conflict with a coworker.
I had a conflict with a coworker when we were working on a project together and had different opinions on how to approach it. We were both determined to have our opinions heard and there was a lot of back and forth. After some time, I realized that we both had valid points and could incorporate each of our ideas into the project. We then worked together to come up with a final solution that incorporated both of our ideas, and the project was successful.
7. How do you manage a heavy workload?
When I'm faced with a heavy workload, the first thing I do is break it down into smaller, achievable tasks. I prioritize those tasks in order of importance and set deadlines for each task. Then, I dedicate certain amounts of time for each task, making sure to stay on track with my deadlines. I also take breaks in between tasks to clear my head and give myself time to recharge so I can stay focused.
8. How would you handle a dissatisfied customer?
If I were presented with a dissatisfied customer, the first thing I would do is listen to them and truly understand their concerns. I would then communicate with them in a calm and professional manner to get additional information and ask questions to better understand their issue. Once I had the information I needed, I would work to resolve their issue in a timely and satisfactory manner. If I was unable to do so, I would provide them with alternative solutions and refer them to the appropriate department or contact.
9. Tell me about a time you had to make a difficult decision.
I had to make a difficult decision recently when we were considering cutting costs for a project. I was tasked with weighing the pros and cons of potential cost-cutting measures and determining which one would be the most effective and least disruptive to the project. After researching and analyzing the various options, I was able to come to a decision that ultimately benefited the project, while still providing cost savings.
10. How do you stay up-to-date on industry trends and best practices?
I stay up-to-date on industry trends and best practices by attending industry conferences and seminars, reading industry publications, and staying connected with my network of professionals. I also follow relevant accounts on social media, read relevant news articles and blogs, and regularly attend webinars related to my industry. Additionally, I am constantly exploring ways to improve my skillset, which helps me stay ahead of industry trends.
11. What experience do you have in the field?
I have over six years of experience in the field. I started out working as a junior accountant for a large accounting firm. During my time there I was able to learn the fundamentals of the job and build my skills. I later moved on to a mid-level accounting position at a midsize company, where I managed a team of five other accountants. I increased efficiency and accuracy by developing new processes and procedures. I also gained experience with financial analysis and tax compliance. In my most recent role, I worked as a senior accountant for a large corporation, where I was responsible for managing daily accounting operations, preparing financial statements, and overseeing the month-end close process. Overall, I have a strong background in accounting and a thorough understanding of the industry.
12. What is your understanding of H4?
H4 is a type of visa classification that allows foreign nationals to live and work in the United States. It is issued to the spouse and unmarried children of a foreign national who has an H1B visa or an L1 visa. The H4 visa allows the holder to attend school, work in certain types of jobs, and travel in and out of the country. However, the H4 visa does not grant the holder the right to work without obtaining a work permit, and it does not provide a path to U.S. citizenship.
13. What makes you a good fit for this position?
I believe my background and experience make me the ideal candidate for this position. I have a strong understanding of H4 regulations and processes, as well as experience working with foreign nationals on visa compliance issues. Furthermore, I have an established track record of accuracy and efficiency that would be an asset to your organization. I also have excellent communication and organizational skills, which are essential for this role. My ability to work independently, as well as part of a team, would make me a valuable addition to your team.
14. How would you handle a difficult situation involving a H4 visa holder?
If a difficult situation involving a H4 visa holder arises, the first step is to assess the situation and identify the key stakeholders. From there, I would work to understand the needs and concerns of all parties involved. Once I have a clear understanding of the situation, I would then work to develop a plan of action to address any issues or conflicts. This plan would include measures to ensure compliance with applicable regulations and procedures. Additionally, I would make sure to communicate the plan and its potential implications with the key stakeholders in order to ensure a successful resolution.
15. What challenges have you faced in your previous roles related to H4 visas?
In my previous roles, I have faced a number of challenges related to H4 visas. One of the most common challenges has been ensuring that all paperwork and documentation is completed in a timely manner. I have also encountered issues with ensuring that the foreign nationals understand and comply with the applicable rules and regulations. Additionally, I have faced challenges with obtaining the necessary information and documents from the visa holder in order to process the visa. Lastly, I have had to remain up to date on relevant changes in H4 visa regulations and procedures.
16. How do you stay up to date with changes in H4 visa regulations?
I stay up to date with changes in H4 visa regulations by reviewing updates from the U.S. Department of State and other relevant agencies. I also follow news stories related to H4 visas and attend relevant conferences and workshops. Additionally, I regularly speak to colleagues and other contacts in the industry to stay abreast of the latest developments. Furthermore, I utilize online information sources, such as blogs and forums, to stay current with the latest trends and updates. By doing this, I am able to ensure that I have the most current information on H4 visas and related regulations.
Tips on Preparing for a H4 Interview
Research the company: Learn all you can about the company and the position you are applying for.
Prepare a list of questions: Prepare your own questions that you wish to ask the interviewer.
Practice: Rehearse answers to possible questions with a friend to boost your confidence.
Dress appropriately: Choose an outfit that is appropriate for the position you are applying for and makes you feel comfortable.
Arrive early: Make sure to arrive at least 15 minutes early to your interview.
Be positive: Make sure to appear friendly and enthusiastic during the interview.
Listen carefully: Make sure to listen carefully to the interviewer and answer the questions asked.
Anticipate questions: Prepare answers to common questions such as why you are interested in the position and how you can contribute to the company.
Follow up: After the interview, make sure to send a thank you note to the interviewer.
Stay organized: Make sure to keep all your documents and paperwork organized and readily available.
Conclusion
The H4 visa interview is an important step in the process of obtaining a visa. Knowing what to expect and being prepared with the right answers will ensure that your interview goes smoothly and you get your H4 visa granted. There are many questions you may be asked during an H4 visa interview, and it is best to be prepared with thoughtful, comprehensive, and honest answers. Being prepared with the right questions and answers will help to make your H4 visa interview successful and may even help to reduce some of the anxiety associated with the visa process. With the right preparation and knowledge, you can confidently approach your H4 visa interview and move forward with your plans.