L&T (Larsen & Toubro) is a multi-national conglomerate and one of the leading engineering and construction companies in India. L&T has a history of recruiting some of the best professionals in India, and is known for its stringent selection process. If you're looking to apply for a job at L&T and want to know what to expect, you've come to the right place.
This blog provides you with a complete guide to L&T interview questions and answers. We have put together a list of commonly asked L&T interview questions and answers to help you get ready for your next interview. We have included questions from the different categories including technical and non-technical, to give you the most comprehensive preparation.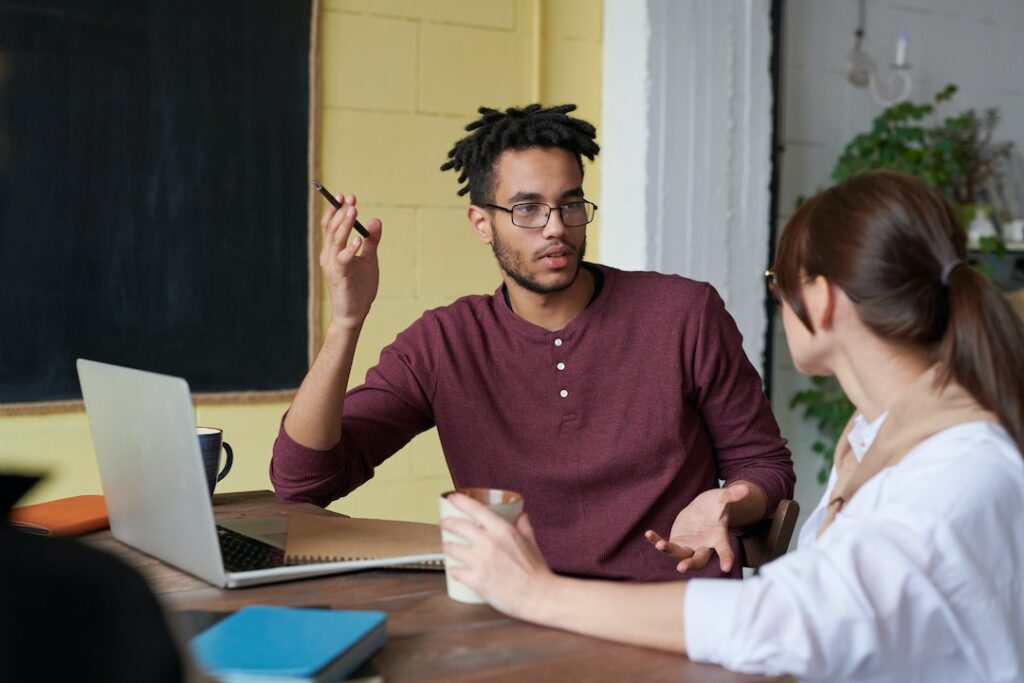 Our blog includes detailed guidance on how to prepare for an L&T job interview and the tips and tricks to ace it. We'll also show you how to tackle tricky questions, how to answer different types of questions, and how to present yourself in the best light. With our help, you can be sure that you'll be well-prepared for your next job interview and be ready to give the best impression.
So if you're ready to take your job interview preparation to the next level, then this blog on L&T Interview Questions and Answers is for you! We hope you find the information you need and good luck on your next interview.
Overview of l&T Interview Process
The interview process at Larsen & Toubro (L&T) involves a comprehensive series of steps, including multiple rounds of interviews. These rounds may include:
A general aptitude test. 2. Behavioral interviews. 3. Technical interviews. 4. Group activities and simulations. 5. Final panel interviews.
The general aptitude test is designed to assess the analytical skills and cognitive abilities of the candidate. It may include questions on quantitative aptitude, verbal ability, reasoning, and other topics. This test is typically followed by a series of behavioral interviews to evaluate the candidate's soft skills and attitude towards work.
Technical interviews are conducted to assess the depth of the candidate's knowledge in the field of work he/she has applied for. This includes a variety of technical questions related to the particular domain. The candidates may also be asked to solve problems and demonstrate their ability to think critically.
Group activities and simulations are also part of the interview process at L&T. These activities help assess the candidate's ability to work with others and perform under pressure. The activities may also involve problem- solving or making decisions as a team.
Finally, the candidate is invited for a final round of interviews with the panel. This mainly involves questions about the candidate's professional experience and background. It is important to be prepared and be able to explain your achievements and goals.
Overall, the interview process at L&T is quite rigorous and requires a lot of preparation. The success of the candidate depends on their ability to demonstrate their skills and knowledge in the various rounds of interviews. With the right preparation, however, it is possible to ace the interview process at L&T and land the job of your dreams.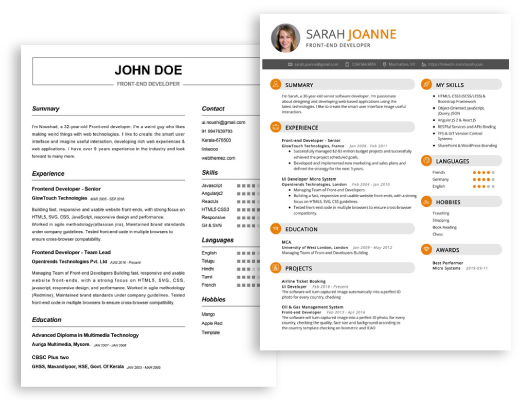 Start building your dream career today!
Create your professional resume in just 5 minutes with our easy-to-use resume builder!
Be sure to check out our resume examples, resume templates, resume formats, cover letter examples, job description, and career advice pages for more helpful tips and advice.
Top 15 L&T Interview Questions and Answers
1. What experience do you have in the engineering field?
I have been in the engineering field for the past 7 years and have worked on various industrial and commercial projects. My responsibilities have included project management, design, and construction of various industrial and commercial projects ranging from $2 million to $20 million. I have managed teams up to 20 people and have been responsible for the successful completion of projects on time, on budget, and to the highest quality standards. I'm comfortable with most engineering principles and codes, and I'm familiar with the use of the latest engineering software.
2. What experience do you have with CAD/CAM?
I have worked extensively with computer-aided design and computer-aided machining (CAD/CAM) software, including AutoCAD, Solidworks, ProE and Mastercam. I understand the fundamentals of 3D modeling, drafting, and machining operations and have been able to use CAD/CAM principles to improve the speed and accuracy of design and manufacturing processes. My experience includes working on complex projects requiring precise measurements and detailed drawings.
3. How do you handle difficult deadlines?
I am a very organized and goal-oriented person and I thrive on meeting deadlines. When I am given an assignment with a difficult deadline, I make sure to plan ahead and break the task down into smaller, manageable tasks. This allows me to stay on track and focus on one task at a time until it is completed. I also communicate regularly with my team members and supervisors to ensure that everyone is on the same page and that I am meeting the deadlines.
4. Describe a time when you had to make a difficult decision.
One of the most difficult decisions I have ever had to make was whether or not to lay off some of my team members due to budget cuts. This was a very difficult decision to make as I had worked closely with my team members and I was invested in their success. After careful consideration, I decided that it was the best course of action to ensure the success of the company. I communicated my decision to my team members in a clear and concise manner and provided them with the necessary resources to help them transition to other positions.
5. How do you handle difficult conversations?
I understand that difficult conversations are a necessary part of any job. When I am faced with a difficult conversation, I take the time to prepare for the conversation, collecting data and understanding the other person's perspective. I make sure to approach the conversation with respect and understanding, and I remain open and willing to listen to the other person's point of view. I also make sure to provide clear and direct communication to ensure that the message is being understood.
6. How do you stay organized while managing multiple projects?
I use a combination of project management software and good time management skills to stay organized while managing multiple projects. I start by creating an action plan for each individual project, as well as an overall plan for all of the projects that I am managing. This helps to keep me focused and on track. I also make sure to set aside time each day to review the progress of each project, adjust my action plans as needed, and delegate tasks to my team members.
7. Describe a time when you had to think outside of the box to solve a problem.
One of the most challenging problems I have ever faced was finding a way to retrofit an existing building with a new type of insulation. The project had to be done quickly, on a tight budget, and without compromising the structural integrity of the building. After much thought and research, I decided to utilize a specialized foam spray system that would not only meet the timeline and budget requirements but would also provide higher insulation values than traditional insulation.
8. How do you handle disagreements between team members?
When disagreements between team members arise, I take the time to understand the problem from both sides. I make sure to be objective and open-minded, and to listen to both sides of the argument before making any decisions. After understanding the situation, I then work on reaching a resolution that is acceptable to both parties, emphasizing the importance of collaboration and respect. If needed, I offer mediation services to help resolve the dispute.
9. Explain how you managed a challenging project.
When I was asked to manage a challenging project, I first took the time to understand the scope of the project and the timeline. I then created a plan of action that included a timeline, goals, resources, and budget. I also made sure to establish clear communication channels between myself and my team members, and met regularly to review progress, provide feedback, and make any necessary adjustments. Throughout the project, I focused on staying organized and on track, and I made sure to provide timely updates to my superiors.
10. How do you ensure quality standards are met?
I ensure that quality standards are met by consistently following standard procedures and regularly monitoring the progress of each project. I also implement quality control systems and processes that allow my team to identify and address any potential issues before they become a major problem. I also make sure to provide my team members with feedback and guidance that will help them develop and improve their skills.
11. Why do you want to work for L&T?
I am looking for a position with a respected and established engineering firm, and L&T is a perfect fit for me. I am interested in the opportunity to work on some of the most innovative and challenging projects in the industry, and I am particularly excited about the potential to use the latest engineering technologies and software. I am also highly motivated to work in an environment that encourages learning, development, and growth, and L&T's values of excellence, innovation, and inclusivity align perfectly with my own.
12. What unique skills can you bring to this position?
I bring a unique combination of technical and interpersonal skills to this position. I am well-versed in all aspects of engineering, from design to construction, and I understand the importance of staying organized and on track. I am also highly experienced in project management, working with teams up to 20 people and managing a successful completion of projects. On top of this, I have a knack for problem-solving and creative thinking, and I excel at building relationships with my colleagues and clients.
13. How do you ensure safety standards are met?
I ensure that safety standards are met by adhering to established guidelines and protocols. I also strive to create a safe and healthy work environment through regular safety training and inspections. I also encourage my team members to be proactive in identifying potential safety hazards and to report any issues they may come across. I also make sure to use the latest safety equipment and technologies to minimize any potential risks.
14. Describe a time when you had to deal with a difficult customer.
I had to deal with a difficult customer a few years ago who was extremely dissatisfied with the project I was managing. I took the time to listen to their concerns and address them in a timely manner. I also provided them with a detailed explanation of the project timeline, progress, and goals to help them understand the situation better. In the end, I was able to identify the root cause of their dissatisfaction and resolve the issue in a satisfactory manner.
15. How would you handle a situation where you are assigned a task that exceeds your abilities?
If I am assigned a task that exceeds my abilities, the first thing I do is to ask for clarification and an explanation of the task. This is a good way to make sure that I understand the task and what is expected of me. If I still feel that the task is too difficult, I will propose a plan to my supervisor to break the task down into smaller, more manageable parts. This allows me to focus on one part of the task at a time and also gives me the opportunity to seek guidance if needed.
Tips on Preparing for a l&T Interview
Research the company and familiarize yourself with the job duties.
Prepare a portfolio of your work to demonstrate your abilities.
Practice common interview questions and be prepared to answer them.
Practice your presentation skills and be able to articulate your thoughts clearly.
Prepare a list of questions to ask the interviewer.
Dress professionally and arrive early.
Have a positive attitude and be prepared to share your enthusiasm for the job.
Make sure you understand the job description and the expectations of the role.
Rehearse answers to potential scenario- based questions.
Show that you are organized and prepared by making notes to help you remember key points.
Demonstrate your knowledge of the industry and any relevant experience you have.
Demonstrate your knowledge of the company's products and services.
Be prepared to discuss any weaknesses you may have.
Demonstrate your problem- solving abilities and show that you can think quickly on your feet.
Show that you are a team player by highlighting any group projects you have worked on.
Conclusion
Overall, the best way to prepare for an L&T interview is to practice. Rehearse your answers beforehand, research the company, and make sure that you have a good understanding of the job description. Be sure to have a few questions prepared for the end of the interview, and make sure to thank the interviewer for their time. With practice, you can feel prepared and confident in your interview and have the best chance of getting the job.