Lidl is one of Europe's leading discount supermarket chains, providing customers with quality products at low prices. Job seekers looking to join their team should expect to face a robust hiring process. To help you prepare for success in a Lidl job interview, we have compiled a list of the most common questions and answers.
From questions about prior work experience to Lidl-specific queries, this article covers the most commonly asked inquiries. Our answers offer detailed insights into ideal responses, including examples of how to highlight your knowledge of the company's values and strategies. We also provide tips for developing an outstanding interview presentation.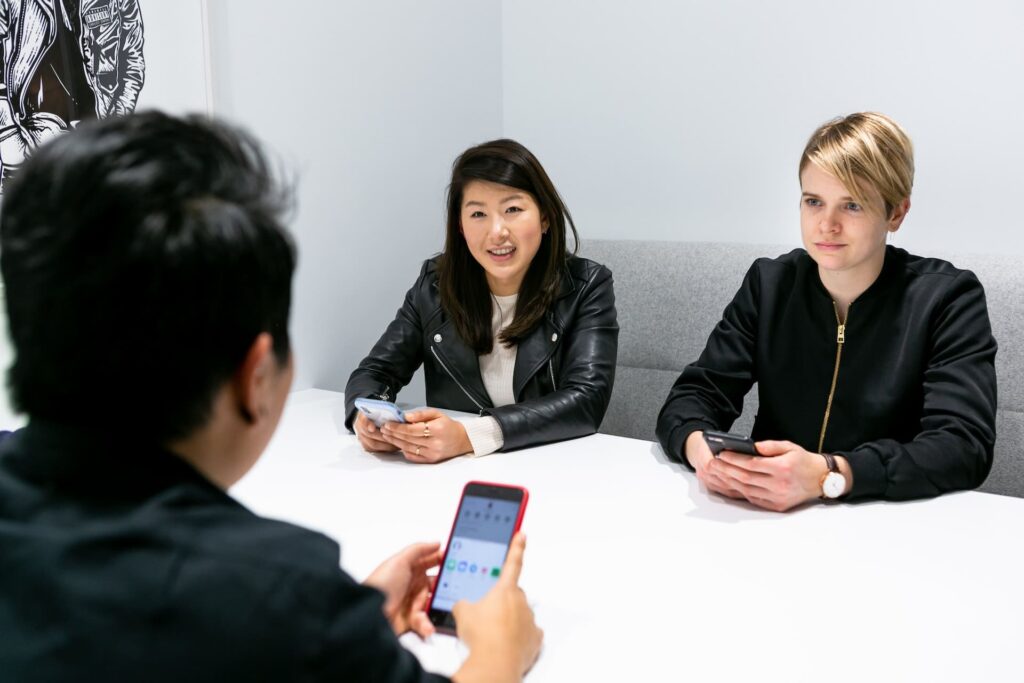 Additionally, we offer a list of some of the most common questions related to a career at Lidl. This section includes questions about the company's corporate culture, sustainability initiatives, and long-term career opportunities. We also provide guidance on how to effectively navigate the interview process.
Whether you're looking to join Lidl's management team or a front-of-house position, this guide will provide you with the confidence and resources needed to excel in your job interview. Read on to learn more about how to best prepare for a Lidl job interview.
Overview of Lidl Interview Process
The Lidl interview process begins with an online application. Potential candidates are asked to submit their CV, a cover letter and any other documents required for the position. After the initial application is submitted, the candidate can expect to receive an invitation to the first round of the interview process.
The first interview typically involves a brief phone conversation with a member of the HR team. This is an opportunity for the interviewer to assess whether or not the candidate is a good fit for the position and to answer any questions the candidate may have. After the phone call, the candidate may be asked to attend a more comprehensive face- to- face interview.
The face- to- face interview is likely to consist of a series of questions, both general and specific to the role the candidate has applied for. This is a chance for the interviewer to gain an in- depth understanding of the candidate, their experience and their motivations. Interviewers may also ask the candidate to complete a situational judgment test or a personality test in order to get an even better sense of how they might fit into the team.
If the candidate is successful at the face- to- face interview, they can then expect to move onto the next round of the Lidl interview process. This may involve a tour of the premises and/or meeting with departments relevant to the position. The candidate may also be asked to participate in additional interviews, such as a group interview, and/or complete further assessments.
At the end of the process, the candidate will receive feedback from the interviewing team. This is an opportunity for the candidate to learn what the team liked and didn't like about their performance and to ask any questions they may have. If the candidate is successful, an offer of a position may be made.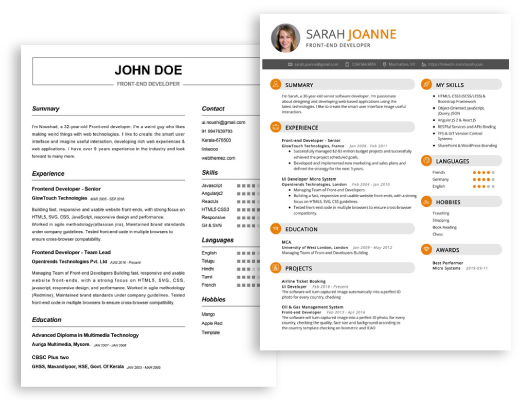 Start building your dream career today!
Create your professional resume in just 5 minutes with our easy-to-use resume builder!
Be sure to check out our resume examples, resume templates, resume formats, cover letter examples, job description, and career advice pages for more helpful tips and advice.
Top 15 Lidl Interview Questions and Answers
1. What do you know about Lidl?
I know that Lidl is a multinational discount supermarket chain with over 11,000 stores in 28 countries. It was founded in Germany in 1930 and is owned by the Schwarz Group. Lidl stores offer a wide range of products, from groceries and household items to home decor, clothing, and electronics. The company is known for its competitive prices and excellent customer service. Additionally, Lidl has implemented sustainability initiatives such as reducing its carbon footprint and reducing food waste.
2. What experience do you have working in retail?
I have six years of experience working in retail. I started my career as a cashier in a grocery store and eventually moved up to become a department manager. In my most recent position, I managed a team of eight employees and was responsible for overseeing the day-to-day operations of the store. I have a thorough understanding of customer service and am experienced in merchandising and inventory management.
3. Why do you want to work at Lidl?
I am drawn to Lidl because of its reputation for offering excellent customer service and its commitment to sustainability. I am passionate about working in retail and I believe that working for a company like Lidl will help me to hone my skills and move my career forward. I am also excited by the opportunity to work in a fast-paced environment with a diverse team.
4. How would you handle a situation where a customer is unsatisfied with a product?
If a customer is unsatisfied with a product, I would first take the time to listen to their concerns and understand the issue. I would then offer a solution that is tailored to their needs and work with them to ensure that the problem is resolved to their satisfaction. If the customer is still unsatisfied, I would be sure to document the incident and make sure that the customer service department was informed.
5. What methods do you use to remain organized?
I like to use a combination of physical and digital tools to stay organized. For example, I will write down tasks in a planner and set due dates for each one. I also use a digital calendar to set reminders and to keep track of meetings. I also make sure to break down tasks into smaller steps to make them easier to manage and complete.
6. How do you handle difficult customers?
I handle difficult customers by staying calm and professional. I listen to their concerns and respond in a respectful manner. I also make sure to provide them with a solution that meets their needs and answer any questions they may have. If necessary, I will also involve a supervisor or manager to provide additional assistance.
7. What do you think makes excellent customer service?
Excellent customer service is about providing a positive experience for the customer. This means being friendly and approachable, being knowledgeable about the products and services being offered, and being willing to go the extra mile to ensure that the customer is satisfied. Additionally, excellent customer service involves being proactive and looking for ways to improve the customer experience.
8. How do you handle multiple tasks at once?
When faced with multiple tasks, I like to prioritize them in order of importance and break them down into smaller, more manageable chunks. I also create to-do lists so that I can keep track of the tasks I need to complete and the progress I've made. Additionally, I make sure to set aside blocks of time to focus on each task individually.
9. How do you handle stressful situations?
I handle stressful situations by taking a few deep breaths and focusing on the task at hand. I also like to take a few moments to step away from the situation and assess it objectively. When possible, I will also try to enlist the help of a colleague or supervisor to help me work through the situation.
10. How would you recommend a product to a customer?
When recommending a product to a customer, I like to start by asking them questions to understand their needs. I then take the time to explain the features and benefits of the product and answer any questions they may have. I also like to provide customers with additional information, such as warranties and customer service policies.
11. What is your customer service philosophy?
My customer service philosophy is based on the belief that each customer should be treated with respect, kindness, and understanding. I strive to make sure that each customer is satisfied with their experience and that their needs are met. I also believe that customer service is about building a relationship of trust and providing customers with a positive experience.
12. How do you handle complaints from customers?
I handle customer complaints by first listening to their concerns and taking the time to fully understand the issue. I then provide the customer with a solution that meets their needs. If necessary, I will involve a manager or supervisor to provide additional assistance. I will also document the incident and ensure that the customer service department is informed.
13. How do you handle challenging situations?
When faced with a challenging situation, I like to take a step back and assess the situation objectively. I also like to ask for help from colleagues or supervisors if needed. Additionally, I will stay focused on finding a solution that meets customer needs and resolves the problem in a satisfactory manner.
14. How do you keep up with changes in customer service trends?
I keep up with changes in customer service trends by reading industry publications, attending workshops and seminars, and networking with other customer service professionals. Additionally, I make sure to stay up to date on new technology and tools that may improve the customer service experience.
15. How do you stay motivated while working in customer service?
I stay motivated by setting personal goals and keeping track of my progress. I also try to make time for a break each day to refresh my mind and focus on my work. Additionally, I make sure to stay positive and celebrate my successes, no matter how small.
Tips on Preparing for a Lidl Interview
Research Lidl and its values: Before your interview, research Lidl and its values. Be familiar with the company history, their corporate culture and the products they offer.
Practice answering common interview questions: Common questions during Lidl job interviews include why you're interested in working for Lidl, how you handle customer service situations, and how you handle difficult tasks.
Practice your presentation: If you're asked to give a presentation in the interview, practice it beforehand.
Prepare questions to ask: Have a few questions prepared that are specific to the role you're applying for.
Dress to impress: Dress in a professional manner that is appropriate for the job.
Bring a copy of your resume: Bring an updated copy of your resume in case you need to refer to it during the interview.
Be punctual: Aim to arrive five to ten minutes before your interview so you have time to prepare yourself.
Be confident: Make sure to have a confident and professional attitude throughout the interview.
Be prepared to discuss your experience: Be prepared to discuss your experience and any relevant qualifications you have that make you an ideal candidate for the job.
Practice your body language: Make sure your body language reflects confidence and enthusiasm.
Follow up: After the interview, follow up with a thank you note or email to show your appreciation.
Follow up if you don't hear back: If you don't hear back from Lidl, follow up again to show your interest in the role.
Prepare for an assessment: Lidl may require you to complete an assessment as part of the interview process. Be prepared for this.
Be prepared to discuss your salary expectations: Have an idea of what salary
Conclusion
Overall, the Lidl Interview Questions and Answers provided above should be helpful in preparing for a potential interview. Knowing the types of questions to expect and having an idea of how to respond can help to create a successful interview experience. Taking time to practice answers and familiarize yourself with the company can also be beneficial. Being prepared and knowing what to expect can make all the difference in the outcome of the interview.