Disneyland is one of the world's most iconic theme parks and an employer of choice for many people. The competition to get a job at Disneyland can be fierce, and the process of going through an interview can be stressful and nerve-wracking. Knowing how to prepare for a Disneyland interview and understanding what types of questions they might ask is the key to success.
In this blog post, we'll provide an overview of some of the most common Disneyland interview questions and answers. We'll also provide practical tips and advice on how to best prepare for the interview and how to answer questions in a way that will demonstrate your knowledge and skills.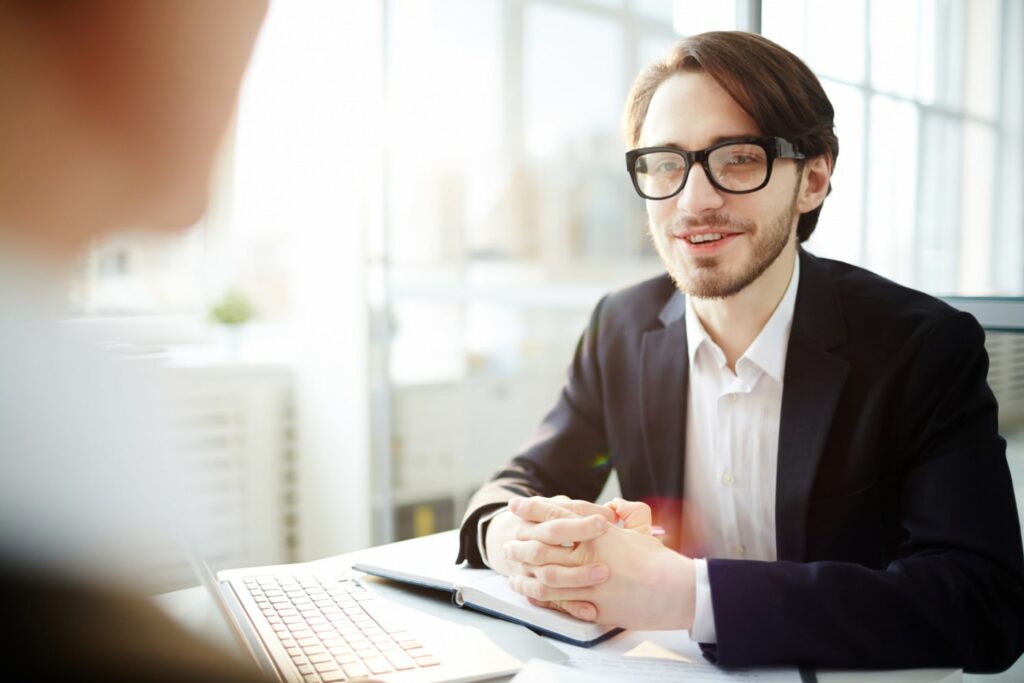 Whether you're applying for a job in the attractions, entertainment, hospitality, or retail departments, understanding what questions will be asked is critical to success. Disneyland interview questions cover a range of topics from customer service to knowledge of the park. It's important to be prepared to answer questions about your qualifications and experience, as well as some more general questions about yourself.
We'll provide practical examples of interview questions and provide helpful advice on how to prepare and answer them. The ultimate goal is to help you make a great impression during the interview process and to secure the job you want. With the right preparation, you can be sure that you will be well-prepared to ace the Disneyland interview and make your mark as a future employee.
Overview of Disneyland Interview Process
The Disneyland interview process begins with submitting an application. Applicants must provide a detailed resume and other pertinent information, such as availability and references. Once an application is received, a recruiter will review it and contact qualified candidates for a phone interview. During the phone interview, the recruiter will discuss an applicant's background and experience and ask questions about interests, goals, and availability.
From there, successful candidates will be invited to an in- person interview at a Disney location. During this interview, an applicant will be asked additional questions about their experience and why they should be hired for the position. An applicant may also be asked to take part in a group activity or demonstrate their skills in a role- playing exercise.
After the initial interview, successful applicants may be asked to participate in a second interview. This could include a panel interview where applicants answer questions from multiple Disney representatives. At the conclusion of the interview process, applicants may be requested to provide a background check or complete a skills or psychological assessment.
Disneyland offers a rigorous interview process, but those who make it through will find it to be a rewarding experience. The Disney team makes an effort to make all applicants feel comfortable and welcome, and they provide detailed feedback after each stage of the process. Ultimately, Disneyland is looking for people who can bring their enthusiasm and passion to the work they do and make a positive contribution to the team.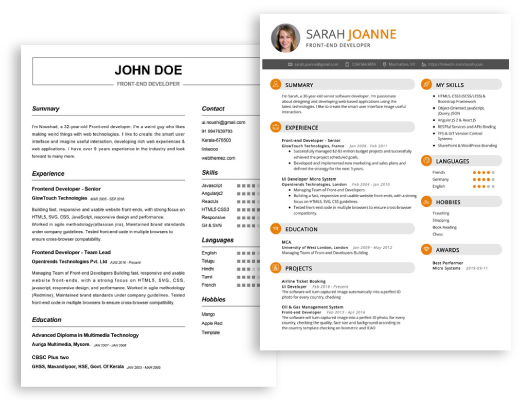 Start building your dream career today!
Create your professional resume in just 5 minutes with our easy-to-use resume builder!
Be sure to check out our resume examples, resume templates, resume formats, cover letter examples, job description, and career advice pages for more helpful tips and advice.
Top 15 Disneyland Interview Questions and Answers
1. What prior experience do you have in customer service?
I have over five years of customer service experience, both in a retail and hospitality setting. I have experience working with both large and small customer groups, and I am familiar with the importance of providing outstanding customer service. I have also had the opportunity to develop my customer service skills by working with different customers from a variety of cultures and backgrounds. I am confident in my ability to provide customers with an enjoyable and positive experience.
2. How do you handle difficult or irate customers?
I have learned to always remain professional and respectful when dealing with difficult or irate customers. I understand that it can be difficult to manage these situations but it is important to remain composed and not get defensive. I make sure to listen to the customer and acknowledge their feelings. I strive to find a resolution that is satisfactory to both the customer and the business.
3. What do you know about Disneyland?
Disneyland is a world-famous theme park located in Anaheim, California, opened in 1955 by Walt Disney and Roy O. Disney. The park is divided into eight themed areas and is one of the most visited sites in the world. It is home to popular attractions such as Space Mountain, Pirates of the Caribbean, and the Haunted Mansion. The park also hosts seasonal events such as the Halloween and Christmas seasons.
4. What makes you a great candidate for this role?
I believe I am an excellent candidate for this role because I have a passion for providing outstanding customer service. I have experience in both retail and hospitality settings and understand the importance of creating a positive experience for the customer. I am comfortable working with a wide range of customers from different cultures and backgrounds, and I am always eager to learn and grow. I am dependable, hard-working and committed to providing the highest level of service.
5. How would you handle a situation where a customer has a complaint?
I would first listen to the customer to understand their complaint and acknowledge any feelings they may have. I would then investigate the situation and provide the customer with accurate information regarding the issue. I would strive to come to a resolution that is satisfactory to both the customer and the business. If a resolution could not be found, I would inform the customer of what options are available to them.
6. How do you handle challenging situations in a high-stress environment?
I understand that high-stress situations can be difficult to manage, but I always strive to remain professional and maintain a positive attitude. I prioritize the tasks at hand and take the time to assess the situation to determine the best way to handle it. I make sure to stay focused on the task at hand and stay open to constructive criticism from my supervisors or colleagues.
7. What strategies do you use to build customer loyalty?
I strive to provide customers with an enjoyable and positive experience. I make sure to listen to their needs and provide accurate information. I also make sure to remain professional and provide prompt, courteous service. I am also conscious of providing customers with special discounts and promotions that create loyalty.
8. How would you handle a situation where multiple customers have competing needs?
I would prioritize the needs of the customers and assess the situation to determine the best way to handle it. I would make sure to serve each customer in an efficient and courteous manner. I would also strive to come to a resolution that is satisfactory to both the customers and the business.
9. Describe a time when you had to work as part of a team.
I recently had the opportunity to work as part of a team at a restaurant where I was responsible for providing customer service. I quickly learned to rely on my team members for assistance and guidance and worked together to meet the goals of the business. Through this experience, I learned the importance of working together to achieve success.
10. How would you handle a situation where a customer is demanding a refund?
I would first listen to the customer to understand why they are requesting a refund and acknowledge any feelings they may have. I would then investigate the situation and provide the customer with accurate information regarding the policy. If the policy allows for a refund, I would make sure to process it in an efficient and courteous manner. If a refund is not possible, I would inform the customer of that and provide them with other options.
11. What experiences do you have that led you to pursue this position at Disneyland?
I have always been passionate about the entertainment industry, and working at Disneyland has been a dream of mine since I was a child. I have extensive experience in customer service, which I believe is a key factor in working in any park or amusement attraction. I have worked in a variety of different environments, such as retail stores, restaurants, and even amusement parks. In each of these positions, I have had to interact with customers in a friendly and professional manner, which is a skill I believe to be a great asset in this position. Additionally, I am a highly organized and detail-oriented person, which I know will help me be successful in executing the tasks related to the job.
12. What do you think makes Disneyland a great place to work?
Disneyland is an iconic and beloved place for people of all ages and walks of life. It is a place that is full of fun and adventure, and it is a place that offers something unique and special to each of its guests. Working at Disneyland allows employees to be a part of this environment, and to be part of the magic that makes Disneyland so special. Aside from the amazing opportunities for fun and adventure, Disneyland offers great benefits and a chance to work with others who are just as passionate about the park as you are. This makes for a great working atmosphere and a chance to connect with people from around the world.
13. Describe a time when you had to think on your feet in a difficult situation.
I once worked in a retail store during the holiday season, and one day we were hit with an unexpected rush of customers. We were quickly running out of our most popular items, so I had to come up with an idea on the spot to ensure that all customers were able to receive what they wanted. I decided to offer a special discount on the items that were running low and had a few of our employees assemble packages with items that customers may not have known about but would still be helpful for their holiday shopping. In the end, all the customers were happy with their purchases and we managed to make it through the rush without any major issues.
14. What strategies do you have for working with guests that have a complaint?
When it comes to dealing with guests that have a complaint, my first priority is to make sure that they are heard and that their issue is addressed. I believe in providing the best customer service possible, so I would always remain professional and courteous while listening to their concerns. I would try to take a few moments to understand the issue they are having, and then I would attempt to offer a solution that would be satisfactory to the guest. If needed, I would contact the proper authorities to ensure that their complaint is taken seriously and that it is addressed properly.
15. How would you go about educating guests on the safety regulations at Disneyland?
When it comes to educating guests on safety regulations at Disneyland, I believe it is important to be clear and concise in the information that is provided. I would start by clearly stating the safety regulations, such as the appropriate attire or any restrictions on items that are not allowed in the park. I would also make sure to emphasize that the safety regulations are in place to ensure everyone's safety and enjoyment. Additionally, I would be sure to be proactive in informing guests of the regulations, such as when they first enter the park or when they are purchasing tickets.
Tips on Preparing for a Disneyland Interview
Research the company: Make sure to do your research on the company you are interviewing for. Find information about their history, mission statement, and values.
Be on time: Make sure to arrive at least 10 minutes before your scheduled interview time.
Dress to impress: Even if the job you are interviewing for is casual, dress professionally and make sure your appearance is neat and clean.
Prepare your answers: Take some time to prepare your answers to common interview questions.
Bring your past experiences: Bring your resume and be prepared to discuss any relevant past experiences or qualifications you have that make you a good choice for the position.
Ask questions: Have a few questions ready to ask the interviewer.
Be aware of body language: Be aware of your body language during the interview and maintain good eye contact with the interviewer.
Follow up: Make sure to follow up with the interviewer after the interview to thank them for their time.
Practice: Take some time to practice your interview skills so you are prepared for the actual interview.
Stay positive: Remain positive and upbeat throughout the interview.
Conclusion
Overall, Disneyland interview questions are different from other interviews and require more thought. Taking a few moments to research the company and formulate your answers will help you stand out to the interviewer and increase your chances of landing the job. Asking thoughtful questions to the interviewer can also demonstrate your enthusiasm and knowledge of the company. Being prepared and confident will help you make a lasting impression and give you the best opportunity to be hired.