Texas Roadhouse is a chain of casual dining restaurants known for its steaks, ribs, and other American dishes. Established in 1993, it currently operates over 500 locations across the United States. For those looking to join this restaurant chain, they should expect to be asked a variety of questions during the interview process.
Getting a job at Texas Roadhouse is possible with the right preparation. Being familiar with the most common interview questions asked by the hiring team is key. It is important to think through each question and to provide responses that demonstrate why you are the perfect fit for the role.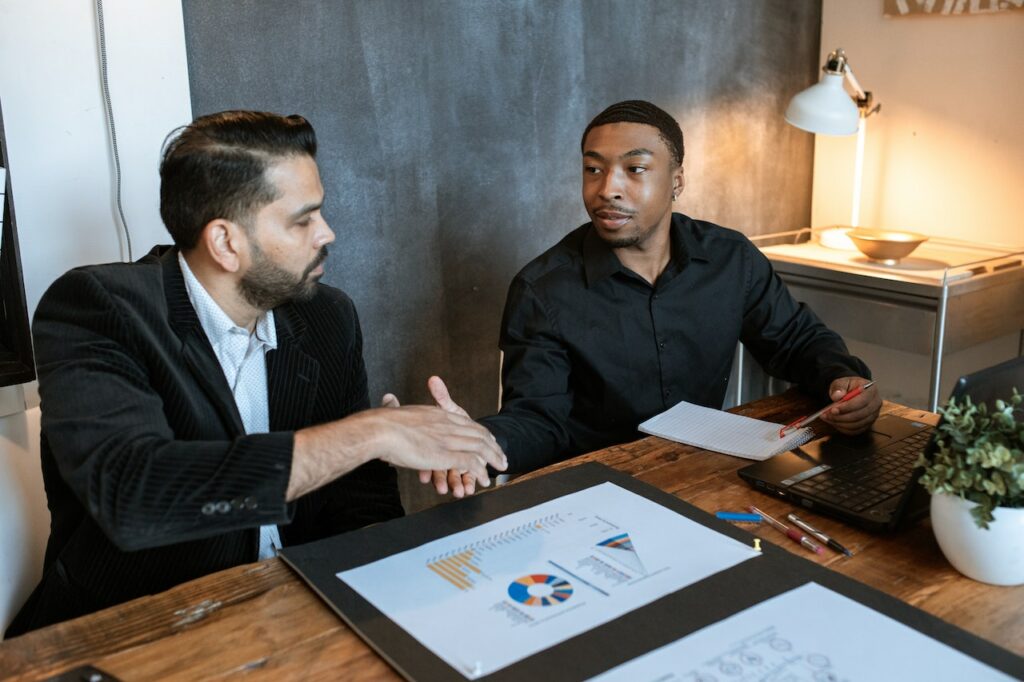 In this blog, we will provide a comprehensive overview of the most common Texas Roadhouse interview questions and provide guidelines for answers. We will also provide an overview of the hiring process and what to expect upon acceptance.
This blog is an invaluable resource for those looking to join the Texas Roadhouse team. It will provide insight into the hiring process and will provide tips on how to make a great impression. With this information, job seekers will be able to feel confident and prepared for their upcoming interview. So, what are you waiting for? Get ready for your Texas Roadhouse interview today!
Overview of Texas Roadhouse Interview Process
The Texas Roadhouse interview process is a relatively smooth and straightforward process. The process begins with an online application, which applicants can fill out directly on the company's website. Once the application has been submitted, applicants may be contacted directly by a hiring manager or a member of the HR team to schedule an initial phone screening. During this call, the applicant will be asked a few basic questions to assess their qualifications and to determine if they are the right fit for the role.
If the applicant passes the initial phone screening, they may be invited to a face- to- face interview. The face- to- face interview typically consists of two or three rounds. In the first round, the applicant will meet with a hiring manager who will ask a few more detailed questions about their qualifications and experience. The second round usually involves meeting with more senior members of the team, and the questions posed in this round are more focused on the applicant's ability to work in a fast- paced, customer- oriented environment. The final round typically consists of a skills assessment that tests the applicant's knowledge of the company's service protocols and standards.
The final step of the Texas Roadhouse interview process is a reference check. All applicants must provide two references who can attest to the applicant's work ethic, attitude, and qualifications. These references must be able to speak to the applicant's strengths and weaknesses in order to provide the best possible recommendation.
The Texas Roadhouse interview process is a relatively simple process that is designed to assess an applicant's qualifications and fit for the role. The process is also designed to ensure that all applicants have an equal chance to shine and to demonstrate their knowledge and skills. The process may take a few weeks to complete, but those who make it through all the steps can expect to receive an offer of employment.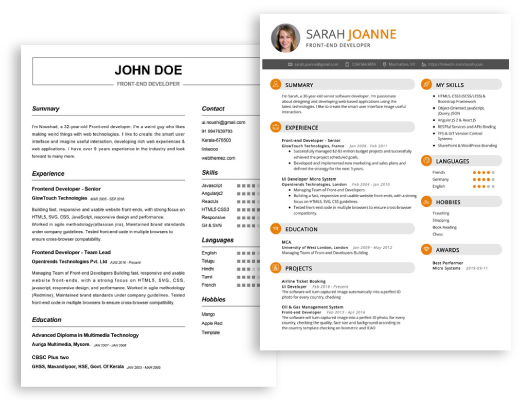 Start building your dream career today!
Create your professional resume in just 5 minutes with our easy-to-use resume builder!
Be sure to check out our resume examples, resume templates, resume formats, cover letter examples, job description, and career advice pages for more helpful tips and advice.
Top 16 Texas Roadhouse Interview Questions and Answers
1. What do you believe makes Texas Roadhouse a great place to work?
I believe that Texas Roadhouse is a great place to work because it has a strong culture of respect and appreciation for its employees. The company values feedback from its staff, which is reflected in the opportunities it provides to grow and advance in the workplace. Additionally, Texas Roadhouse offers competitive salaries and benefits that are designed to help employees and their families thrive. Finally, the company is dedicated to creating an enjoyable work environment that is filled with fun, friendly coworkers and opportunities to learn and develop new skills.
2. How would you describe your ability to multitask?
I am highly organized and I have a very sound ability to multitask. I have experience managing multiple tasks at the same time and I am able to prioritize effectively to ensure that all tasks are completed to the best of my ability. I am able to adjust my focus and stay on track while working on multiple tasks at once.
3. What experience do you have in the restaurant industry?
I have over five years of experience working in the restaurant industry, both as a server and a supervisor. I have a deep understanding of customer service and I am well-versed in the use of restaurant management software. Additionally, I am experienced in creating efficient processes that improve the overall customer experience.
4. How do you handle stressful situations?
I take a calm and methodical approach when handling stressful situations. I'm comfortable with problem solving and I am able to remain level-headed in difficult situations. I am also confident in my ability to stay focused on finding solutions to problems that arise.
5. How do you manage difficult customers?
I believe in providing excellent customer service even when dealing with difficult customers. I aim to remain professional and courteous, while also treating customers with respect. My approach is to listen closely to their concerns and strive to provide the best possible solution.
6. How would you handle a situation where a customer is not happy with their food?
When a customer is not happy with their food, I will apologize and strive to make it right. I would ensure that the customer is given a new meal, or a refund if needed, and I would also take the time to listen and understand why they weren't satisfied. I would address their concerns in a respectful and professional manner and strive to ensure their future visits are more enjoyable.
7. What experience do you have with preparing food?
I have experience in both preparing food and running a kitchen. I am familiar with the rules and regulations of the kitchen, and I have experience using a variety of kitchen equipment and tools. Additionally, I am well-versed in food safety practices and have experience in preparing a variety of dishes.
8. How do you handle working with difficult coworkers?
I strive to maintain a respectful and professional relationship with all of my coworkers, regardless of their level of difficulty. I take the time to listen and understand the opinions of others and strive to find a solution that is beneficial for everyone involved. Additionally, I believe in setting boundaries and communicating my expectations in a clear and concise manner.
9. How comfortable are you with upselling?
I am very comfortable with upselling. I have experience in identifying customer needs and suggesting food or drink items that are tailored to their preferences. Additionally, I am confident in my ability to suggest additional items politely and professionally, while ensuring a positive customer experience.
10. What is your availability?
I am available to work full-time and I am open to flexible hours. I am also available to work evenings and weekends, and I am willing to work overtime when needed. Additionally, I am open to learning new skills and I am willing to take on additional tasks and responsibilities when needed.
11. What experience do you have working in customer service?
I have one year of experience working in customer service at a local retail store, where I provided excellent customer service to both in-store and online customers. I was regularly praised by management for my ability to provide outstanding customer service and for my communication skills. During my time there, I learned the importance of listening to customers and understanding their needs. I also learned how to handle challenging customer situations and I always worked hard to make sure the customer had a positive experience.
12. How would you handle a difficult customer?
When handling a difficult customer, I would take a step back and take a few deep breaths to center myself. Then, I would approach the customer in a calm and friendly manner. I would be sure to listen to the customer and actively demonstrate that I am hearing and understanding their concerns. From there, I would work with the customer to find a satisfactory solution to their problem, while maintaining an empathetic and professional demeanor. I would also ensure that the customer is satisfied with the outcome and that they have a positive experience.
13. What do you know about Texas Roadhouse?
I know that Texas Roadhouse is a restaurant chain that specializes in steaks, ribs, and other classic American dishes. I also know that the company prides itself on having a friendly and supportive atmosphere for both its customers and its employees. The company also works hard to ensure that it offers the highest quality food and excellent customer service.
14. What qualities do you possess that make you a great candidate for this position?
I have strong communication skills and a pleasant demeanor, which I believe makes me an ideal candidate for the role. I also have a passion for providing excellent customer service and I am always focused on doing whatever I can to ensure that the customer has a positive experience. I am also a very fast learner and I am not afraid to ask questions when needed.
15. How do you handle stress?
I handle stress by taking a step back, assessing the situation, and focusing on taking one step at a time. I also like to take a few deep breaths to help clear my mind and focus on the task at hand. I also like to take a break if I am feeling overwhelmed. This helps me to clear my head and come back to the situation with fresh eyes and a new perspective.
16. What is your greatest strength?
My greatest strength is my ability to work well with others. I am always looking for ways to collaborate and work with my team to achieve our common goals. I also take feedback well and I am always open to learning new things and improving my skills. I am also a very organized and detail-oriented person, which helps me stay on top of my tasks and ensures that I am meeting all deadlines.
Tips on Preparing for a Texas Roadhouse Interview
Research the company and its mission statement. You should be familiar with the history and values of Texas Roadhouse before your interview.
Familiarize yourself with the menu and learn about the food items Texas Roadhouse offers.
Prepare for the type of questions you may be asked. Think about how you would answer questions about your work experience, customer service and team work.
Practice answering interview questions out loud. This will help you feel more confident and prepared.
Dress professionally for the interview. You should look neat and presentable when you go to the interview.
Practice introducing yourself to the interviewer. Make sure you sound confident and friendly.
Bring copies of your resume and references to the interview.
Prepare questions of your own to ask the interviewer. This will help demonstrate your interest in the position and the company.
Be prepared to talk about why you are a good fit for the specific position.
Be prepared to talk about your work ethic, strengths and weaknesses.
Arrive early to the interview. This will show that you are punctual and serious about the job.
Show your enthusiasm for the job by smiling and making eye contact.
Demonstrate your knowledge of Texas Roadhouse and its competitive advantages.
Be honest and open during the interview.
Thank the interviewer for their time and follow up with a thank you note afterwards.
Conclusion
Texas Roadhouse is a great place to work, and the interview process is an important part of the job. Knowing the right answers to Texas Roadhouse interview questions can give you an edge over other applicants. Researching the company, knowing what to expect from the interview, and familiarizing yourself with the job requirements can help ensure you give the best possible answers. Being prepared for your interview can make all the difference in getting hired.