Taco Bell is one of the most popular fast-food chains in the United States, known for its delicious tacos and burritos. With more than 7,000 locations in 27 countries, Taco Bell is a great place to work, and has been included on several "Best Places to Work" lists. If you're interested in applying for a position at Taco Bell, you'll need to be prepared to answer a variety of interview questions.
At Taco Bell, the interview process is designed to assess the applicant's knowledge of the job duties, as well as their fit for the culture. The interviewer will likely ask questions about your experience in the industry, your ability to work as part of a team, and how you handle customer service inquiries. To help you prepare for your interview, this blog post will provide an overview of the most common questions asked at Taco Bell interviews, as well as tips to help you answer them effectively.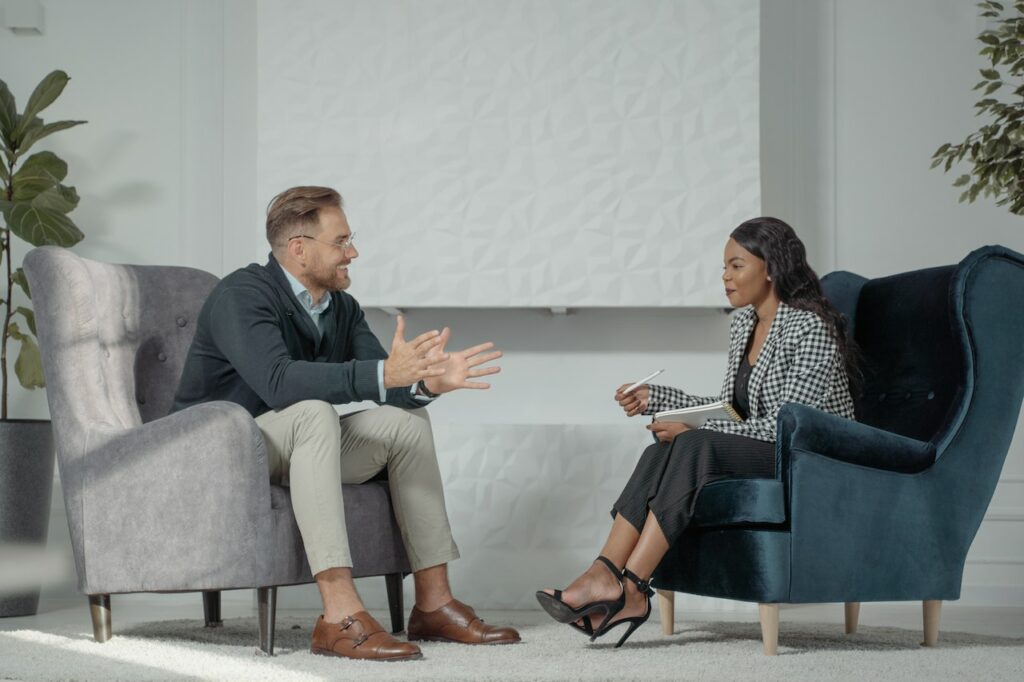 The key to any successful interview is being prepared. To that end, it's important to do your research about the company and position. Familiarize yourself with the job description and think about how your skills and experience will help you excel at the job. Additionally, be aware of any current events or news related to Taco Bell. This will help you provide more meaningful answers to questions about the company.
By preparing ahead of time, you'll be ready to answer the toughest questions with confidence. This blog post will provide an overview of the most common Taco Bell interview questions and provide tips to help you answer them effectively. By doing your research and practicing your answers, you'll be able to give the best possible impression and increase your chances of getting the job.
Overview of Taco Bell Interview Process
The Taco Bell interview process usually starts with the applicant submitting an online application and then receiving a call from the hiring manager to schedule an initial phone interview. During the phone interview, the hiring manager will ask questions about the applicant's background and experience, as well as their ability to work in a fast- paced environment. If the applicant passes the initial phone interview, then the hiring manager will schedule an in- person interview for the applicant at the nearest Taco Bell restaurant.
At the in- person interview, the applicant will be asked a series of questions by the hiring manager and other senior staff members. These questions will focus on the applicant's customer service skills and their experience working in similar positions. The hiring manager may also ask questions about the applicant's ability to handle difficult customer situations and their ability to work as part of a team.
After the in- person interview, the applicant may be asked to participate in a group interview. During the group interview, the applicant will have the opportunity to talk to other employees and demonstrate their interpersonal skills. At the end of the group interview, the applicant will be asked to complete a short aptitude test, which will assess their knowledge of the Taco Bell menu and customer service procedures.
If the applicant passes all of the above stages, then they will be offered the position. Once the applicant has been offered the position, they will be required to complete all necessary paperwork, such as tax forms and background checks. Once all of the paperwork has been completed, the applicant will be ready to start their new job at Taco Bell.
Be sure to check out our resume examples, resume templates, resume formats, cover letter examples, job description, and career advice pages for more helpful tips and advice.
Top 10 Taco Bell Interview Questions and Answers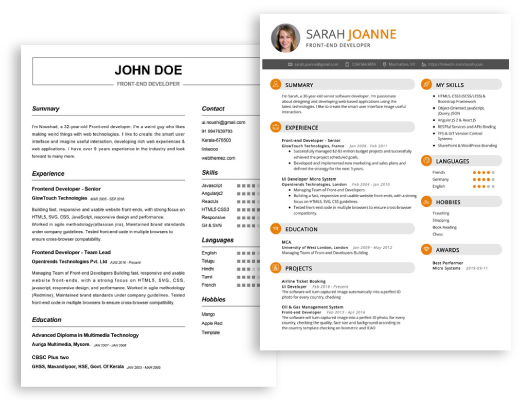 Start building your dream career today!
Create your professional resume in just 5 minutes with our easy-to-use resume builder!
1. What makes you a great fit for the Taco Bell team?
I am a great fit for the Taco Bell team because I have a passion for customer service, a positive attitude, and a determination to succeed. I am highly organized and driven, and I take great pride in my work. When it comes to customer service, I genuinely strive to meet every customer's needs and make sure they leave with a positive experience. I am also willing to go the extra mile when needed and do whatever it takes to make sure the customer is satisfied. I am always willing to learn and take on additional responsibilities, which makes me an asset to any team.
2. Describe a time when you had to work under pressure.
One time when I had to work under pressure was when I was working in a fast-paced restaurant. During a busy lunch rush, the restaurant was short staffed and I was the only server available. Despite the pressure and the long line of customers, I remained calm and was able to efficiently take orders, serve food and drinks, and ensure that everyone was satisfied with their experience. I was able to handle the situation in a timely manner and I was even praised by my manager for my quick thinking and excellent customer service.
3. How would you handle an unsatisfied customer?
If I had an unsatisfied customer, I would first listen to their concerns and try to understand the problem. I would be extremely friendly and polite, and do everything I can to make sure the customer leaves feeling satisfied. I would also apologize for the inconvenience and explain to the customer what I can do to fix the problem. If there is something I cannot do, I would make sure to explain why and offer something else that would make up for it, such as a coupon for their next visit.
4. What is your experience in handling cash and other payments?
I have plenty of experience in handling cash and other payments from my previous work experience. I have worked in retail stores, restaurants, and other customer-facing business environments, where I have had to handle cash and credit card transactions with accuracy and efficiency. I understand the importance of accuracy and security when it comes to handling payments, and I take great pride in providing a secure and reliable experience for customers.
5. How do you handle a difficult co-worker?
If I had a difficult co-worker, I would first try to understand the root of the problem. I would then attempt to have an open and honest dialogue with the co-worker in order to come up with a solution that works for both of us. In some cases, I would need to involve a manager or other members of the team in order to resolve the issue. I also believe in taking a diplomatic approach and attempting to find a middle ground, so that the co-worker does not feel attacked or judged.
6. What experience do you bring to this role?
I bring a strong customer service background to this role. I have worked in customer service for the past two years in a variety of roles, from retail to hospitality, and have developed a deep understanding of customer needs and expectations. I am also well-versed in food handling and safety regulations as well as other applicable local, state, and federal laws. I have a proven ability to work collaboratively with a team to ensure that customer service standards are met and maintained.
7. What makes you the best candidate for this position?
I am a confident and motivated individual who is passionate about delivering excellent customer service. I have the ability to work well in a fast-paced environment, while remaining organized and focused on tasks. My experience in similar customer service positions has given me the skills to build relationships and foster strong customer loyalty. I also have strong communication skills and the ability to resolve customer complaints quickly and effectively.
8. What do you know about Taco Bell and our products?
I am well aware of Taco Bell's reputation for providing high-quality Mexican-style food. I understand that Taco Bell's menu consists of burritos, tacos, quesadillas, nachos and other delicious items that can be customized to meet individual preferences. I am familiar with Taco Bell's current marketing campaigns and am aware that they are currently focusing on their "Fresco" line of fresh and healthy options. I am also aware that Taco Bell is committed to providing the highest levels of customer service.
9. How do you handle difficult customers?
I recognize that customer service sometimes involves dealing with difficult people. When faced with a difficult customer, I remain professional and courteous. I try to remain calm and listen to the customer in order to fully understand their issue. I then provide them with a solution that meets their needs, while also adhering to company policies and procedures. I also make sure to remain positive and patient throughout the interaction, even if the customer is difficult.
10. What would you do if the customer was unhappy with their food?
In the event that a customer is unhappy with their food, I would first apologize for the inconvenience. I would then attempt to resolve the issue in the best way possible. I might offer a refund, replace the order with something else or provide them with a coupon for a future purchase. I would also ensure that the customer is satisfied with the resolution before they leave.
11. How would you deal with a customer who questions our policies?
I would first listen to the customer's concerns and questions. I would then explain the policies in a friendly, yet professional manner. I would provide examples and ensure that the customer fully understands the policy. If they are still not satisfied, I would offer to discuss the issue with a manager or supervisor and work with them to find an acceptable resolution.
12. How do you ensure that customer orders are accurate?
I would review the customer's order to ensure that it matches their request. I would double-check the order for any mistakes and confirm that the customer has chosen the correct toppings and ingredients. I would also take the time to explain the order to the customer in detail to ensure that there are no misunderstandings.
13. How do you handle multitasking?
I have a lot of experience multitasking in fast-paced environments. I have the ability to juggle multiple tasks at once while remaining organized and focused. I am also able to prioritize tasks based on customer needs and ensure that all tasks are completed in a timely manner.
14. How do you stay up-to-date with customer trends?
I stay current with customer trends by reading industry magazines and blogs, attending conferences, and participating in webinars. I also take the time to talk to customers and ask for their feedback on our products and services. This helps me to stay ahead of the curve and understand what customers are looking for in their experience.
15. What do you enjoy most about working in customer service?
I enjoy being able to help customers and provide them with a positive experience. I find it very rewarding to be able to make a difference in someone's day by providing them with great service. I also enjoy being part of a team and being able to work together to achieve a common goal.
Tips on Preparing for a Taco Bell Interview
Research Taco Bell's values, mission, and history. Showing your knowledge of the company will demonstrate your interest in the job.
Practice answering common interview questions. Prepare examples of how you handled various situations in the past, emphasizing your strengths and applicable skills.
Arrive at least 15 minutes before the interview to ensure you are on time.
Dress professionally and neatly, as you would for any other job interview.
Be prepared with questions to ask the interviewer.
Make sure you know who you are meeting and what role they have at Taco Bell.
Demonstrate a positive attitude and enthusiasm for the job.
Be honest and confident in your answers.
Remain courteous and polite to the interviewer.
Be prepared to discuss your past experiences and how they are relevant to the job.
Practice active listening and take notes during the interview.
Showcase your knowledge of customer service and hospitality.
Demonstrate how you would handle difficult customer situations.
Show that you are a team player and can work well with others.
Thank the interviewer for their time and express interest in the job.
Conclusion
Overall, it can be seen that preparing for an interview at Taco Bell is essential for success. Taking the time to research the company, practice your answers to common questions, and come up with some unique questions of your own can all help you stand out and make a good impression. Additionally, knowing how to present yourself and your qualifications in the best light is crucial. With the right preparation and attitude, you can make the most of your Taco Bell interview and increase your chances of landing the job.