Are you looking for the best answers and tips for your upcoming job interview at Panda Express? Look no further! This article will help you prepare for your job interview at Panda Express by providing a comprehensive list of interview questions and answers.
Panda Express is the fastest-growing Chinese fast food restaurant chain in the United States. It's known for its delicious Chinese food, friendly service, and speedy delivery times. Many people apply for positions at Panda Express, so it's important to make sure that you're well prepared to stand out and make a positive impression on the hiring manager.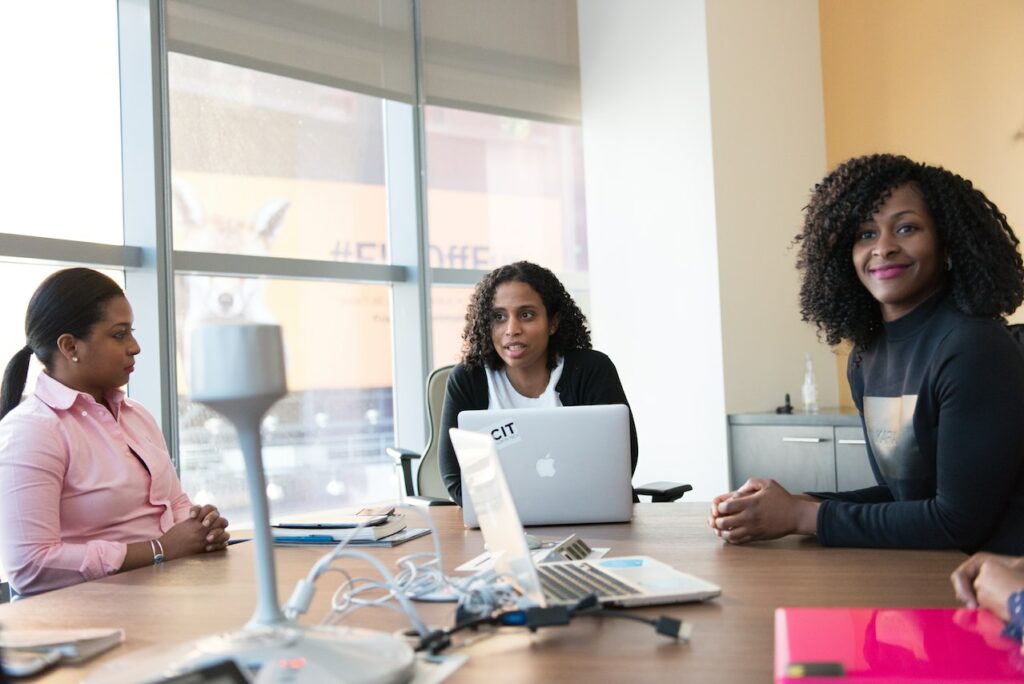 Having a thorough knowledge of the company's values, mission and products is essential to success in an interview. This article provides an overview of the common questions and answers that you may encounter during your Panda Express interview. You'll find tips on how to answer questions, as well as how to prepare for an interview at Panda Express. Additionally, you'll learn what it's like to work at Panda Express and what kind of benefits they offer. With all this information, you'll be able to confidently approach your job interview and ace it!
Overview of Panda Express Interview Process
The Panda Express interview process is often a two- step process. The first step is a pre- screening interview. This is usually a phone call or Skype call with a manager or recruiter. During the pre- screening, the interviewer will ask general questions about your work experience, education, and why you think you'd be a good fit for the position. This interview is used to determine if you're qualified for the position, and if you're a good fit for the company.
The second step of the Panda Express interview process is the on- site interview. This is an in- person interview with a member of the management team. During the on- site interview, you'll have the chance to showcase your skills and experience. The interviewer will ask you questions about your qualifications, experience, and customer service skills. They may also ask you hypothetical questions to gauge your problem solving skills.
The final step of the Panda Express interview process is the job offer. If you've successfully made it through both interviews and the interviewer believes you're a good fit for the position, you'll be offered the job. You'll then have the opportunity to review the job offer and decide if it's the right fit for you.
Overall, the Panda Express interview process is designed to evaluate your qualifications and decide if you're the best candidate for the position. The process is thorough and will test your skills and knowledge. It's important to come prepared and be confident during the interviews, as this will make a big impression on the interviewer and increase your chances of success.
Top 10 Panda Express Interview Questions and Answers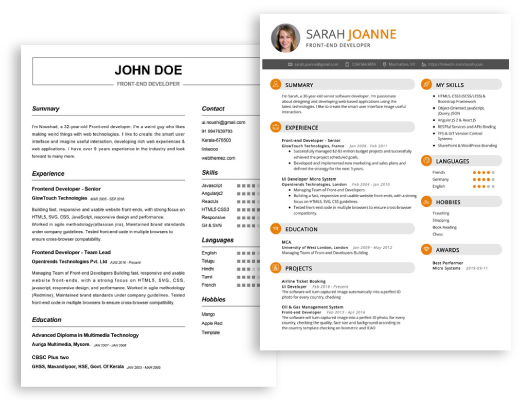 Start building your dream career today!
Create your professional resume in just 5 minutes with our easy-to-use resume builder!
1. What experience do you have in customer service?
Answer: I have extensive experience in customer service and hospitality. In my current job, I work as a host in a busy restaurant, and I interact with a wide range of customers. I make sure that I provide a pleasant and efficient dining experience for all of our guests. I am also confident in my problem- solving and conflict- resolving abilities, as I often have to deal with customer complaints or requests.
2. What qualities do you believe are essential for working at Panda Express?
Answer: To be successful working at Panda Express, I believe that excellent customer service skills are essential. As a team member, it is important to be able to listen carefully to what customers have to say, provide them with accurate information, and be able to resolve any complaints or requests with a positive attitude. Additionally, it is important for team members to be able to work quickly and efficiently in order to keep up with the demands of the restaurant. Lastly, I believe it is important to have an eye for detail, as attention to the quality of the food and the cleanliness of the restaurant are paramount.
3. What challenges have you faced in customer service roles?
Answer: In my experience, one of the biggest challenges I have faced in customer service roles is dealing with difficult or angry customers. I have had to use my conflict resolution and problem- solving skills in order to try to de- escalate situations, while still being respectful and professional. Additionally, I have had to work quickly and efficiently in order to keep up with the demands of the restaurant. Lastly, I have had to constantly stay on top of customer requests and ensure that all customers leave the restaurant with a positive experience.
4. How would you handle a situation with a customer who is not satisfied with their order?
Answer: In the event that a customer is not satisfied with their order, I would take the time to listen to what the customer has to say and apologize for the mistake. I would also ensure that the customer is aware of any promotions or discounts that could be used to compensate for their unsatisfactory experience. Additionally, I would offer to replace the order and explain the steps I am taking to ensure that the same mistake will not happen again.
5. Describe a time when you had to go above and beyond to satisfy a customer.
Answer: In my current role, I had a customer who was not happy with their order. They were particularly frustrated because of the long waiting time. In order to make up for this, I offered the customer a complimentary dessert and a discount on their bill. Additionally, I personally made sure that their order was corrected and that it was delivered as soon as possible. In the end, the customer was satisfied with
7. What do you know about Panda Express?
Answer: Panda Express is a fast casual restaurant chain with over 2,000 locations in the United States, Puerto Rico, Guam, and Canada. It is the largest Asian fast food chain in the United States, specializing in Chinese- American cuisine. The menu includes a variety of dishes such as orange chicken, Kung Pao chicken, chow mein, and fried rice. Panda Express also has a variety of side dishes and desserts, as well as their signature sauce. The company strives to provide their guests with an enjoyable experience and excellent customer service.
8. How would you handle unhappy customers?
Answer: I believe that happy customers are essential to the success of any business, so I would always strive to provide prompt and courteous service to every guest. If a customer was unhappy with their experience, I would apologize for the inconvenience and ask them to explain the situation in detail. I would then listen attentively to their concerns and provide a solution that would meet their needs. If necessary, I would also offer a refund or complimentary item. I believe that by addressing the customer's concerns in a respectful and professional manner, I would be able to turn the situation around and leave the customer feeling satisfied.
9. What can you tell me about the food preparation process at Panda Express?
Answer: At Panda Express, all of the food is cooked fresh using only the highest quality ingredients. All of the ingredients are prepared in- house, from cutting and marinating the chicken to hand- chopping all of the vegetables. Each dish is then cooked in a wok by expert chefs who have been trained in the art of Chinese cooking. Every dish is cooked to order, ensuring that each guest receives the freshest and most delicious food possible.
10. How would you handle a conflict with a co- worker?
Answer: In the event of a conflict with a co- worker, my first step would be to address the situation calmly and professionally. I would try to understand the other person's point of view and then express my own in a non- confrontational manner. If necessary, I would ask for a mediation session with a supervisor or manager to help resolve the issue. I believe that by speaking openly and honestly about the issue, I would be able to come to a resolution that is agreeable to all parties involved.
Tips on Preparing for a Panda Express Interview
Research the company and its culture before the interview. Learning about Panda Express and its core values will help you answer questions about yourself and the company.
Prepare for typical interview questions. Rehearse answers to generic interview questions such as "Tell me about yourself", "Why do you want to work here?", and "What makes you stand out from other candidates?"
Prepare questions to ask the interviewer. Asking thoughtful questions during your interview shows that you have done your research and are interested in the position.
Wear appropriate attire. Business casual attire is usually acceptable for restaurant interviews, but it's best to dress professionally.
Arrive early to the interview. This will give you time to prepare mentally and relax before the interview.
Make sure you know the details of your resume. Be prepared to explain in detail any past job experiences or experiences relevant to the job.
Practice good body language. Make sure you maintain good posture, and make direct eye contact with the interviewer.
Show enthusiasm and confidence. This will help make a good impression and demonstrate your interest in the job.
Have a positive attitude. Demonstrate to the interviewer that you are excited to work for Panda Express and show your enthusiasm for the job.
Be honest. Honesty is the best policy, so make sure you answer all questions truthfully.
Smile. Starting the interview off with a positive attitude and a smile will make a great impression.
Highlight relevant qualifications. Demonstrate to the interviewer your experience and qualifications that make you a great fit for the role.
Be polite and respectful. Show the interviewer that you are polite and respectful, and that you can work well with others.
Be sure to check out our resume examples, resume templates, resume formats, cover letter examples, job description, and career advice pages for more helpful tips and advice.
Conclusion
Overall, preparing for a Panda Express job interview can be intimidating, but it doesn't have to be. By researching the company, being familiar with the types of positions available and reading up on some of the most common Panda Express interview questions and answers, you can be confident in your answers and have a successful interview. By doing your research and being prepared, you will increase your chances of being hired. Good luck on your interview!