Olive Garden is the popular Italian restaurant chain with locations throughout the United States and Canada. As such, they employ a large number of people to manage their restaurants, including cooks, servers, dishwashers, and more. If you're interested in a job at Olive Garden, you'll need to be prepared for a successful interview.
The interview process at Olive Garden is designed to ascertain a candidate's qualifications and to determine if they will be a good fit for the company. Some questions you may be asked during the interview include: how would you handle customer complaints, what experience do you have that can help you in this job, and what qualities do you possess that make you well suited for this role?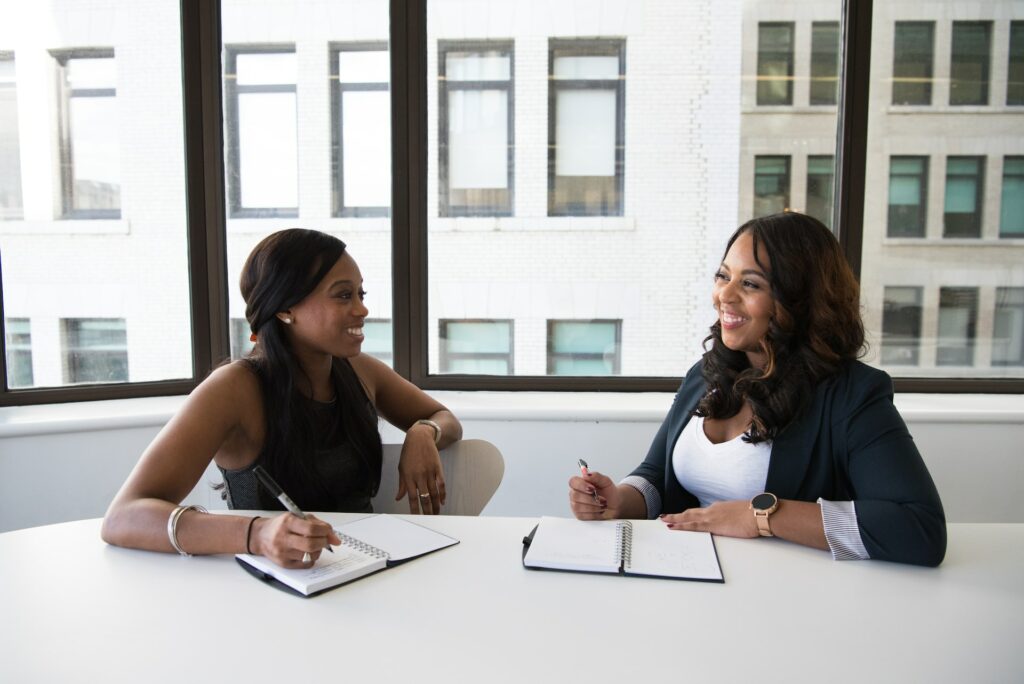 It's important to be prepared for the interview by researching the company and the job you are applying for. Knowing Olive Garden's mission and values, their corporate culture, and their customer service expectations can make you stand out from the rest of the candidates. Additionally, you should try to anticipate the sorts of questions you may be asked and practice your answers.
This blog post provides insight into the Olive Garden interview process, offering a list of interview questions you might encounter and sample answers to help you prepare. By reviewing these questions and answers, you'll be better able to answer any questions that come your way during the Olive Garden interview. Good luck!
Overview of Olive garden Interview Process
The Olive Garden interview process consists of several steps designed to ensure the restaurant finds the best employees for the job. Typically, it begins with a phone or online screening that gives the company a better idea of the candidate's qualifications. After the initial screening, the next step is usually an in- person interview at the local Olive Garden restaurant. During this face- to- face meeting, applicants will be asked a variety of questions about their work history, experience and skills. Additionally, the interviewer may ask questions about their ability to work as part of a team and their customer service skills.
The Olive Garden interview process may also include additional steps such as a drug test, a background check and a physical exam. After the in- person interview, the candidate may be asked to take a written assessment to test their knowledge of the restaurant's menu and food preparation techniques. This assessment may include questions on techniques for preparing signature dishes, understanding nutrition and safety standards, and demonstrating culinary and kitchen safety techniques.
The Olive Garden interview process typically concludes with a final assessment of the applicant's suitability for the job. The interviewer will assess the candidate's overall performance and determine if they are a good fit for the position. If the candidate is deemed suitable, they may be offered a position at the restaurant and asked to sign an employment agreement. After the agreement is signed, the applicant will be given orientation and training in the necessary skills to perform their job. Once the training is complete, the applicant will be ready to start working as a part of the Olive Garden team.
Top 15 Olive garden Interview Questions and Answers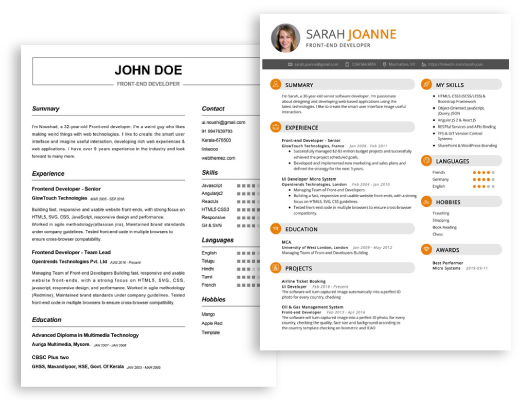 Start building your dream career today!
Create your professional resume in just 5 minutes with our easy-to-use resume builder!
Q1. Why do you want to work at Olive Garden?
A1. I'm eager to work at Olive Garden because of the restaurant's reputation for providing excellent customer service and creating an enjoyable, relaxed atmosphere for dining. I also admire the high- quality food that Olive Garden offers, as well as their commitment to making guests feel welcome and appreciated. I believe my strong communication and problem- solving skills would be a great asset to Olive Garden, and I'm excited to join such a successful and well- respected company.
Q2. How do you handle customer complaints?
A2. When a customer has a complaint, I take the time to listen and carefully consider the customer's point of view. I always try to remain professional and courteous, and I provide honest feedback and clear solutions. I try to understand the issue from the customer's perspective, and I make sure to apologize for any inconvenience. I also ensure that I follow up with the customer to ensure their complaint has been resolved.
Q3. What do you think makes a successful server?
A3. A successful server should have excellent customer service skills and the ability to multitask. They should be able to quickly and accurately take orders, anticipate customer needs and be knowledgeable about the menu. A successful server should also have strong problem- solving skills, a welcoming attitude and the ability to provide a pleasant dining experience for all guests.
Q4. How do you handle a difficult customer?
A4. When dealing with a difficult customer, I always remain courteous and professional. I try to understand their point of view and the reason behind their dissatisfaction. I take the time to listen and empathize with the customer and provide clear solutions to their concerns. I also make sure to document the situation and follow up with the customer to ensure that their complaint has been properly addressed.
Q5. How do you stay organized at work?
A5. I stay organized at work by maintaining a detailed to- do list and prioritizing tasks. I also make sure to stay on top of any new developments that may arise throughout the day. I use tools like calendars and planners to keep track of timelines and important deadlines. Additionally, I make sure to take regular breaks to ensure that I'm staying focused and productive.
Q6. What are your strengths?
A6. My strengths include strong organizational and communication skills. I have a positive attitude and a strong work ethic. I'm also highly adaptable and able to work in fast- paced environments. I'm an excellent problem solver and I'm able to think on my feet. I'm also a team player and I'm always willing to lend a helping hand.
Q7. How do you handle stressful situations?
A7. When faced with a stressful situation, I take a few deep breaths and focus on the task at hand. I try to stay calm and use a logical approach to problem- solving. I also make sure to take breaks when needed and to ask for help when necessary. I'm always honest and open with my coworkers and supervisors, so I make sure to voice my concerns when I'm feeling stressed.
Q8. What do you know about Olive Garden's menu?
A8. Olive Garden is well- known for its authentic Italian cuisine. Their menu features a variety of classic Italian dishes, including pasta, seafood and pizza. They also have a range of specialty dishes, such as lasagna, fettuccine alfredo, and chicken parmesan. Olive Garden also offers a selection of salads, soups, and sandwiches.
Q9. What experience do you have in the restaurant industry?
A9. I have over three years of experience in the restaurant industry. I've worked as a server, bartender, and host, and I've gained a lot of knowledge about excellent customer service and providing a pleasant dining experience. I'm also knowledgeable about food preparation, portioning, and plating.
Q10. How do you ensure a high level of customer service?
A10. I ensure a high level of customer service by making sure to greet each customer with a friendly smile and pleasant demeanor. I take the time to listen carefully to their needs and requests, and I make sure to respond quickly and accurately. I stay professional and courteous throughout their visit, and I always make sure to thank them for their business.
Q11. How do you handle disagreements with coworkers?
A11. When faced with a disagreement with a coworker, I make sure to stay respectful and professional. I take the time to listen and understand their point of view. I try to come up with a compromise that both parties can agree on, and I'm always willing to compromise on my own opinion. I make sure to document the disagreement, and I always strive to maintain a positive working relationship with all of my coworkers.
Q12. How do you handle multiple orders at once?
A12. I handle multiple orders at once by making sure to stay organized and prioritizing tasks. I make sure to check each order for accuracy before I submit it. I also use a system of checklists and reminders to help me stay on track and make sure that each order is fulfilled accurately and on time.
Q13. What do you consider to be excellent customer service?
A13. I consider excellent customer service to be attentive, courteous and efficient. The customer should feel welcome and appreciated, and their needs should be addressed quickly and accurately. The customer should be served with a friendly smile, and their questions and concerns should be addressed in a professional and knowledgeable manner.
Q14. What do you do when there's a mistake with an order?
A14. When there's a mistake with an order, I take responsibility and apologize for the mistake. I offer the customer a solution and make sure to refund any money that may have been paid for the wrong item. I also make sure to make a note of the mistake and document the situation for future reference.
Q15. What do you think sets Olive Garden apart from other restaurants?
A15. I think that Olive Garden sets itself apart from other restaurants by providing a unique dining experience. The restaurant is known for its high- quality Italian cuisine and the welcoming, relaxed atmosphere. The staff is highly trained and provides excellent customer service to ensure that all guests have a pleasant and enjoyable dining experience. Additionally, Olive Garden is always looking for new ways to innovate and improve the customer experience.
Be sure to check out our resume examples, resume templates, resume formats, cover letter examples, job description, and career advice pages for more helpful tips and advice.
Tips on Preparing for a Olive garden Interview
Research the company and its history, products, and mission statement.
Prepare a list of questions to ask your interviewer.
Practice answering common interview questions.
Dress neatly and professionally for the interview.
Bring copies of your resume, references, and any other paperwork you may need.
Arrive early to the interview to show that you are prepared and organized.
Be prepared to discuss your skills, qualifications, and experience.
Show enthusiasm and a positive attitude.
Be prepared to answer questions about customer service and hospitality.
Demonstrate your knowledge and understanding of the restaurant industry.
Demonstrate that you are a team player and can work well with others.
Express your passion for food and hospitality.
Show that you have a desire to learn and grow with the company.
Be prepared to discuss how you can contribute to the success of the restaurant.
Thank the interviewer for their time, and follow up with a thank- you note.
Conclusion
The key to success at an Olive Garden interview is to be prepared with the right answers to the questions. Knowing what to expect and being ready to answer questions about your work experience, education, and customer service skills can help you stand out from the competition. Show the interviewer that you have the passion and drive needed to succeed in the hospitality industry and you may be one step closer to landing the job. With the right preparation and attitude, you can ace the Olive Garden interview.