Gamestop is a US-based company that specializes in the sale of video games, consoles, and accessories. As such, it is a popular destination for gamers looking to purchase the latest titles and hardware. For those looking to work at a Gamestop, interviews can be quite nerve-wracking. After all, Gamestop looks for motivated and knowledgeable individuals who have a passion for games and gaming.
When preparing for an interview at Gamestop, it is important to research the company and the industry as a whole. Knowing the latest trends and being aware of the competition will give you an advantage when answering questions. Additionally, practicing interview questions and answers can help you feel more confident when the time comes.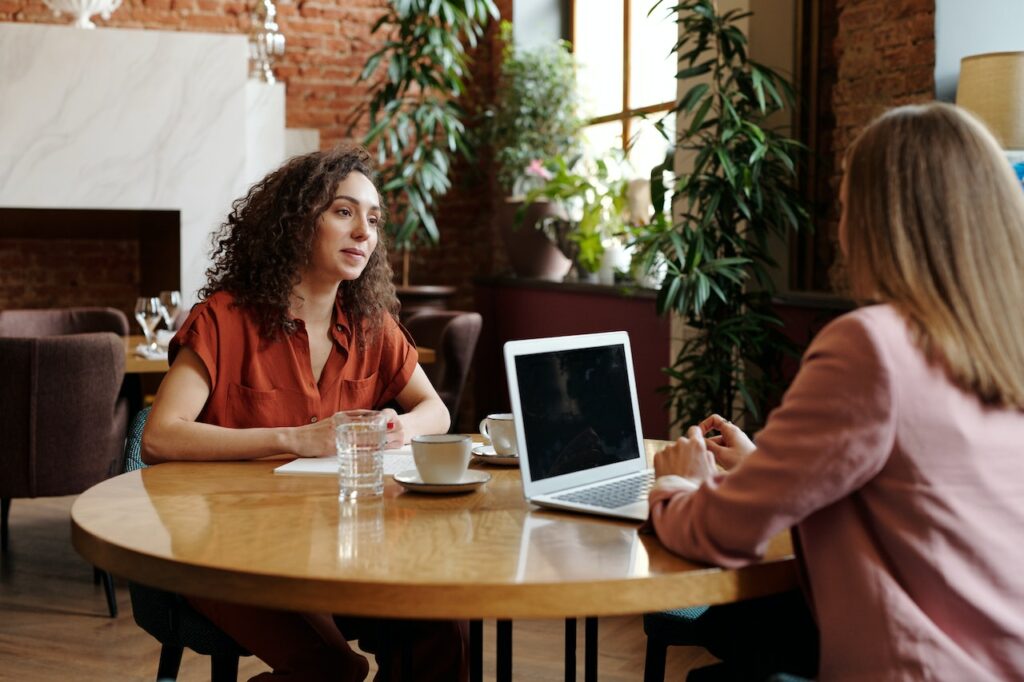 This article will provide you with some of the most common Gamestop interview questions and answers. We'll also discuss the best way to respond to each question and provide tips for success. By the end of the article, you'll be ready to tackle any question that comes your way during a Gamestop interview.
From questions about your gaming experience to questions about your customer service skills, this article will help you to feel confident and prepared. Read on to find out the most common Gamestop interview questions and answers so you can ace your interview and take the first step towards a career in the gaming industry.
Overview of Gamestop Interview Process
The Gamestop Interview Process typically begins with a phone interview, in which a hiring manager will ask general questions about your work experience, qualifications, and why you feel you are a good fit for the job. After the phone interview, candidates may be invited in for an in- person interview, which can range from a one- on- one interview with a hiring manager or multiple panel interviews.
During the in- person interview, Gamestop will ask a variety of questions to get to know the candidate. Questions may include: Why do you want to work at Gamestop? What makes you a good fit for the job? What would you do if you encountered a difficult customer? How would you handle conflict in the workplace?
Depending on the position, the interviewer may also ask questions to test the candidate's knowledge of the gaming industry, such as questions about current gaming trends and what the candidate believes are the most important aspects of customer service.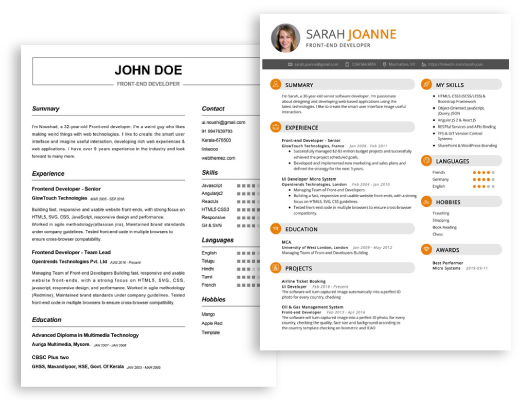 Start building your dream career today!
Create your professional resume in just 5 minutes with our easy-to-use resume builder!
Be sure to check out our resume examples, resume templates, resume formats, cover letter examples, job description, and career advice pages for more helpful tips and advice.
In addition to the interview, Gamestop may also require candidates to take a variety of tests such as written tests, personality tests and/or a math test. The tests are designed to assess the candidate's skills and knowledge to ensure they are a good fit for the job.
The interview process may also include a drug test and a background check. The drug test is to ensure that the candidate does not have any illegal substances in their system, and the background check is to ensure the candidate has a clean record.
At the end of the interview process, Gamestop may ask the candidate to complete a post- interview survey to provide their feedback on the interview process. This feedback can help Gamestop improve their interview process for future candidates.
Top 15 Gamestop Interview Questions and Answers
1. What does customer service mean to you?
Customer service to me means providing excellent service to customers in order to ensure that their needs are met, and that they have a positive experience when dealing with my business. To me, customer service means treating customers with respect, being honest and transparent in all interactions, and providing help and support when needed. It also means going the extra mile to ensure that a customer feels satisfied with their purchase. As a Gamestop employee, I strive to provide a high level of customer service that is both friendly and efficient.
2. How would you handle an irate customer?
When dealing with an irate customer, the most important thing is to remain calm and professional. I would start off by trying to understand the issue and determine the root cause. After that, I would offer solutions that best address the customer's needs. I would be sure to listen to the customer's feedback and take it into consideration when responding. I also believe it is important to apologize for any inconvenience and find a resolution that leaves the customer feeling satisfied with the outcome.
3. How would you handle a customer who is not satisfied with their purchase?
If a customer is not satisfied with their purchase, I would first start off by understanding what their issue is and why they are unhappy. I would then work to offer a solution that best addresses the customer's needs, such as returning the item for a refund or exchange, or offering store credit. I would also be sure to explain our store's return policy, so that the customer is aware of their options.
4. What experience do you have in customer service?
I have several years of customer service experience, both in retail and in hospitality. I have worked in multiple retail stores, where I was responsible for greeting customers, responding to customer inquiries, and handling customer complaints. I have also worked in the hospitality industry, where I was responsible for providing excellent customer service to guests. In both roles, I have learned valuable skills such as problem solving, communication, and conflict resolution.
5. What methods do you use to provide excellent customer service?
I strive to provide excellent customer service by treating each customer with respect, being honest and transparent in all interactions, and offering help and support when needed. I also use active listening to make sure that I fully understand the customer's needs and that I am responding in the most appropriate way. Additionally, I am always looking for ways to go the extra mile to ensure that the customer is satisfied with their experience.
6. Describe a time when you had to resolve a customer complaint.
I once had to resolve a customer complaint in a retail store. The customer was unhappy with the quality of a product they had purchased and wanted to return it for a full refund. I listened to the customer's concerns, apologized for the inconvenience, and offered a solution that best met their needs. I explained our store's return policy and offered them a full refund in store credit. The customer was happy with the outcome and thanked me for my help.
7. Are you comfortable working with a team?
Yes, I am very comfortable working with a team. I enjoy working collaboratively to achieve a common goal. I am also comfortable leading a team when necessary. I believe that I have excellent communication and leadership skills that make me an effective team member.
8. How do you handle challenging tasks?
When faced with a challenging task, I like to break the task down into smaller, more manageable parts. I also like to take the time to plan out each step and create a timeline for when the task should be completed. I also make sure to ask for help and feedback when needed.
9. What do you think makes a good customer service representative?
A good customer service representative is someone who is friendly, patient, and understanding. They should have excellent communication and problem-solving skills in order to troubleshoot customer issues and provide solutions. They should also be organized, responsible, and have a good attitude towards their work.
10. How would you handle a customer who is asking for a product that is out of stock?
If a customer is asking for a product that is out of stock, I would start by apologizing for the inconvenience. I would then explain the current situation and offer solutions for how the customer can get the product, such as checking nearby stores for availability or placing an order online. I would also provide information about any discounts or promotions that may be available.
11. What do you feel makes customer service successful?
Customer service is successful when customers have a positive experience and feel as though their needs have been met. A successful customer service experience should provide solutions in a timely manner, be reliable and consistent in customer support, and make customers feel valued. Good customer service also involves making sure that customers feel heard, seen, and understood. It's important to listen closely to customers, empathize with their situation, and be patient. Additionally, responding to customer inquiries in a timely manner and having clear communication are also key components to providing successful customer service.
12. What qualities make you a good fit for the Gamestop team?
I am passionate about the gaming industry and familiar with the various gaming systems and products offered by Gamestop. I have excellent customer service skills and am able to stay calm and collected under pressure. Additionally, I am an organized and efficient worker, able to multitask and prioritize quickly. I am also a great communicator, able to effectively explain and answer questions about products. My enthusiasm for gaming and customer service make me an excellent fit for the Gamestop team.
13. Tell me about a time when you had to handle a customer complaint or difficult situation.
I had a situation where a customer complained about the product they purchased from my store. They were unhappy with the quality and wanted a refund or a replacement. I first listened to their complaint to understand what was wrong and why they wanted a refund. Then, I apologized for their bad experience and offered a full refund or exchange for the same product. I was reassuring and understanding to the customer, and was able to successfully resolve their complaint and make them satisfied with their purchase.
14. How do you handle customer inquiries or complaints?
When a customer has an inquiry or complaint, I first take the time to listen and understand the issue. I then empathize with their situation and apologize for any inconvenience. I then try to provide a solution that addresses the issue and makes them satisfied, such as offering a refund or replacement. If the customer is still not satisfied, I speak to my manager and work with them to come up with a solution that will work for the customer. I always ensure that I have provided a satisfactory solution for the customer and make sure to follow up after the situation has been resolved.
15. How do you stay organized in a high-pressure environment?
When working in a high pressure environment, I rely on organization and prioritization to stay on top of tasks. I make sure to set aside time for each task and focus on one at a time, so that I can give each task the attention it deserves. I also use lists to keep track of tasks and prioritize them based on importance. Additionally, I ensure that I have a clear understanding of the goals of each task and how it fits into the bigger picture. This helps me to stay focused and organized, even during hectic and high-pressure situations.
Tips on Preparing for a Gamestop Interview
Research Gamestop – Review the company's history, current products, services, and goals.
Make sure you know about the latest games, consoles, and accessories.
Practice your answers to common interview questions.
Prepare questions to ask the interviewer.
Be aware of the latest gaming trends and news.
Arrive on time and dressed appropriately.
Be enthusiastic and show your passion for gaming.
Be prepared to discuss customer service skills and sales techniques.
Demonstrate knowledge of Gamestop's policies and procedures.
Show your knowledge of the store's inventory.
Make sure you understand the job duties of the position.
Develop an understanding of the store's organizational structure.
Prepare to talk about how you would handle customer complaints.
Be prepared to discuss why you are the best candidate for the job.
Be professional and courteous throughout the process.
Conclusion
Overall, the Gamestop interview process can be somewhat challenging but with proper preparation, it can be a rewarding experience. Taking the time to practice and review answers to the most common questions can help give you the confidence and knowledge you need to effectively answer the questions during the interview. It is also important to remember to relax and be yourself during the interview. Showing your enthusiasm and desire to work for the company might be enough to get you the job.