Allied Universal is one of the largest security companies in the world and is a great place to work. Joining the company as a security guard, customer service representative, or any other position requires you to be well-prepared for the job interview. To help you in your preparation process, we have compiled a list of commonly asked Allied Universal interview questions and answers.
The questions in this article will help you become familiar with the interview process and the kind of questions you can expect to be asked. Whether you are a new applicant or an experienced professional, these questions will help you get an insight into the requirements and expectations of the positions you are applying for.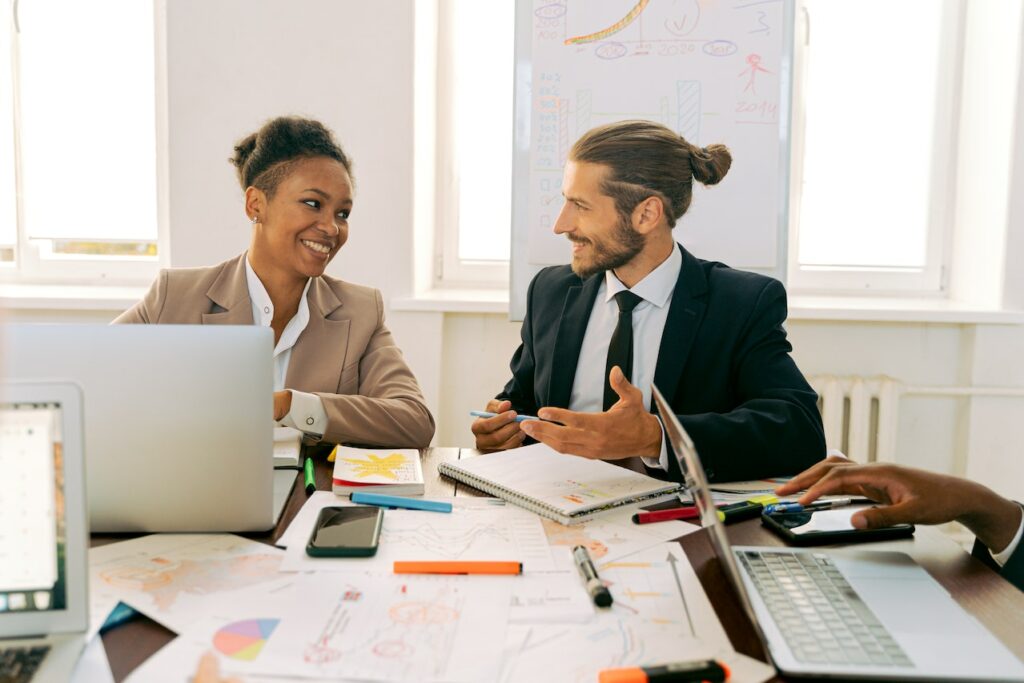 The interview questions provided here cover a wide range of topics such as customer service, security, customer relations, and customer protection. It is important to answer the questions honestly and accurately to give the interviewer a good impression of your knowledge and experience. Preparing for the interview ahead of time using our list of Allied Universal interview questions and answers can give you an extra advantage in the process.
Also, the answers provided here will help you understand the company's culture and values better. By researching the company and its history, you can get a better idea of what kind of professional you are expected to be. This will help you to demonstrate your knowledge and aptitude during the interview and increase your chances of getting the job.
So, if you are planning to apply for a job at Allied Universal, make sure to go through our list of interview questions and answers in detail. With the right preparation and practice, you can easily ace the Allied Universal interview and land the job.
Overview of Allied Universal Interview Process
The Allied Universal interview process is designed to provide a thorough selection of candidates for any given position. The process begins with a review of the job description and qualifications to ensure the prospective employee possesses the necessary skills for the job. Following that, the candidate will typically be asked to complete a variety of different assessments including a behavioural interview, situational judgement tests, and a pre- employment screening.
Once the assessments are complete, the interviewer will review the candidate's responses and determine if they meet the qualifications for the position. If they pass the assessments, the interviewer will then invite the candidate to participate in an in- person or virtual interview. During this interview, the interviewer will ask the candidate a series of questions related to the job and their experience. The questions can range from describing their qualifications, to their past work experiences, and more.
If the candidate passes the interview stage, the interviewer will then contact their references and check their background. After that, the candidate may be asked to participate in a drug screening or another medical examination prior to being offered a position.
During this entire process, Allied Universal takes the time to ensure that each candidate is evaluated fairly and objectively, providing them with an opportunity to showcase their skills and abilities that make them the best fit for the job. By doing so, Allied Universal is able to ensure that they have the best candidate for the position and that their team is filled with highly qualified professionals.
Top 16 Allied Universal Interview Questions and Answers
1. What makes you want to work at Allied Universal?
I am a strong believer in the mission of Allied Universal and the services it provides to businesses and communities. I am passionate about the security industry and I strive to make sure that clients receive the best possible care and protection. I am also driven by the opportunity to help make the world a safer place, and Allied Universal is a company that is dedicated to doing just that. As an individual with a background in security and protective services, I believe I could bring great value to Allied Universal and help it continue to be one of the leading providers of security services.
2. What experience do you have in providing customer service?
I have over five years of experience in customer service and client relations. Throughout my career I have consistently worked to provide the best experience possible for customers and clients. I am familiar with the most common client relations and customer service techniques, such as active listening and problem solving, as well as providing positive communication and feedback. I am also skilled in conflict resolution and providing calm, composed customer service in a range of situations.
3. How would you approach a situation if a customer was not satisfied with the service?
In the event a customer is not satisfied with the service they have received, I would approach the situation with a sense of understanding and empathy. I believe it is important to give the customer the opportunity to express their concerns and be heard. I am also aware of the importance of staying professional and listening attentively to the customer's feedback. Once the customer has been heard, I would then discuss the possible options for resolving the issue and provide a solution that both the customer and the company can agree on.
4. What are your strengths and weaknesses?
My strengths include my ability to take initiative and lead projects, my great communication skills, and my ability to work well in teams. I am also highly organized and have a great attention to detail. My weaknesses include my lack of knowledge in certain areas and my difficulty in taking criticism. I am constantly working to improve these areas and I believe that with the right guidance I can become a better employee in the long run.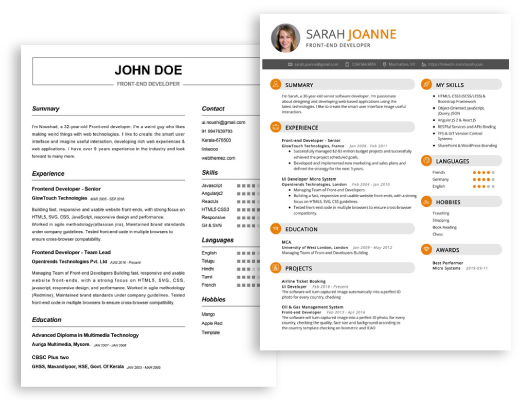 Start building your dream career today!
Create your professional resume in just 5 minutes with our easy-to-use resume builder!
Be sure to check out our resume examples, resume templates, resume formats, cover letter examples, job description, and career advice pages for more helpful tips and advice.
5. What do you think makes a successful security guard?
I think a successful security guard must have the ability to remain calm and composed in any situation. They must also have excellent communication skills and the ability to act quickly and make sound decisions. Additionally, successful security guards must also have a strong work ethic and the ability to work independently or as part of a team. Lastly, they must have a good understanding of the job duties and be able to follow company protocol in order to maintain a safe and secure environment.
6. What techniques do you use to de-escalate a difficult situation?
I always start by listening attentively to the individual and acknowledging their feelings. It is important to remain calm and composed and avoid arguing with the individual. I then focus on diverting the individual's attention away from the situation and toward a more constructive discussion. I also use negotiation strategies such as offering a compromise or suggesting an alternate solution. Finally, if necessary, I use verbal and body language techniques to de-escalate the situation.
7. How do you handle stress in the workplace?
I handle stress in the workplace by taking regular breaks throughout the day to stay mentally focused and energized. I also stay organized by writing down tasks and setting reasonable goals for each day. Additionally, I use deep breathing and visualization techniques to stay calm and relaxed. I also speak with a supervisor or colleague whenever necessary, as they can provide support and advice to help me better manage stress.
8. What would you do if you observed a security breach?
If I observed a security breach, I would immediately alert my supervisor and any other appropriate personnel. I would then take the necessary steps to secure the area, such as locking doors, closing windows, and shutting off power if necessary. Furthermore, I would follow the established security protocols to investigate and document the incident. Lastly, I would notify the proper authorities and provide them with any relevant information to help them investigate the matter.
9. How would you go about improving customer service in the security industry?
I would start by understanding the needs and expectations of customers in terms of security services. I would then focus on providing more personalized customer service and actively listening to customers in order to better understand their needs and respond to their feedback. Additionally, I would proactively seek out solutions and strategies to improve customer service and the overall customer experience. I would also look into different technologies and tools that could be used to better monitor security systems and customer feedback.
10. Do you have any experience with emergency response?
Yes, I have experience in emergency response and have worked in various roles to help manage crisis situations. I have been trained in the proper protocols and procedures for responding to a variety of emergencies, such as fires, medical emergencies, and security breaches. Additionally, I am familiar with the use of emergency response equipment, including fire extinguishers, first-aid kits, and communication systems. I also have experience in providing first-aid and using emergency response protocols to manage different types of emergencies.
11. What experience do you have working in a customer service role?
I have over five years of customer service experience in a variety of roles. In my current role, I provide support to customers by troubleshooting their technical issues and helping them understand their products. I'm also skilled in resolving customer complaints and helping them find solutions to their problems. My prior experience includes working as a customer service representative in a retail store and a call center. I'm well-versed in using customer service software, such as Zendesk, and have a solid understanding of how to handle customer inquiries efficiently.
12. How do you handle difficult customer situations?
When I encounter a difficult customer situation, I take a few steps to ensure that the customer is taken care of. First, I listen to the customer and fully understand their issue. Once I have grasped the issue, I take a step back and think about what the customer needs and what I can do to help. I keep an open dialogue with the customer throughout the process, ensuring that they understand what is happening and that their concerns are being addressed. My goal is to make sure that the customer is satisfied with the resolution, regardless of the outcome.
13. What is your experience with conflict resolution?
I have extensive experience with conflict resolution. I have a knack for understanding both sides of an issue and am able to find common ground between two parties. I'm also highly skilled at diffusing tense situations, using diplomacy and tact when required. I make sure to be honest and direct when dealing with conflicts, and I always take feedback and criticism constructively. I'm also an excellent communicator and make sure to listen carefully to both parties before providing advice or solutions.
14. What do you know about Allied Universal?
I am familiar with Allied Universal, and understand that they are a leading facility services provider, offering a range of services such as security, janitorial, and temperature screening. Their services are tailored to each individual client's needs, and they have a strong focus on providing a safe and secure environment for their customers. I have also heard that Allied Universal is committed to providing excellent customer service, and that they are highly respected in the industry for their dedication to their customers.
15. How do you handle customer complaints?
My approach to dealing with customer complaints is to listen to their concerns, ask questions to fully understand the issue, and offer solutions or alternatives. I make sure to be respectful and understanding, while also being firm and direct. I also make sure to apologize if appropriate and ensure that the customer feels heard. I always strive to find a resolution that both parties are happy with, although this may not always be possible. Ultimately, my goal is to provide a satisfactory outcome for the customer and to maintain a positive relationship with them.
16. What makes you a good fit for a customer service role?
I believe I am an excellent fit for a customer service role because I have a strong passion for helping people. I'm highly organized, detail-oriented, and have excellent problem-solving skills. I'm also an excellent communicator and have a knack for understanding customer needs quickly. I have a great deal of experience dealing with customer complaints and resolving them efficiently. I'm also comfortable using customer service software and am always eager to learn new skills. Overall, I believe my experience and skills make me an ideal candidate for a customer service role.
Tips on Preparing for a Allied Universal Interview
Research the company: Understand the company's history, culture, and services. Learn about the products and services provided by Allied Universal, as well as their core values and mission.
Review your resume and practice responding to potential questions: Prepare for questions about your education, work experience, and skills. Have examples of accomplishments and successes that you can talk about.
Prepare thoughtful questions: Come up with questions about the company, culture, and job that show you're interested in the position.
Dress to impress: Wear professional attire and demonstrate your interest in the company.
Be positive and confident: Show that you have the skills and experience to handle the job.
Practice active listening: Listen carefully to the questions and follow up with questions or comments.
Show enthusiasm: Demonstrate your enthusiasm for the job and be prepared to give specific examples of your experience.
Address specific job requirements: Focus on how your experience and skills match the job requirements.
Follow up after the interview: Send a thank- you note or email expressing your appreciation for the opportunity.
Stay organized: Have all your interview materials, such as a resume and references, ready to bring.
Conclusion
In conclusion, it is clear that Allied Universal is an excellent company to work for. They have a wide range of positions available and a commitment to providing their employees with the best training and resources to succeed. With the right preparation, you can maximize your chances of success in a job interview at Allied Universal. Having a good understanding of the types of questions you may be asked, as well as being able to provide clear and detailed answers, can go a long way in making a strong impression on the interviewers.